by Brenda Barbosa: This one simple trick will make your speeches clear, concise, and compelling every time.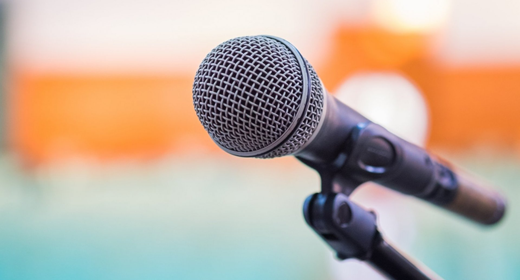 "Clear writing is clear thinking." My 10th-grade English teacher shared that morsel of wisdom once as I was slogging through a 20-page term paper with no idea where I was going or how to make the points I wanted to make; every word I wrote led me further down a rabbit hole of rambling sentences, incomplete thoughts, and disjointed ideas. It felt like I was writing in circles.
If clear writing was clear thinking, then my thinking was as clear as mud. The problem wasn't that I couldn't put words to paper. The problem was I couldn't get those words to make sense. That's because I wasn't clear on my objective. I was trying to say too much and, as result, I was saying nothing.
Many speakers feel this way when they write speeches. They have too many ideas competing for attention and too many themes pulling them in different directions. There's no through-line to hold their arguments together and, so, their content feels jumbled and confused.
What's more, they lack a big idea — a powerful insight, perspective, or thought that serves as the backbone of their presentation; the big idea is the spine that holds everything up. In the words of TED curator Chris Anderson, the big idea is a "gift" transferred from the speaker's mind to the audience by way of a compelling talk. It's what separates a memorable speech from a mediocre one.