by Melania Lizano: Some of the most common New Year's resolutions involve starting an exercise routine, trying a new diet, losing weight, or giving up smoking…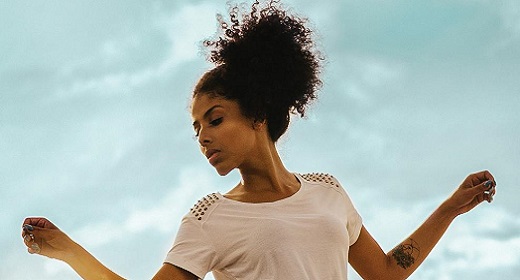 These resolutions are important, but it's time to refresh those goals and focus on other objectives that will lead to greater happiness.
Here are three resolutions that will encourage you to take better care of yourself, leave bad habits behind, and feel more fulfilled.
1. Cultivate Mindfulness
Mindfulness allows you to become more aware and therefore more present in your daily life. The only thing you have for sure in life is the present moment. Living in the present means letting go of the pain of the past and the worries or expectations of the future, and focusing on what you have now. Mindfulness helps you choose what you focus on and helps direct the mind to stop letting the past shape the future. It means that you can stop identifying with your thoughts and reacting emotionally to them. The biggest advantage of mindfulness is that you can avoid unnecessary anxiety and stress. In mindfulness there's more joy, clarity, creativity, and energy.
The best way to cultivate mindfulness is through meditation. It helps your mind become the detached witness of your thoughts, and with practice, find the quiet space between those thoughts. You stop the obsessive thinking, and start responding mindfully instead of reactively. Through meditation you can find the spontaneous right action that helps you detach and flow. And, guess what? From this place, you can begin manifesting your dreams, because you get in touch with who you really are and with what matters to you most.
Try this: In order to cultivate mindfulness, create a meditation practice. Try five minutes twice a day. Do it first thing in the morning and then again in the evening right before bed. If you're new to meditation, try a guided meditation in our app each day to get yourself going.
You can also cultivate mindfulness by eating a healthy, balanced diet that favors fresh organic food, or by committing to an exercise routine. Exercise helps you connect with your body, center yourself, and find balance. It also encourages a good night sleep, which rejuvenates and detoxifies your mind and body.
2. Create Space and Time to Take Care of Yourself
In your daily life, it's easy to become overwhelmed with all the to-do lists, responsibilities, and demands. Your interactions with others—loved ones and strangers—can produce stress and sometimes even anxiety. If you have to take care of the kids, your partner, the house, your career, or an aging parent, it can be difficult to find time and space for yourself. But this is really important because it helps you to flow through your day with fewer struggles.
The goal is to connect with those things that truly make you happy. Target that thing, place, or activity that makes time stand still, and then create space in your day for it. This space must be non negotiable and a true priority.
If you want to have time to take care of others and be present for the things that matter to you the most, you have to take care of yourself first. This will give you the energy to stay centered and present, and enjoy life more. When you just give to others and put yourself last, you start creating resentment, guilt, anxiety or depression. As Oprah says, "You give more when your tank is full."
Try this: Carve a little time in your day—it can be five minutes or an hour, whatever works—to do something you love. It can be as simple as listening to music, reading a good book, sitting in silence, dancing, or being in nature. Mark it on your calendar and do it every day. You'll feel more inspired and creative.
3. Develop an Attitude of Gratitude
It's easy to take the seemingly ordinary blessings in your life for granted, but gratitude is a powerful tool that can help you focus on what matters most in life. An attitude of gratitude has been linked to greater inner peace and joy, less anxiety, and the ability to respond calmly instead of reacting with stress to life situations.
Plus, counting your blessings connects you with the abundance in your life, and attracts more prosperity and fulfillment. It's always inspiring to remember that being healthy and growing older are privileges not everybody has. Surround yourself with what you think is beautiful, and be grateful for it.
Try this: Be grateful every day. Before starting your day, connect with your inner self and feel grateful for everything that you have: your life, your health, your loved ones, your house, your job. Even for your bed and blankets and the food on your table. Do this again at the end of your day. You can combine this with your meditation practice by taking a few minutes to feel thankful before going into meditation.