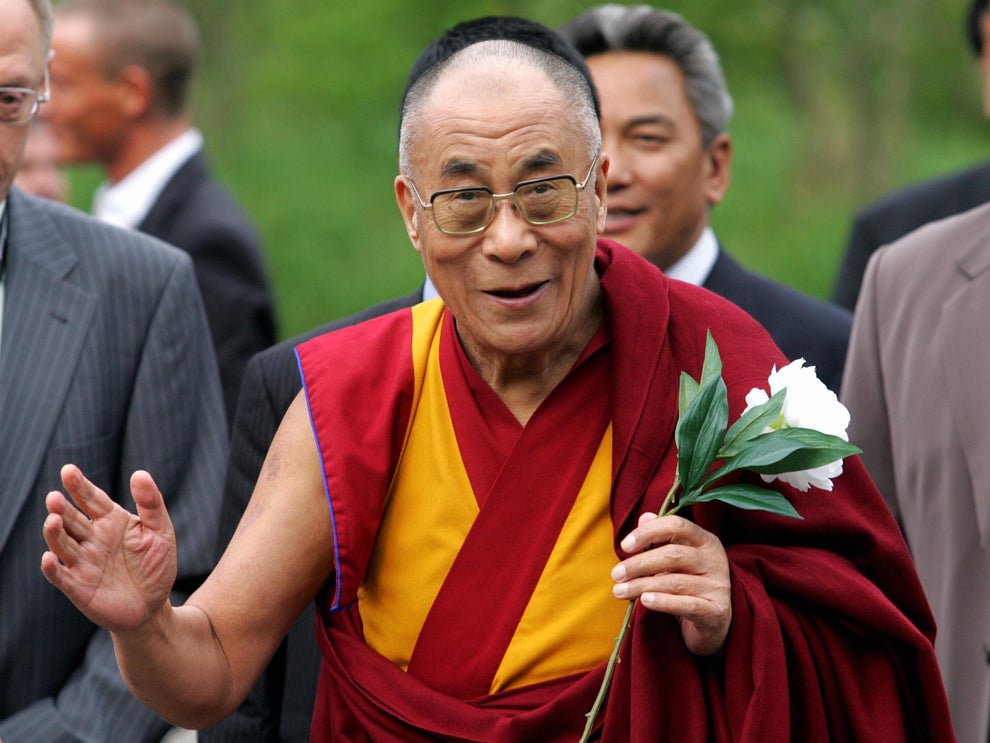 The Buddhist leader, who has more than 500 million followers across the world, praised Greta Thunberg and other young climate strikers for leading the charge in calling for tougher measures to tackle global heating.
In his book, he also writes that "Buddha would be green" and he would "certainly be connected to the campaign to protect the environment".
"Speaking for myself, I have no hesitation in supporting initiatives related to environmental protection, because threats to our environment imperil our very survival," he writes.
"This beautiful blue planet is our only home. It provides a habitat for unique and diverse communities. Taking care of our planet is to look after our home."
He also urges his followers to "no longer think about 'my country', 'my people', 'us' and 'them'", and instead to come together to protect the environment.