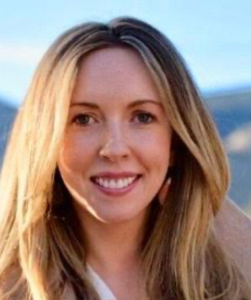 Home Base
Big Sur, California & Boulder, Colorado
Expertise
Mindfulness, Synergetic Play Therapist
Quote
"Life is constantly changing. The more we resist the changes, the more we suffer. In learning to dance with change, freedom arises naturally."
Total Views: 10,557
Books
Contact
https://avibrantmindllc.com/
Facebook:
@avibrantmind
Jhamtse Gatsal Children's Community:
http://jhamtsegatsal.org/
Jhamtse Gatsal (jhaam'-tsay gah'-tsal) is Tibetan for "garden of love and compassion.
It is a community, a school, and a home for about 90 children ranging in age from toddler to adolescent. Jhamtse Gatsal lies in the district of Tawang in Arunachal Pradesh, India, and the children come from nearby villages. Each of these children has a background of adversity. Our driving goal is to provide these children with better lives, helping them to achieve their fullest potential.
Megan Larson
Megan Larson, LCSW is a psychotherapist, parent coach and mindfulness guide. She works with children, teens, young adults and parents providing a holistic approach to therapy. As a meditation practitioner her orientation is rooted in Eastern traditions, specifically Tibetan Buddhism.
For the past 15 years she has worked with children and families, consistently guided by her heart and understanding that through mindfulness we can learn to live peacefully in the present moment, with both one's self and the world. Self -inquiry, reflection and contemplation have all been instrumental in Megan's personal path and the work she incorporates with others. She studies and practices in the Longchen Nyingthig lineage with inspiration from her teacher.
Megan holds a Master's Degree in Social Work 2010 from the University of Denver, and has also completed a Synergetic Play Therapy Certification. Megan believes in the power of intention as a doorway for transformation. She is featured in the book The Unexpected Power Of Mindfulness & Meditation, alongside visionary leaders such as Ed & Deb Shapiro and Byron Katie. Megan lives and cares for land in the coastal mountains of Big Sur with her husband Rob.