by Cherelle Blazer: The climate alarm bells have been ringing for some time now…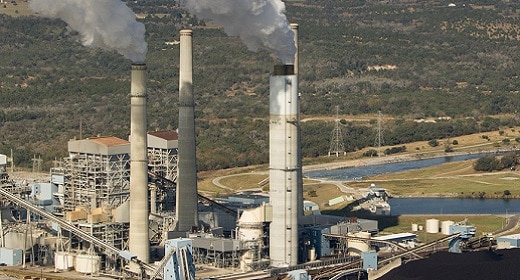 This morning, the Intergovernmental Panel on Climate Change (IPCC) raised the alarm again, releasing its latest scientific report detailing the widespread and severe impacts of climate change.
The report points to heatwaves, drought, wildfires, heavy downpours, coastal flooding, and supercharging tropical cyclones as some of the consequences of runaway carbon pollution. It warns that, even if we act now, more damaging impacts are already locked in.
There is a very narrow path to limiting warming to 1.5 degrees Celsius — and that path is rapidly closing. It requires that we act now to cut carbon pollution in half in the next ten years and eliminate it altogether by 2050. Doing so would mean lives and livelihoods saved, with every fraction of a degree of warming prevented increasing our likelihood of avoiding climate catastrophe.
Congress has a once-in-a-generation opportunity, right now, to pass a climate and infrastructure bill that could allow us to cut carbon pollution significantly in the coming years.
Tell your members of Congress the time to act is now!
As one of the largest historical emitters, the United States has an obligation to act swiftly to address climate change.
In November, world leaders will meet for the United Nations Climate Change Conference in Glasgow. Passing an ambitious climate and infrastructure package in the coming weeks will show that President Biden and members of Congress are serious about the United States doing its part. That means going beyond the bipartisan bill currently under discussion and passing a more ambitious bill that achieves our climate priorities.
As the IPCC report tells us, failure to act swiftly will lead to further warming and the potential for triggering catastrophic climate tipping points such as rapid sea level rise from ice sheet collapse and disruption of sea currents.
Our ability to make a rapid transition from fossil fuels to clean energy has never been more consequential. And yet, the report makes clear that political barriers, not scientific or economic barriers, are the major obstacles to making this transition. That means it's up to all of us to pressure our elected officials to break through the political gridlock and pass the transformative legislation we need.
With this latest alarm bell, the need to act has never been more apparent.