by Mina Reyes: "You do not have to be afraid. You do not have to be in fear for the rest of your life.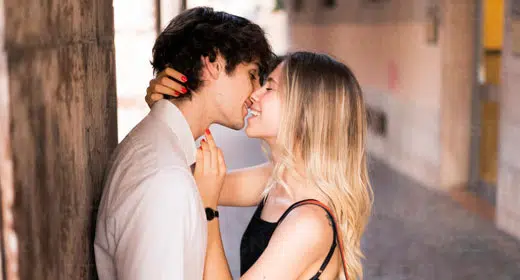 You deserve it. You deserve everything as much as you can imagine. Even love.
You don't think you deserve love? Well, you might not believe me when I tell you this. You have love in your heart.
That's what drawn me to you. Your beautiful heart. I know there's a lot of love left in your heart to share.
Guess what? I also have a lot of love to share. I want to share it with you if that's okay with you?"
Letting the walls down around your heart is understandably hard. It is even tricky especially after having traumatic separation from your former romantic partner.
We have not equipped enough knowledge with how to deal with heartache and sadness. When one feels pain in their heart, their reflex response is to flight and hide.
They also put up walls around their heart to lessen pain or what it might seem to be, but it can become toxic and unhealthy to be hiding on the pain behind the walls.
Protecting yourself from getting hurt is one way to do, but building a fortress isn't how you prevent heartbreak.
You will experience heartbreak more than once. It is guaranteed. It's just what life is. There is no such easy personal growth. Growing up and owning yourself as an individual is a daunting task. You have to experience it to know where your limitations are and where you stand in a romantic relationship.
I know it sucks balls. Personal growth sucks, but it can be a beautiful journey if you can embrace every heartache and pure joy. Life is so colorful, mysterious, funny, and gorgeous all at the same time. You just have to ride with each shade the life share with you.
As a part of the personal journey, being aware of the repercussions and taking accountability for your emotional needs while being open to love is very important because that will get you through the darkness of life.
It is much more painful blocking love out of your life. You have to allow love in to receive heart healing, to receive support to move forward, to change your somber outlook on your love life, to increase self-esteem, to live your life, and to manifest your ideal romantic relationship.
We all need love in our lives to motivate us, to inspire us, to give us a sense of purpose, and to build a life of our dreams. Without love, your world becomes a very sad place to live in.
You Can Trust Yourself
Trusting someone to love you is excruciating when you're continually replaying the failed past relationship in your mind or acting from a subconscious fear of rejection.
That's where we hinder ourselves from allowing love in our lives with our negative mindset. It is not as much as fearing your partner would do something awful to sabotage your relationship because your subconscious fear can attract the same reality you fear.
There's also a deep fear underlying that is that you cannot trust yourself to choose a romantic partner you desire.
I mean, after the few failed relationships, why would you trust yourself to determine someone who will be your lifelong partner? That's where your mind plays tricks with your self-esteem and love.
We all make mistakes. We all made horrible decisions. We all become fools in love. We focus too much on mistakes, regrets, and painful past memories to a point where we close ourselves in and blocking love out.
We forgot those incredible moments in relationships. You shared a beautiful connection with a stranger who you clicked with so well, shared similar values, and made love. Those moments we often blocked out because it is more painful not having those experiences again.
But you can have it again with someone different by replacing the fear with love in your subconscious.
This time you can trust yourself to share a love connection with someone who values, honor, and loves you.
You have to open your heart to possibilities that someone out there is looking exactly for who you are. You have to focus on the possibilities of having a romantic relationship can bring you.
Imagine what your life would be like if you could manifest a romantic partner who loves you for who you are?
Think about it for a moment.
The possibilities are endless because, in love, there are no limits. The sky is the limit.
When you think about the possibilities, it is beyond amazing, huh?
Nothing is limited. Love is infinite. It can stretch time, repair relationships, heal wounds, brings miracles, and create life.
You can trust yourself to allow love in. You can take one step at a time toward love at your own pace. Acting on love is always the right thing to do.
If there's a slight movement in your heart, it means you are alive. It also means you are ready to love again.
Love is the only thing that will drive you out of the darkness.
Ride with love.
"Okay." She smiled.

"We can take this slow. I only want to be with you and look into your eyes," he said.

"Whoa, is this for real?…. I think this is for real." She thought to herself pondering how to respond to that sweet and perfect thoughts.

She thought "I like this feeling very much. I think I'll tell him 'yes.'"

Her face lighted up and said, "Okay, yes, I also want to be with you."

She leans in to kiss upon his soft and warm lips. In her heart, she explodes.