by Olivia Muenter: These soothing words will bring comfort and inner peace to your heart…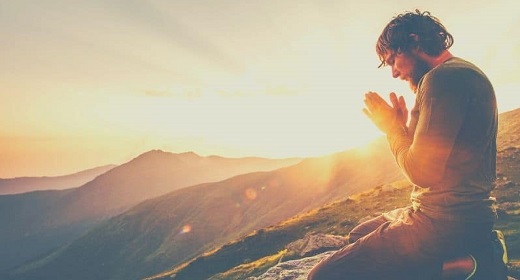 Most adults have experienced anxiety at some point in their lives. In fact, according to the National Alliance on Mental Illness, anxiety disorders are the most common mental health concern in the United States, with about 19 percent of adults and 7 percent of children experiencing symptoms. In other words, anxiety is nothing to be ashamed of, and it's something that can be treated through a variety of methods (therapy, medication, etc.). Sometimes anxiety can feel so normal that people accept the symptoms as part of their everyday experience, but life doesn't have to be that way. Seeking relief from anxiety is something that should be not only encouraged, but celebrated as prioritizing one's holistic health — not just physical, but mental, too.
If you are spiritual or religious, finding solace in daily prayer can be something that helps ease your anxiety, too. Finding prayers for peace can be a great way to calm an anxious mind or take a moment to be still after experiencing a hectic day or racing mind. When it comes to anxiety, in particular, sometimes lifting up your worries to God instead of carrying them on your own can be exactly what you need to finally take a deep breath and feel safe. Here are 18 examples of positive, uplifting prayers for anxiety that may just help you in your moment of need.
And if you happen to need some additional support, know that there are free resources available, including a Crisis Text Line and a number of emergency helplines for panic and anxiety you can access 24 hours a day, 7 days a week.