by Ocean Robbins: Can we agree that many flowers are visually beautiful? We grow them in gardens, give and receive them as gifts (and as promises and apologies), and use them to brighten up our rooms…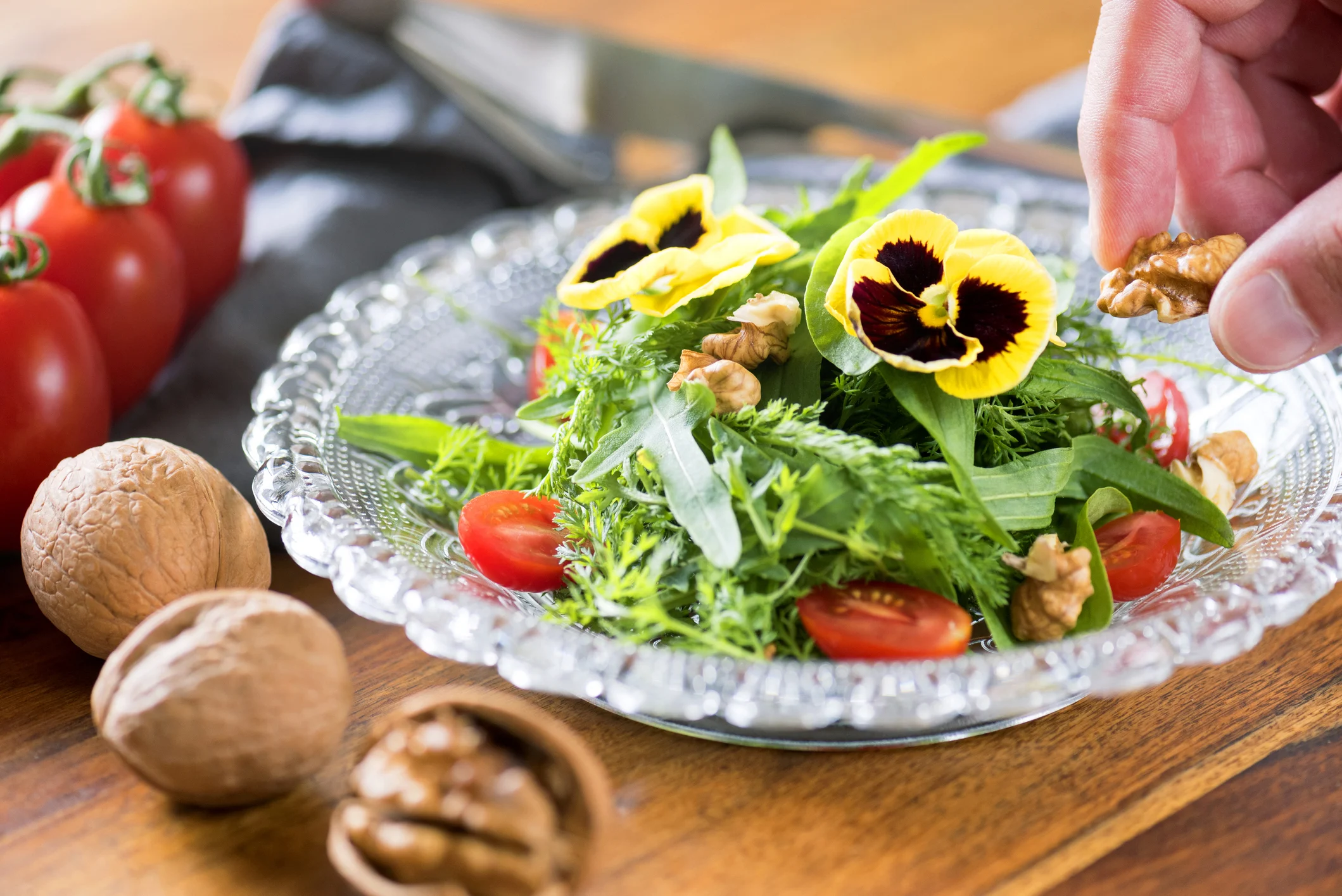 We are proud to announce a new partnership with John and Ocean Robbins and the Food Revolution to bring our readers Summits, Seminars and Masterclasses on health, nutrition and Earth-Conscious living.

Many flowers also have heavenly scents that attract us nearly as intensely as the pollinators they're meant for. (From this category I exclude Amorphophallus titanum, or the "corpse flower," whose odor has been charitably described as "teenage gym socks.") But flowers are more than just eye candy and lovely aromas — they also have a culinary tradition dating back to at least 140 BCE.
The popularity of using edible flowers as garnishes and in dishes has waxed and waned throughout history and cultures around the world. For example, Persian and Lebanese cooks have included rose and orange flower waters, syrups, and petals in sweet and savory dishes. This practice has spread throughout North Africa, India, the Middle East, and Southern Europe too.
Edible flowers were incorporated into baked goods and salads during the Victorian era, as the Victorians developed their own "language of flowers," using them to display and communicate romance. Roses signified devotion, tulips whispered of passion, and bluebells conveyed humility. (And, had they had access to Amorphophallus titanum, which luckily for them is native only to western Sumatra, they would presumably have used it to communicate the request that the recipient should probably change their socks before attempting any further romantic overtures.)
The popularity of edible flowers continues to spread, especially throughout Western countries, with chefs all over utilizing them to create eye-catching drinks, salads, and other recipes. Some favorites are flowers that bloom from herbs like basil and cilantro, as well as lavender, roses, and lemony-peppery nasturtiums. These types of flowers are usually used in moderation, often as a garnish, topping, or small addition to recipes for intriguing smells, bright colors, and strong, unique flavors.
But are all flowers edible? What are some of the most common kinds? And where can you buy or obtain kinds that are safe for consumption so you can experiment with edible flowers at home?
Are All Flowers Edible?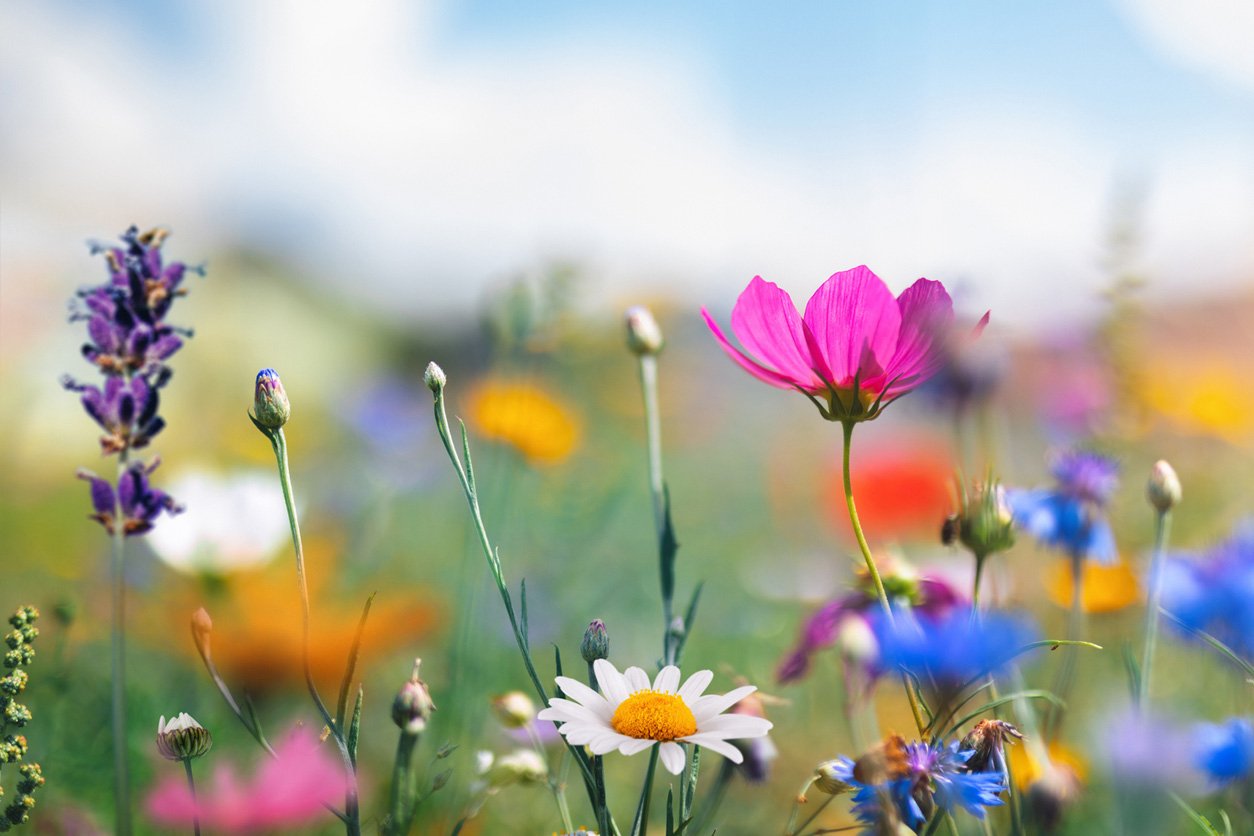 If you're wondering whether you can pick up any flower and try a bite, the answer is no. Many flowers are not edible — and may actually be dangerous to eat — so it's best to assume as much before venturing out into nature to snack on the next beautiful blossom you see.
Like mushrooms and other plants, for a flower to be edible it has to meet certain requirements. First, it has to be nontoxic, meaning it doesn't contain any substances that would make you sick. It also has to be innocuous — or innocent — which means it doesn't pose a deadly threat, like releasing a poison into your body. So, it can't make you sick or kill you. Got it.
Lastly, an edible flower must have some nutritional properties. Edible flowers can provide a small amount of nutrients such as vitamins A, C, B2 (riboflavin), and B3 (niacin), as well as different dietary minerals and phytochemical compounds. Most edible flowers are also made up of around 80% water.
As innocent as a lovely flower may seem to the naked eye, never eat a flower you're not sure about. It's best to use a reliable reference for identification such as a book on edible flowers, a field guide, or other plant and flower identification books.
Here are a few recommendations to help you learn more about eating flowers:
Cautions with Edible Flowers
As with anything edible, if it's new to you, try a small amount first to make sure it doesn't cause any adverse effects or reactions in your body. While rare, some people may experience allergic reactions to edible flowers.
It's also not a good idea to eat edible flowers if you see them growing in an urban or suburban environment, unless you know the conditions under which they were grown. Flowers in community settings may have been sprayed with pesticides that would not be permitted on food crops, exposed to animal waste or gray water, or may be grown in soil contaminated with lead and/or other heavy metals. So even if the flowers themselves might otherwise be okay to eat, the stuff they've been exposed to makes that a bad idea.
Flowering plants from garden centers and nurseries that you can purchase may also have been treated with fertilizers and pesticides that are not approved for humans to ingest, so make sure to ask before purchasing. Or, to be safe, only buy plants classified as edibles.
List of Edible Flowers
Now that we've established that you should not go around indiscriminately chomping on every petal that catches your eye, where do you begin your exploration of edible flowers? Below are some that you might be interested in trying. It's not an exhaustive list, so even if you don't see it here, that doesn't necessarily mean a variety isn't edible.
Calendula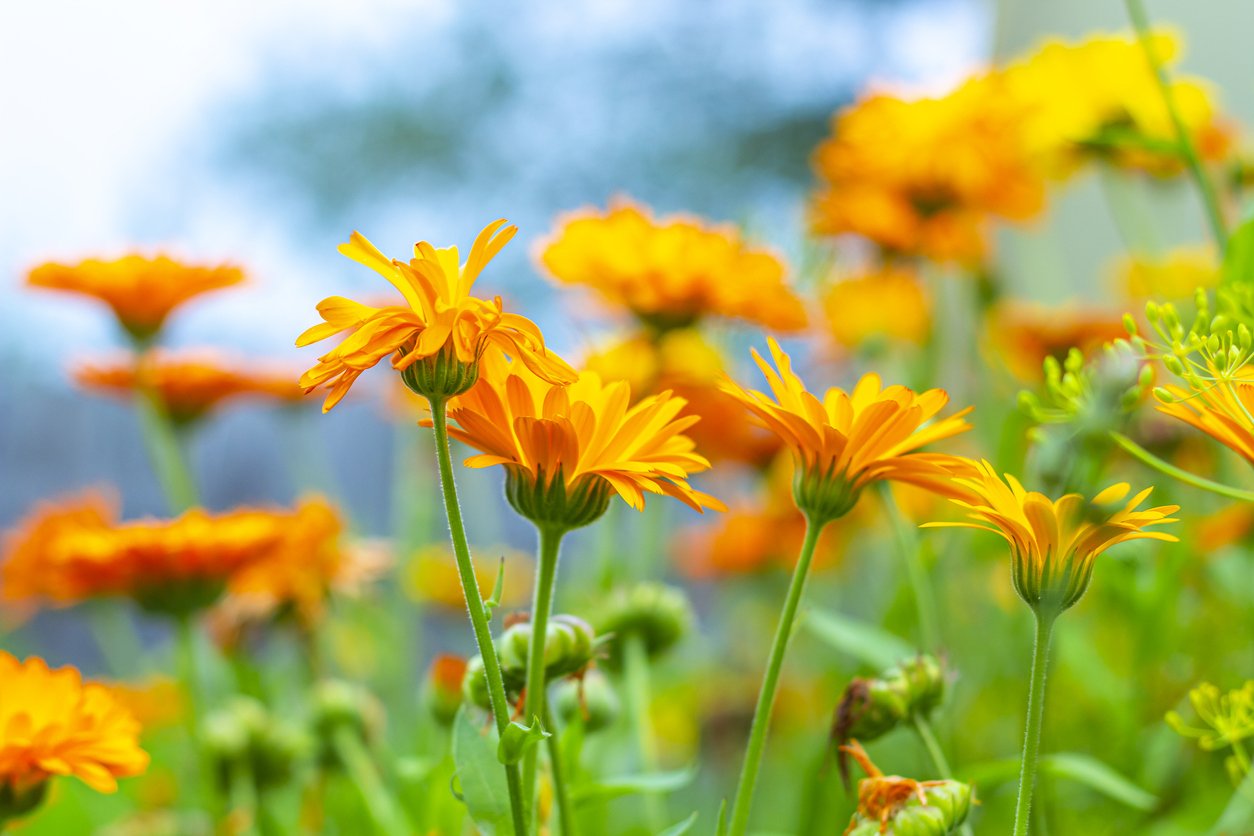 Calendula officinalis is an edible marigold plant with a deep orange-yellow color. Its petals are used to sprinkle over dishes like salads, soups, and grain-based dishes for color. The flavor of edible marigolds is described as being somewhat bitter or peppery.
Carnations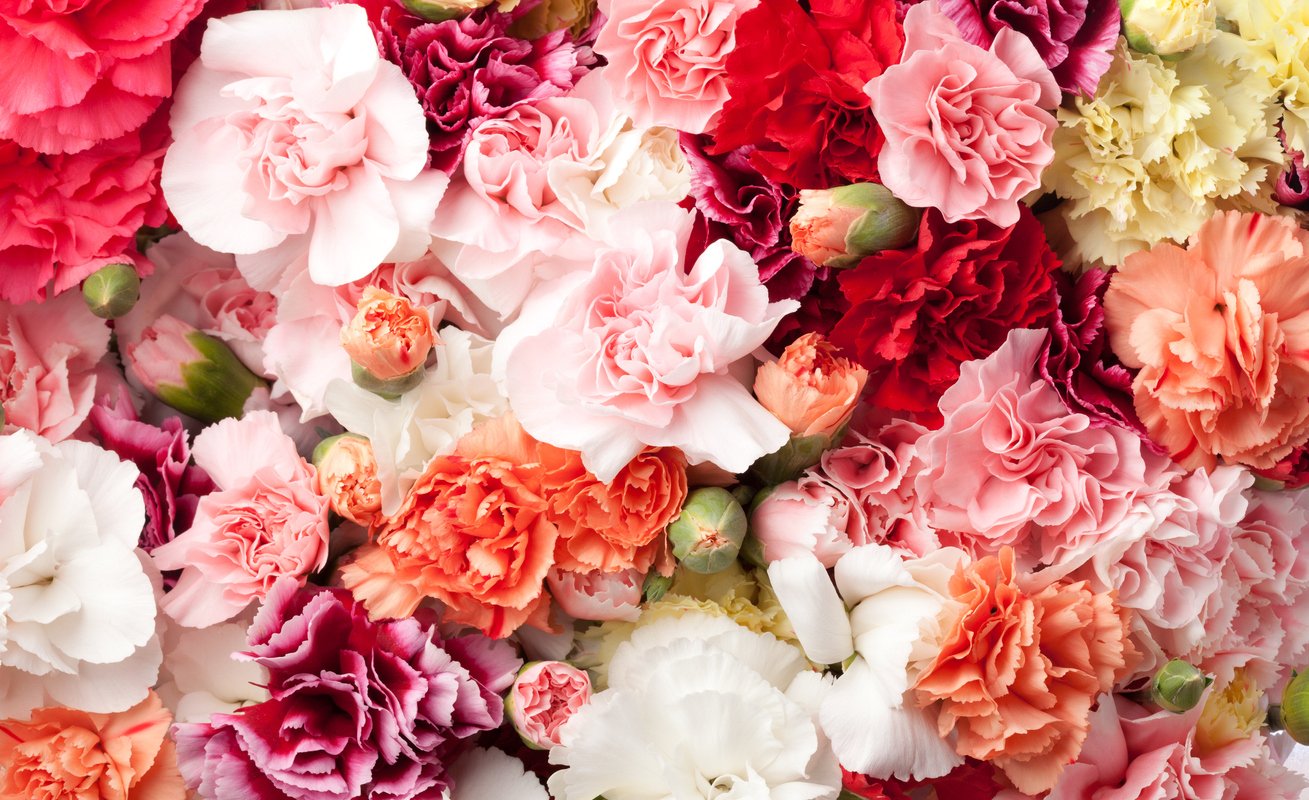 Carnations (Dianthus caryophyllus) are a variety of dianthus, also known as "pinks," and are often used for bouquets and boutonnieres. The petals of carnations are used as a garnish in sweet and savory dishes, but can also be used in baked goods or to decorate a cake. Since the 17th century, carnation petals have been used to make the French liqueur Chartreuse. Their flavor is slightly sweet.
Chamomile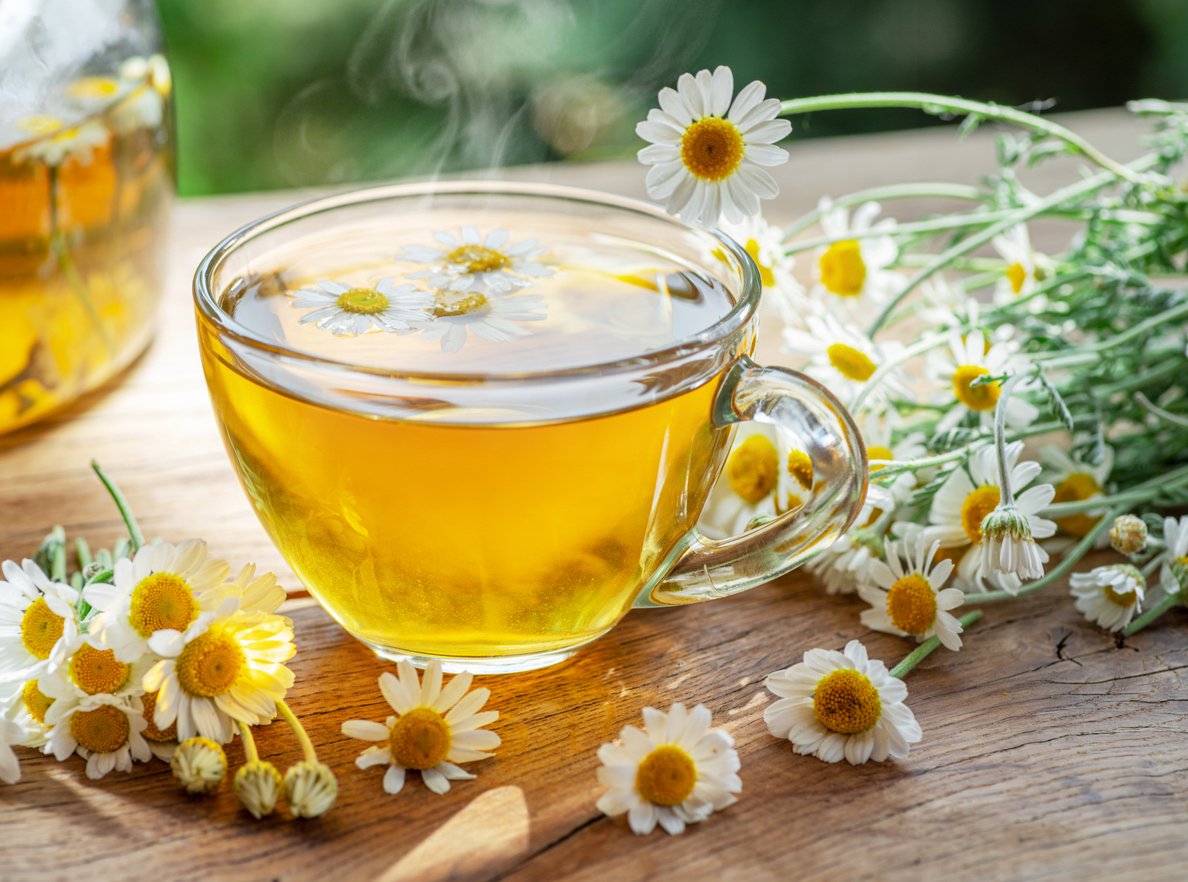 Chamomile (Matricaria recutita) is a flower with white petals and a yellow center similar to a daisy, and is commonly used to make a calming tea. The whole chamomile flower is sometimes used as a garnish for savory dishes. People often describe its flavor as slightly apple-like or grassy.
Cornflowers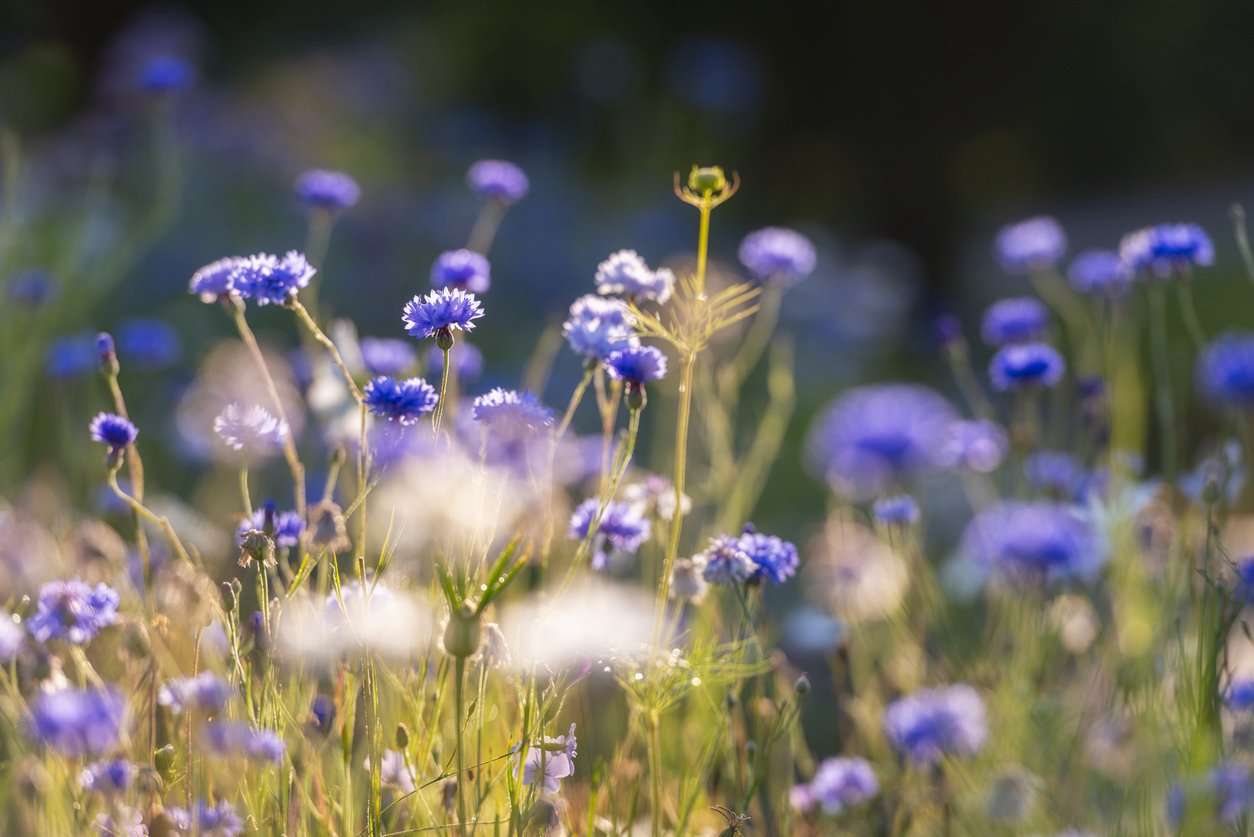 Cornflowers (Centaurea cyanus), sometimes called "bachelor's button," are known for their intensely rich blue color. They're primarily used as a garnish, though their petals are used in Lady Grey tea and to flavor baked goods. They're described as having a slightly peppery or spicy taste.
Hibiscus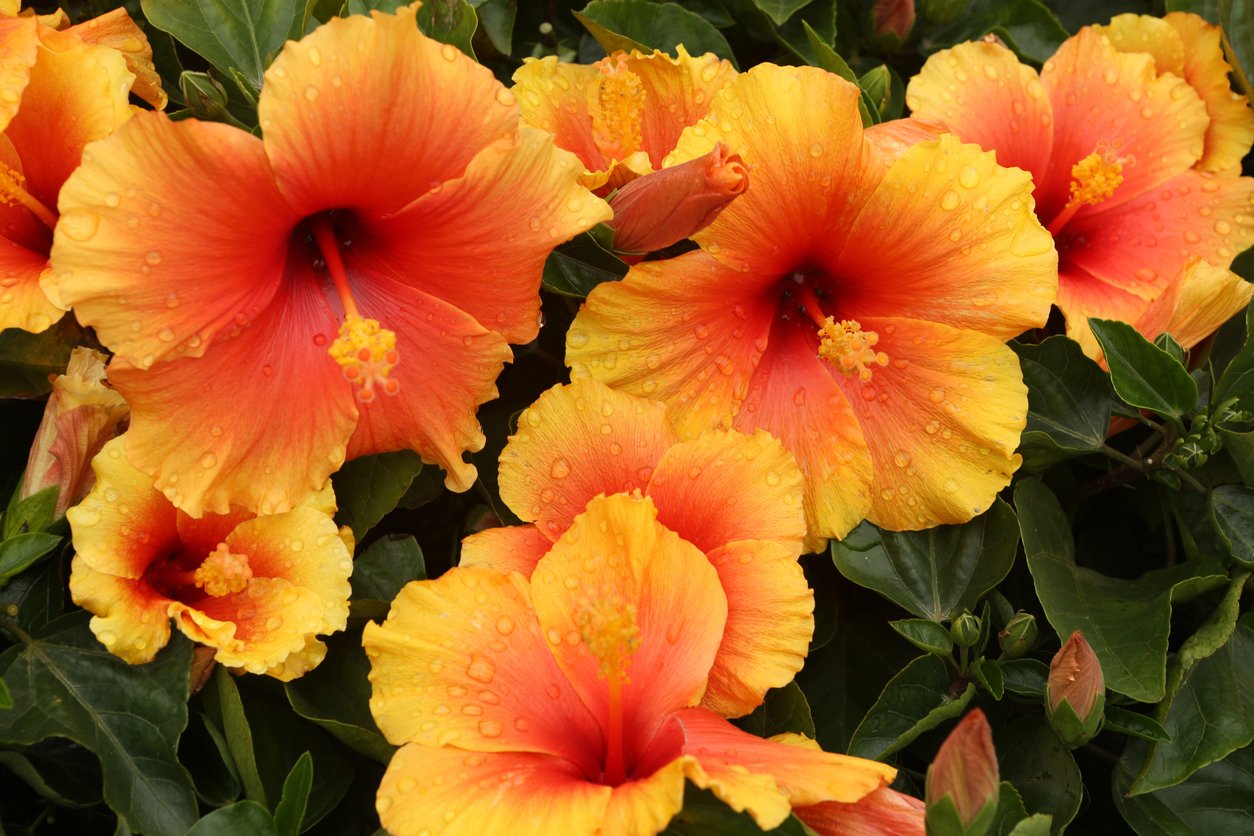 Hibiscus (Hibiscus moscheutos) are often used to attract butterflies to the garden, but their petals and calyxes (the ball-like part at the base of the flower) are also edible. Hibiscus flowers can be used to make hot or cold tea, like the Mexican agua de Jamaica. In fact, hibiscus could make one of the healthiest teas you can drink thanks to the flower's abundant antioxidant content. Many Mexican recipes also use hibiscus petals in savory dishes like tacos and quesadillas. Hibiscus has a tart flavor and is high in vitamin C.
Johnny Jump-Ups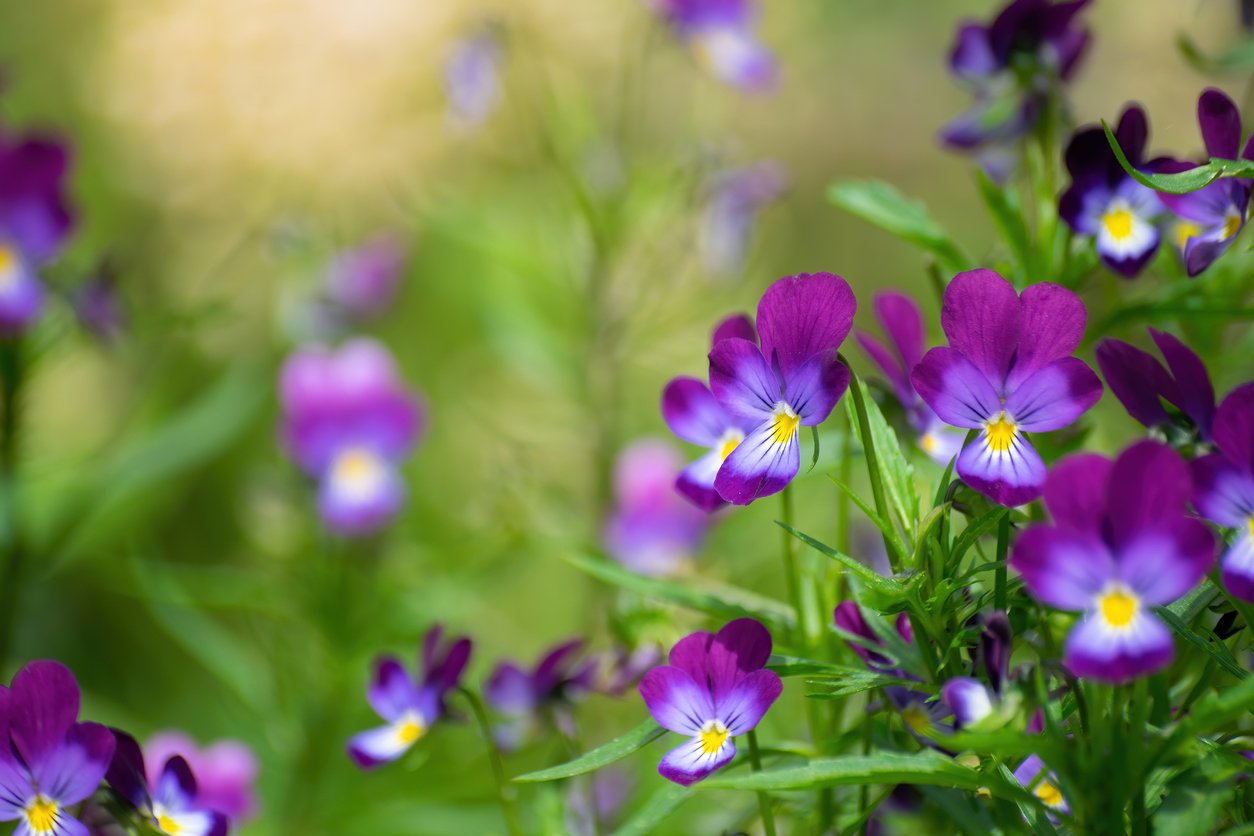 Johnny jump-ups (Viola tricolor) are often called wild pansies because of their relation to the pansy. Their color range includes blue, yellow, purple, white, and orange, and they have a minty flavor. As such, these flowers are often used as a garnish for drinks like mocktails.
Lavender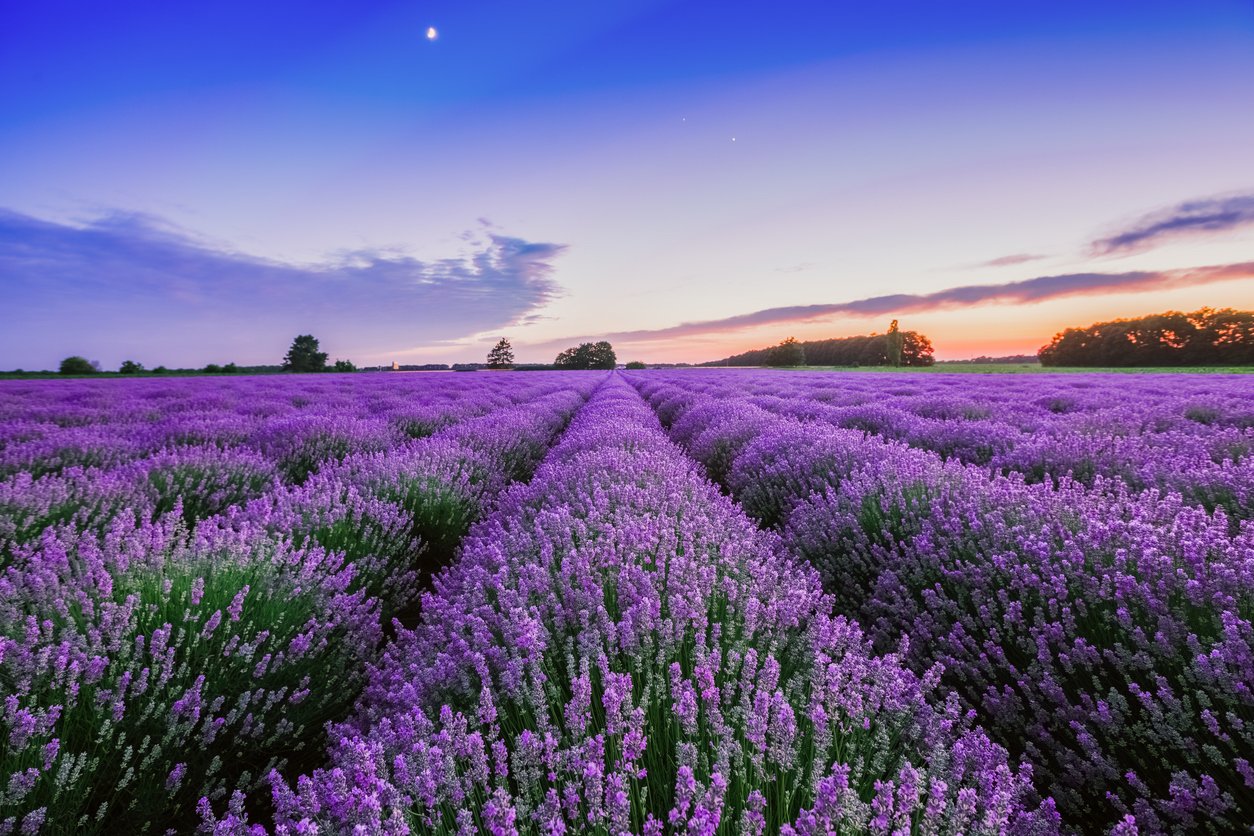 Lavender (Lavandula) is well known for its beautiful purple coloring, distinct fragrance, and true flowery flavor. It's often used in teas, lemonades, and other beverages, and even in certain coffee drinks. You'll also find lavender in baked goods.
Nasturtiums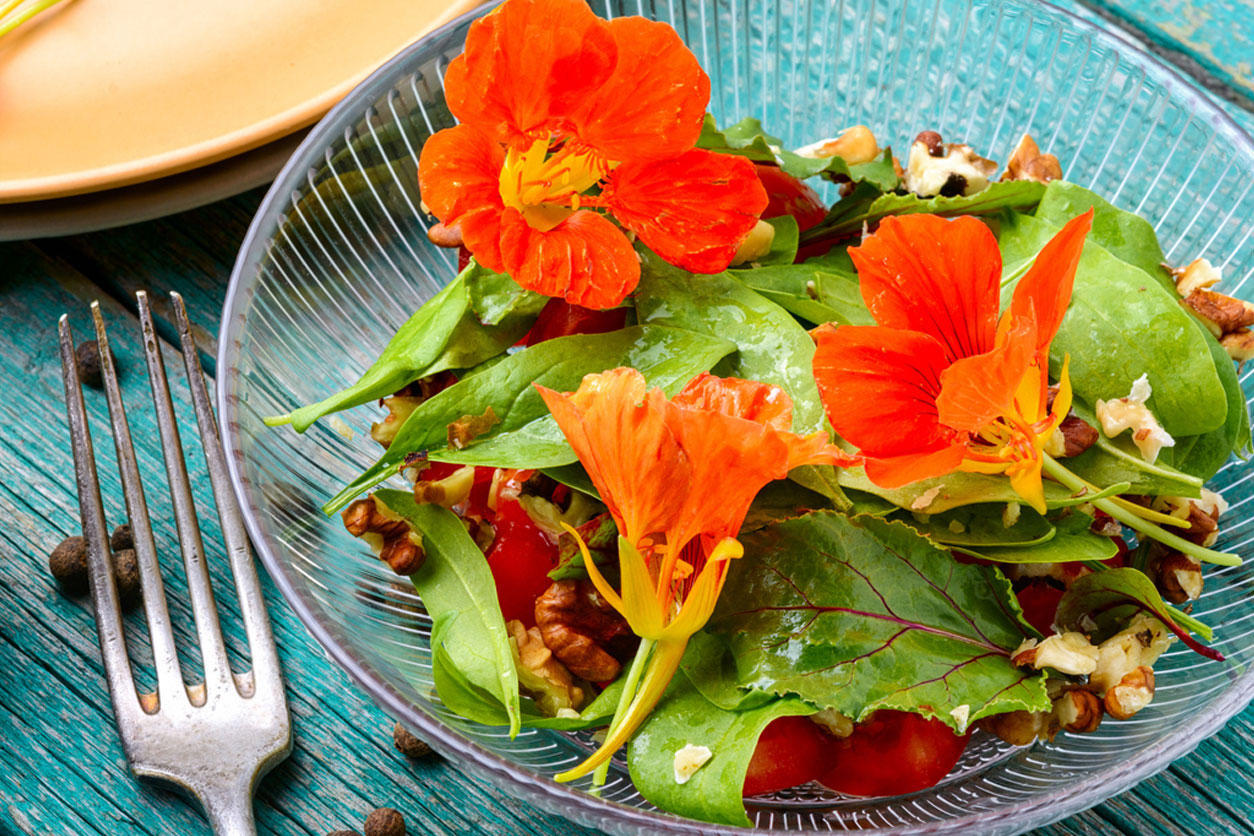 Nasturtiums (Tropaeolum) are highly versatile in that their flowers, leaves, stems, and young seed pods are all edible. You can use them in salads, to make infused vinegars, and to garnish drinks and recipes. Their leaves can be used like other salad greens or fresh herbs, while the seed pods are sometimes pickled and used like capers. The flavor of nasturtium is generally described as being peppery like a radish.
Orchids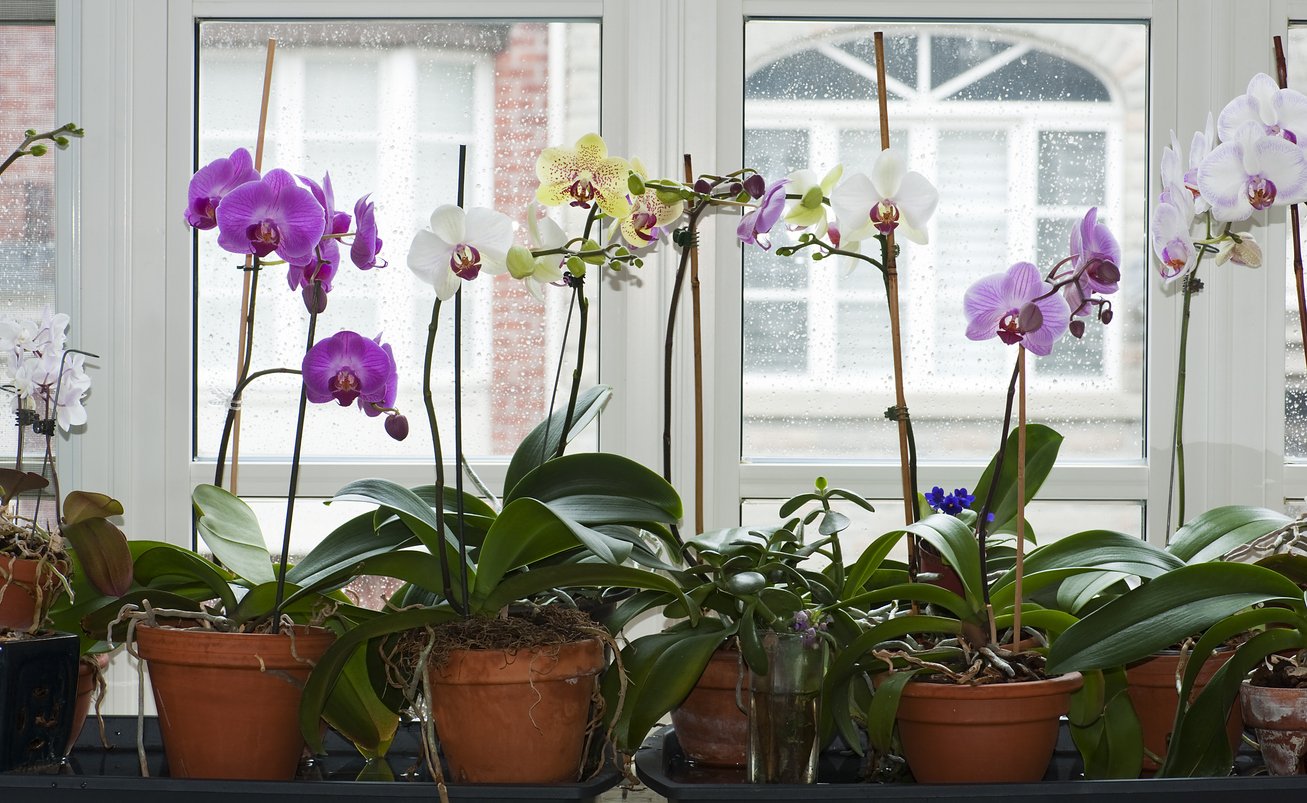 Orchids (Orchidaceae) are a common houseplant, but they're also used as a food ingredient or garnish. Edible orchids can be used in drinks, sauces, teas, salads, and to decorate baked goods. The taste of an orchid is akin to a crisp lettuce or a watery vegetable, like a cucumber.
Pansies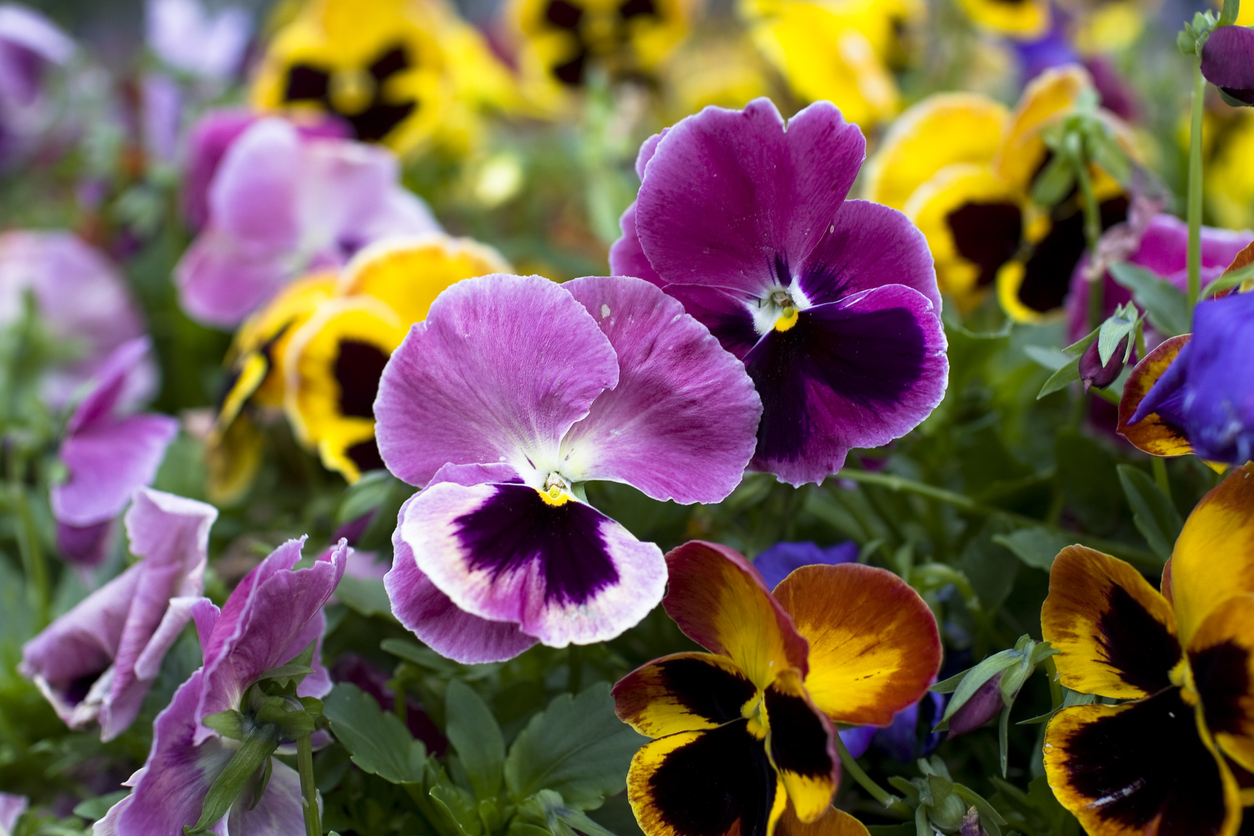 Pansies (Viola x wittrockiana) are cheery little flowers commonly used as a garnish for beverages, to decorate baked goods, and in some types of salads as well as Asian spring rolls. They have a very flowery and fragrant taste.
Roses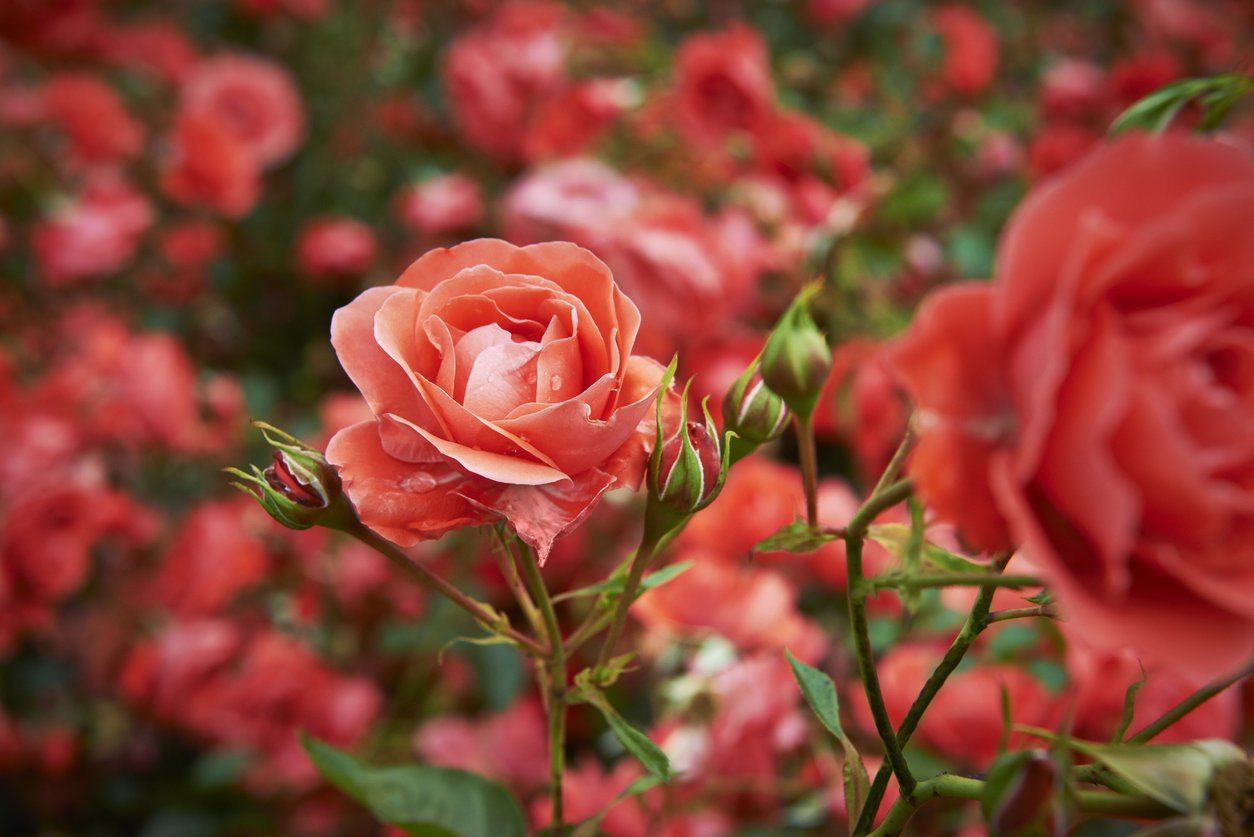 Roses (Rosa) may be the flower most associated with romance, but they also have plenty to offer those in love with fine food. Rose petals and rosehips (the bottom part of the flower) are often used to make teas, syrups, jams, and the like. They're also frequently used in desserts, sauces, and soups. The taste of a rose is flowery, fragrant, and slightly tart (mainly the rosehips) due to their high vitamin C content. Just be sure not to munch on their thorny stems!
Squash Blossoms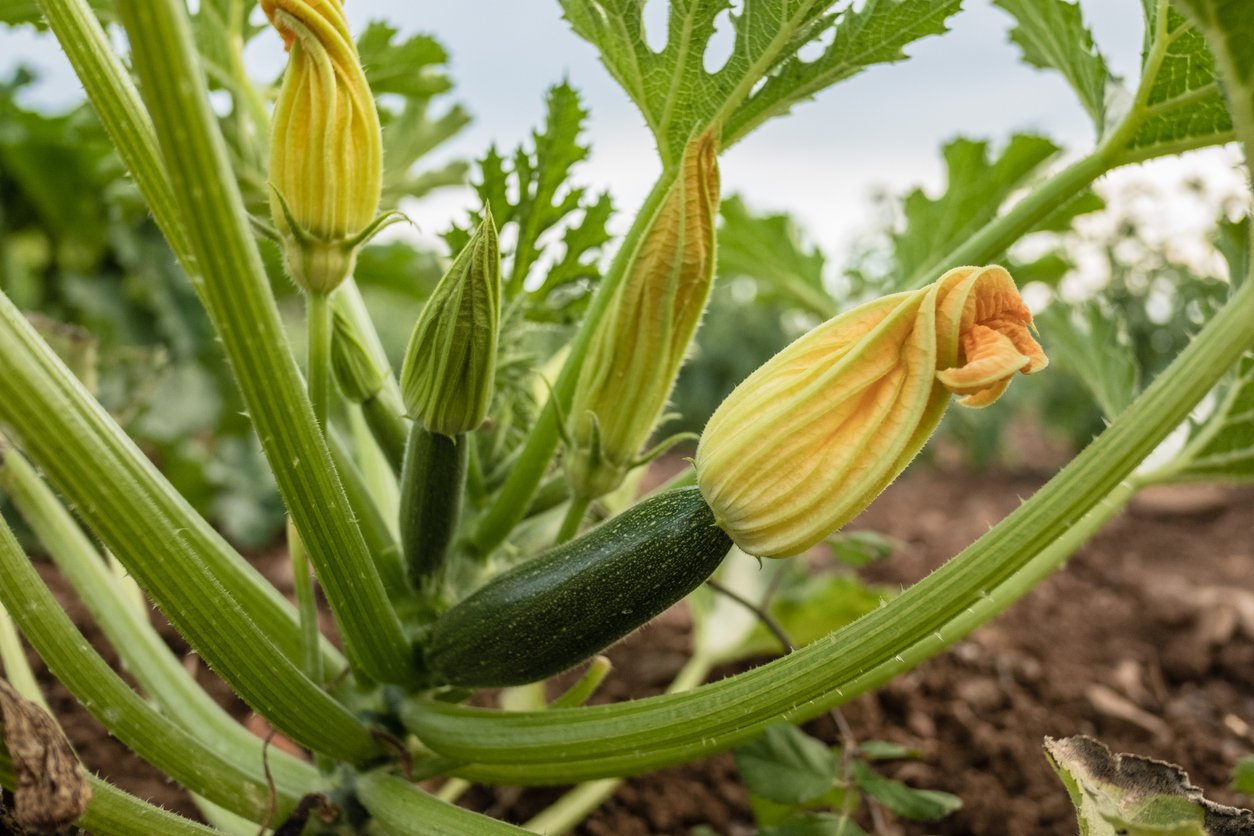 Squash blossoms (Cucurbita pepo), also called zucchini flowers or courgette flowers, can come from any summer or winter squash. They usually come in orange and yellow shades and have more of a vegetable-like flavor, like a milder version of the squash itself. Squash blossoms are soft and delicate. They may be used as a topping for pizzas, sautéed like other vegetables, or even stuffed like a pepper or mushroom.
Growing Your Own Edible Flowers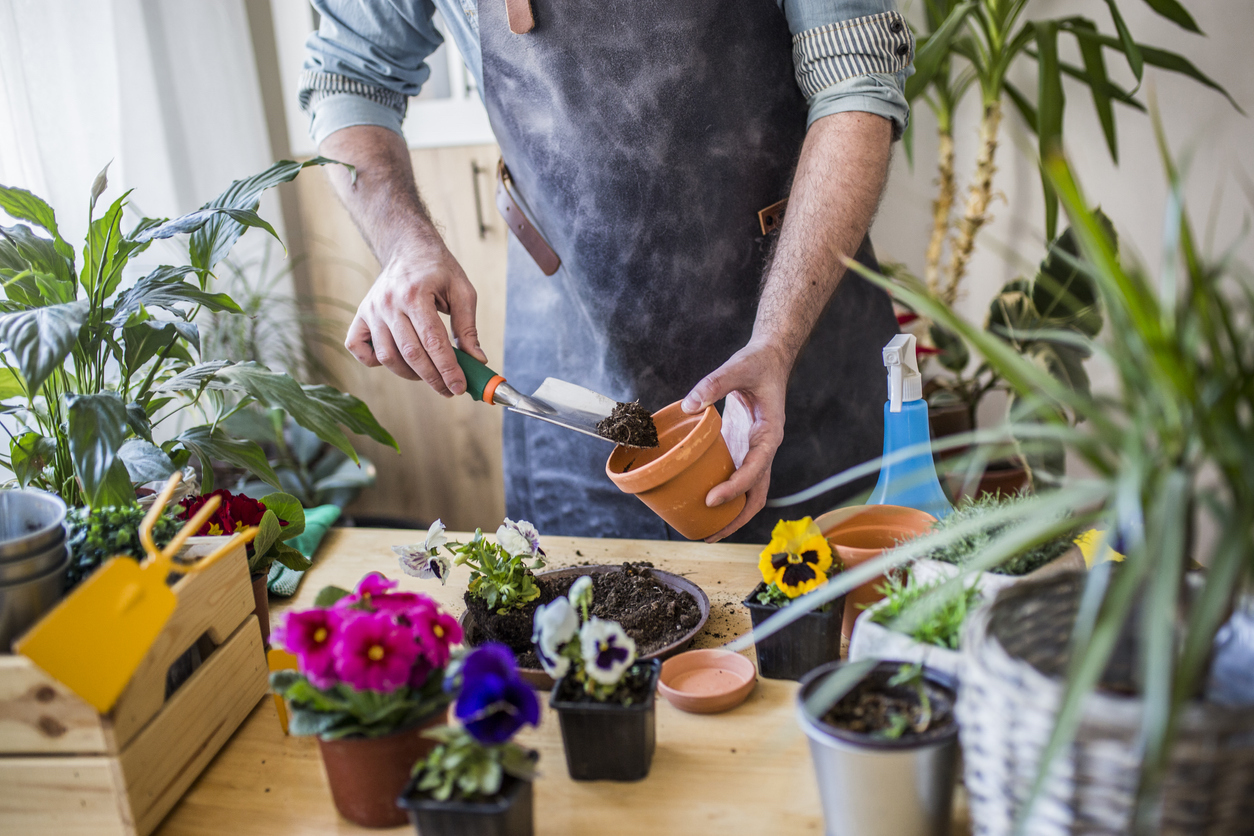 The best and safest place to get edible flowers is from your own backyard. You can get verified edible flower seeds from many different seed supply catalogs and garden centers to make sure that what you're growing can make it to your plate safely and without question.
You can buy edible flower seeds at the same places you get your other garden seeds, including such suppliers as:
Read individual seed packets and use a planting calendar to figure out what will grow where you live and when to put them in the ground.
Again, if a garden center has flower starts that you want to use instead of seeds, make sure no pesticides or other chemicals not meant for human consumption were applied to the flowers.
When you grow flowers in your own garden, be sure to apply only nontoxic pesticides. It's best to only use the petals unless you know for certain which other parts are edible. Remove the stems of the plant, as well as the pistil and the stamens (the parts with pollen).
When you harvest your flowers, shake them to remove any insects that may have taken up habitat there. It's helpful to harvest them first thing in the morning when the flowers are open and full of moisture. You should also rinse fresh flowers before using them in dishes.
Where to Buy Edible Flowers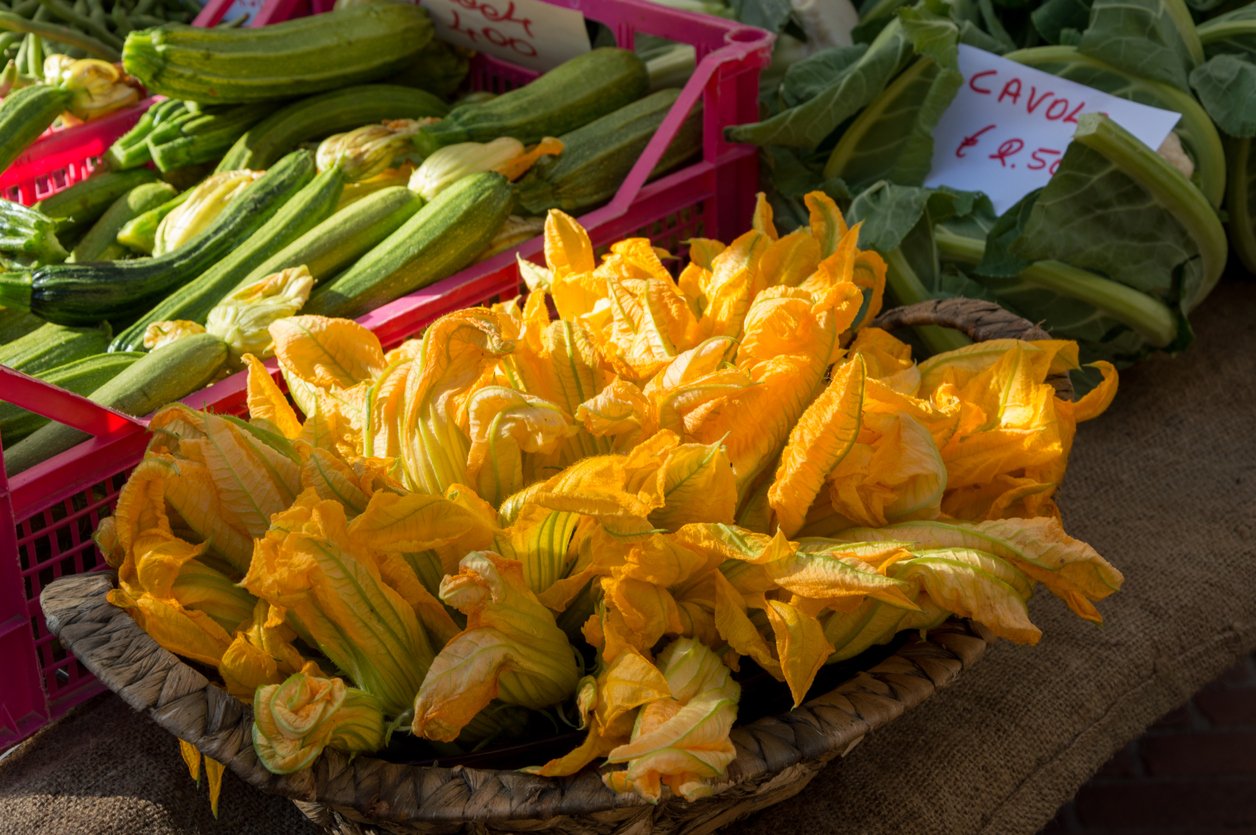 If you'd rather purchase edible flowers than grow your own, there are plenty of places you can find them.
Many online platforms offer fresh or freeze-dried flowers, both individually and in mixtures. Some examples include Marx Foods (fresh), Gourmet Sweet Botanicals (fresh), and Freshly Preserved (freeze-dried).
Some grocery stores also sell edible flowers. You can often find fresh edible flowers by the herbs in the produce section of places like Pavilions, Wegmans, Town & Country Markets, and Gelson's. Be sure to check them for mold, and look for flowers that have a vibrant color and aren't wilted.
Food co-ops are another option. These are customer-owned food markets whose principles typically include supporting their local growers and economy.
And in the spring and summer, your local farmers markets and community-supported agriculture (CSA) outlets are excellent sources for buying edible flowers that are locally grown. If you're not sure where to start, check with the vendors who are selling other edible herbs and greens. They may also sell edible flowers or be able to point you toward someone who does.
How Long Do Edible Flowers Last?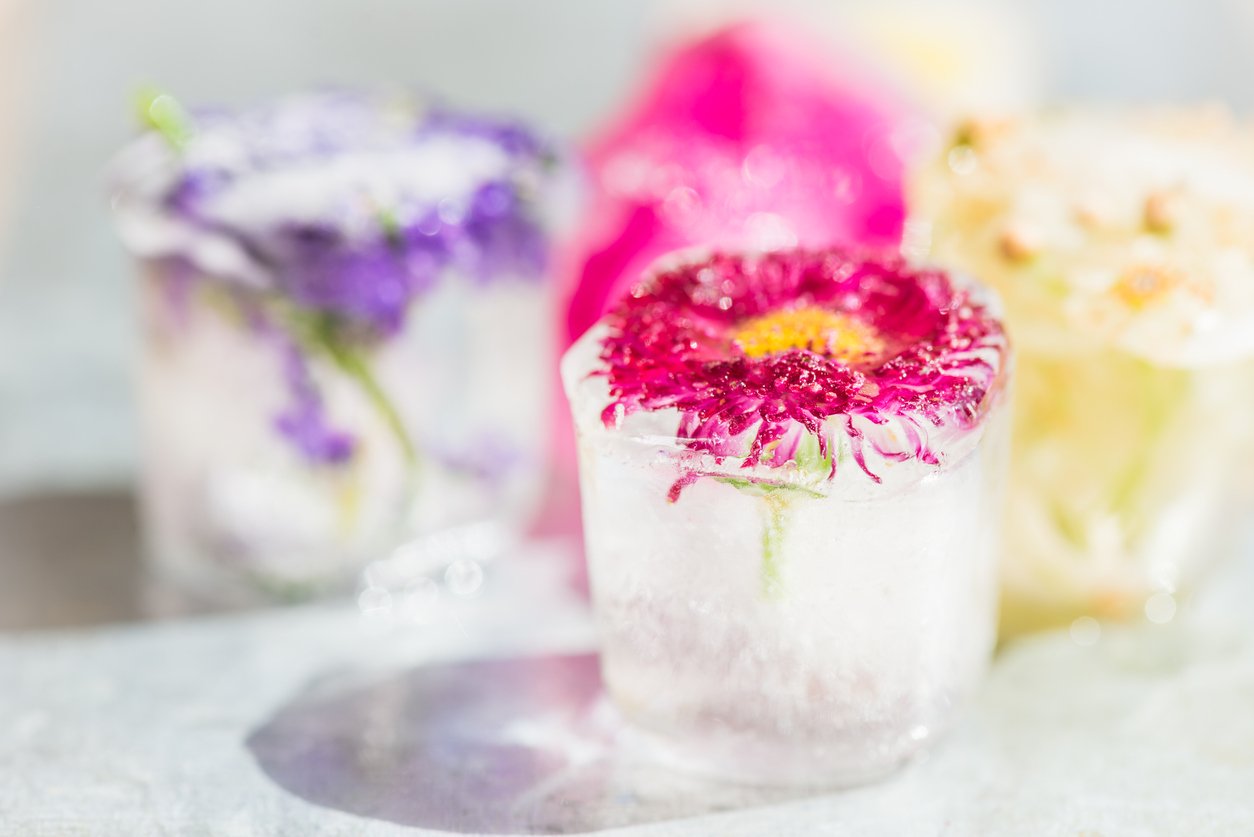 Just like other fresh produce, it's important to make sure you consume your edible flowers within their optimal range of freshness. It's best to use freshly cut edible flowers because their flavor will be the strongest before they begin to fade. (The exception, of course, is the Enchanted Rose given to the Beast in the Disney film, which will remain fresh for decades while he tries to win the love of another. But if an enchantress gives you such a flower, you really don't want to eat it anyway.)
Fresh edible flowers usually keep in the refrigerator for three to five days in an airtight container. Freeze-dried flowers can be stored for well up to a year or more in a cool, dry place.
You can also freeze smaller edible flowers in ice cubes and use them in your cold drinks for a unique pop of beauty and flavor. When not placed in water, edible flowers don't freeze well — they'll shrivel up if frozen in a plastic bag, for instance.
Certain types of edible flowers can also be dehydrated. Some of the varieties that work well in this way are pansies, nasturtiums, roses, lavender, calendula, and violas. Dehydrated edible flowers last for about a year. You can also rehydrate them if desired, or add them to recipes as is.
Edible Flower Recipes
If edible flowers are new territory to you, let the recipes below begin to spark your inner culinary artist. If you're already an edible flower pro, then we hope these recipes bring even more inspiration.
For a bright and aromatic treat, make the Lavender Lemon Poppy Scones for your next brunch or tea party. Add vibrancy to any kitchen table with the Spring Garden Silken Tofu Salad. And wow your friends and family with both the presentation and flavor of the Hibiscus Herbed Cheese Crostini.
Get ready to make the Creamy Asparagus Flowered Risotto a part of your weekly meal rotation because it's insanely delicious! And deliver a message of love by sharing (or not!) the Chocolate Rose Pomegranate Bites with friends.
Lavender Lemon Poppy Scones are a bright and stylish addition to any brunch, tea party, or snack table. Vivid and fragrant lavender is infused throughout the scone, offering a sensory experience of captivating color, comforting aroma, and floral flavor. Poppy seeds add more visual appeal and texture, and lemon brightens the flavor — making this treat one to remember.
Use your spring garden veggies and edible flowers to make a colorful and flavorful silken tofu garden salad. A variety of blooms would taste delightful in this salad, including tart rose petals, peppery nasturtiums, or sweet carnations. Sprinkle them on top after the salad is tossed for a stand-out presentation and captivating dish!
Wow your guests at your next gathering by preparing this exceptional appetizer that will capture their attention with edible flowers adding both elegance and beauty — and, that's just the visual presentation! Once they take a bite of the crispy crostini with herbed cashew cheese spread on top, their taste buds will sing in delight over the crispy and creamy combination and bursts of flavors from the herbs. P.S. If you're not planning a gathering, these make lovely bite-sized snacks for one!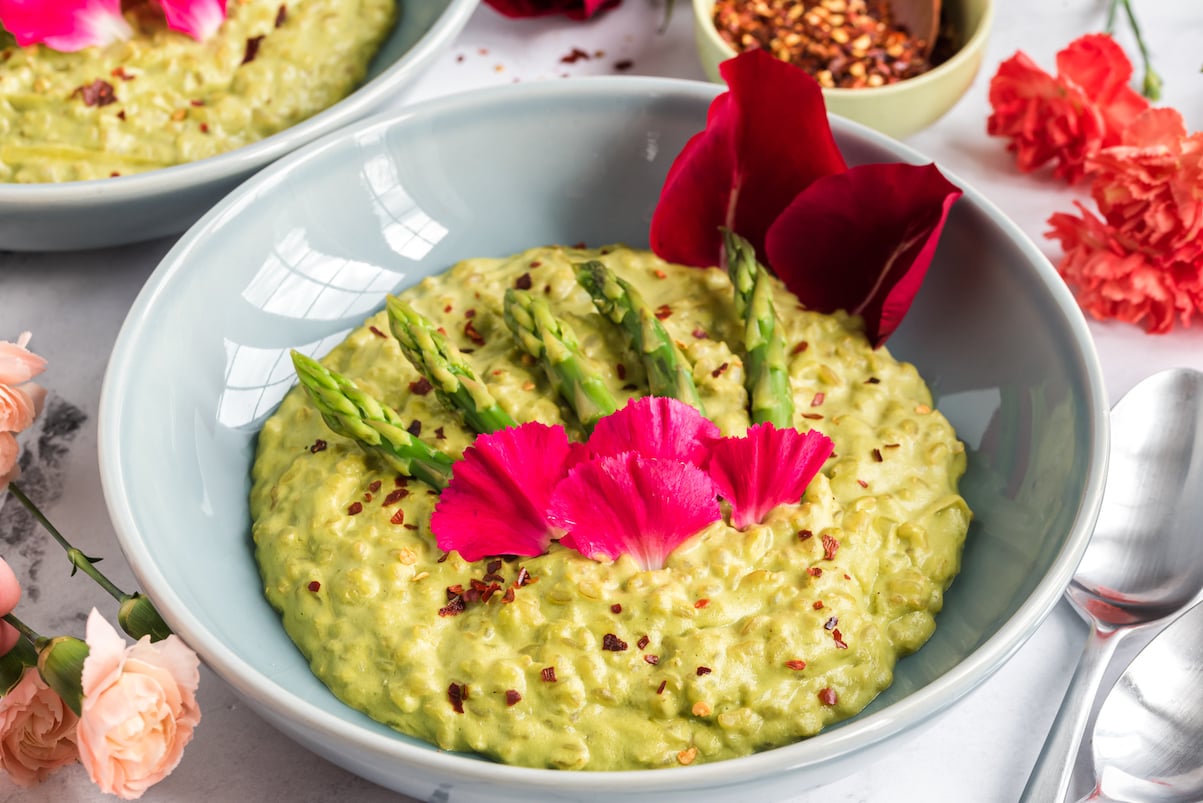 Creamy, satisfying, and nourishing, this quick-to-come-together risotto will be a crowd-pleaser for friends and family because it wins in all categories from texture to flavor to presentation. The combination of cashews and nutritional yeast creates a creamy cheesiness, while the asparagus and spinach give this a lovely green hue as well as loads of nutrition. Garnish with asparagus tips and vibrant edible flowers just before serving!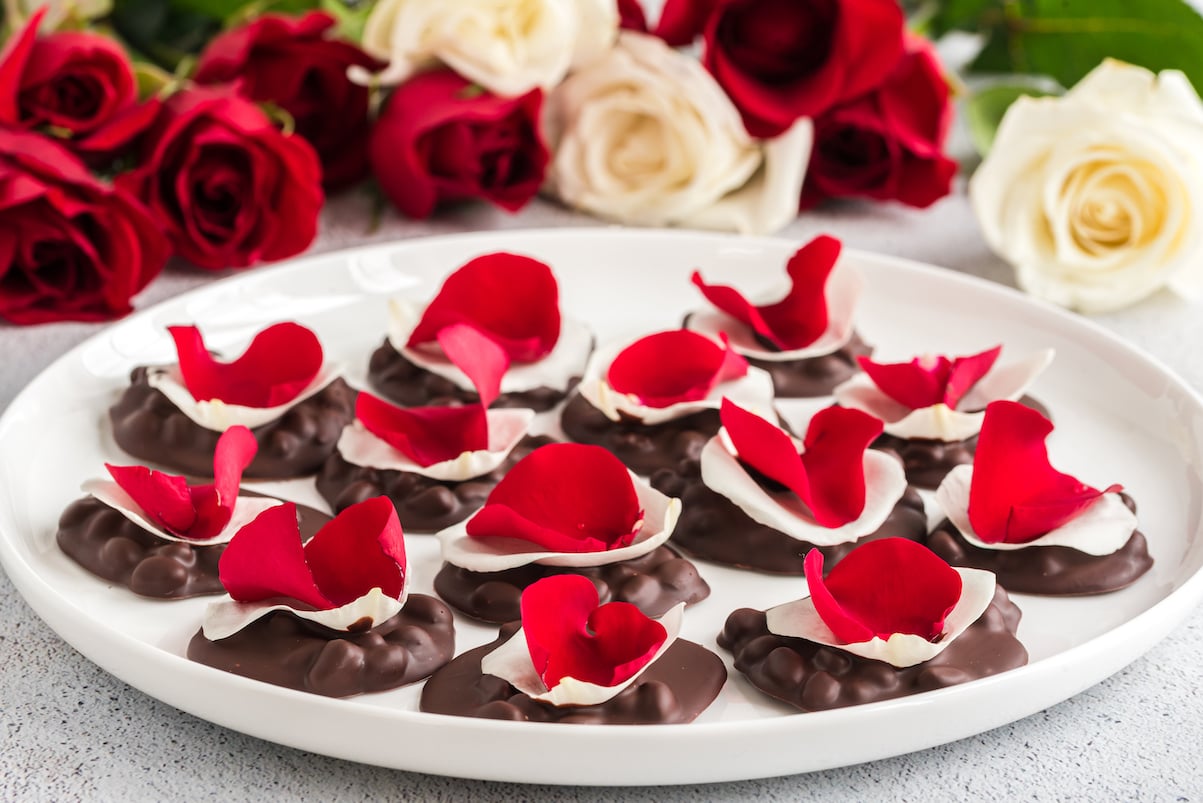 These little beauties are versatile in that they can be gifted to a loved one, shared with a friend, or saved all for yourself. The burst of pomegranate arils along with the dark chocolate can be likened to a healthy version of dark chocolate cherries bursting in your mouth. The rose petals add a pretty garnish along with a touch of tart. This nutrient-dense, three-ingredient treat will please your palate, heart, and mind!
Make Your Plate Bloom
Although not all flowers are edible, plenty of varieties are — and you can purchase seeds or precut flowers from many different sources. With so many different types of edible flowers, each contributing a different kind of flavor profile and usage, there's no end to how they might enhance your culinary experience. Whether you buy edible flowers or grow your own, they are a unique way to add eye-catching color and interesting flavor to food and beverages.
We are proud to announce a new partnership with John and Ocean Robbins and the Food Revolution to bring our readers Summits, Seminars and Masterclasses on health, nutrition and Earth-Conscious living.