by Ry Crist: The billionaire SpaceX CEO is launching satellites into orbit and promising to deliver high-speed broadband internet to as many people as possible.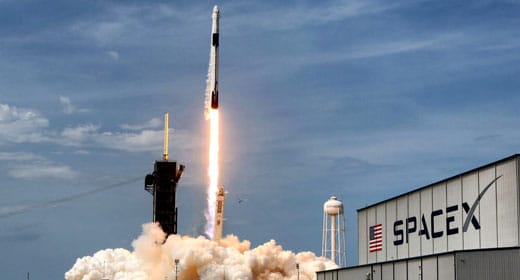 When you think of billionaire entrepreneur Elon Musk, chances are high that you think of his electric car company Tesla, his space exploration venture SpaceX, his bid to take control of Twitter or his stint hosting Saturday Night Live. (There's also his history of stirring up controversy on social media or smoking weed with Joe Rogan.) Maybe you just know him as one of the richest people on Earth, or perhaps as a high-profile example of an unconventional parent.
Something you might be less familiar with is Starlink, a venture that aims to sell internet connections to almost anyone on the planet by way of a growing network of private satellites orbiting overhead.
After years of development within SpaceX — and after securing nearly $885.5 million in grant funds from the Federal Communications Commission at the end of 2020 — Starlink picked up the pace in 2021. In January, after three years' worth of successful launches, the project had surpassed 1,000 satellites delivered into orbit. One year and dozens of successful launches later, Starlink boasts more than 2,000 functional satellites orbiting overhead.
Starlink's business is accelerating, as well. In February last year, Musk's company disclosed that Starlink was serving more than 10,000 customers. Now, after expanding preorders to even more potential customers, releasing a second-gen home internet satellite dish and exploring the possibility of providing in-flight Wi-Fi for passenger aircraft, Musk says that Starlink has shipped more than 100,000 satellite internet terminals to customers in 14 countries. That list includes Ukraine, where Musk said in February additional satellite internet terminals were en route amid the Russian invasion (and amid Russian attempts to jam the signal), a move that cost US taxpayers $3 million, per a report from the Washington Post.