by John Engel: Leading solar developers have committed to spending $6 billion on American-made modules to support the expansion of the domestic solar supply chain…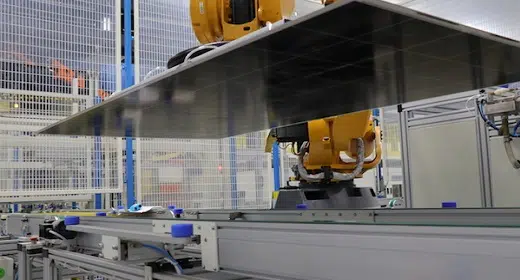 AES Corporation, Clearway Energy, Cypress Creek Renewables, and D.E. Shaw Renewable Investments have formed the U.S. Solar Buyer Consortium.
The group launched a competitive request for proposals to search for qualified manufacturers who are aligned with the consortium's goals and can commit to a long-term strategic partnership to supply up to 7 GW of solar modules per year starting from 2024.
"The Consortium has a large and growing pipeline of solar projects in the United States, and we are committed to supporting America's clean energy transition," said Andrés Gluski, AES President and CEO. "We're working together with customers of all kinds to decarbonize their operations and the grid."
The need to expand the solar industry's U.S. supply chain was magnified by a trade petition against modules imported from Southeast Asia.
Auxin Solar alleged that modules imported from Malaysia, Thailand, Vietnam, and Cambodia were skirting U.S. trade duties against China. A subsequent investigation initiated by the Dept. of Commerce, and the threat of retroactive tariffs ranging from 50-200%, brought the industry to a standstill.
After facing backlash from the solar industry, President Joe Biden paused for two years new tariffs on solar modules imported from Southeast Asia and issued an emergency declaration to support domestic manufacturing.
Biden's reprieve gives the U.S. solar industry a runway, albeit a short one, to ramp up domestic manufacturing. U.S. solar module manufacturing capacity stands at less than 10 GW annually, while demand stands at more than 23 GW.
One way to support and expand domestic manufacturing is through long-term supply agreements, like those promised by the consortium.
Another piece, as noted by Clearway Energy Group CEO Craig Cornelius, is a set of domestic manufacturing incentives included in the Solar Energy Manufacturing for America Act that is before Congress.