by Shon Faye: To launch our new Future of Sex series, author Shon Faye examines the current state of heterosexuality – how it's been ravaged by the internet, feminism and the media, and where it can go in the years ahead…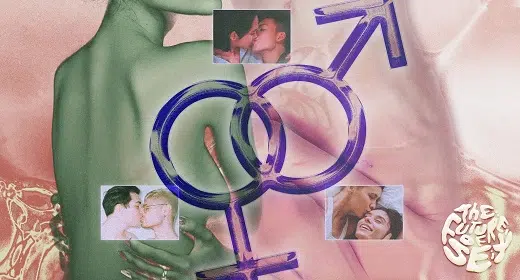 This article is part of our Future of Sex season – a series of features investigating the future of sex, relationships, dating, sex work and sex worker rights; tech; taboos; and the next socio-political sexual frontiers.
I recently had two curious conversations at a friend's wedding. Attempting to make small talk after the touching ceremony, a woman I didn't know turned to me next to the salads and said, "Wasn't it gorgeous? I cried through it all." Taking her cue, I responded that weddings always make me rethink my own misgivings about marriage: "I don't normally see myself as someone who wants to get married, but when I'm at weddings it always makes me feel slightly terrible I don't have that kind of bond with someone." Worrying I had been excessively candid with a stranger who might now genuinely pity me, I quickly added a campy addendum: "WHERE'S MY FUCKING HUSBAND?" She shook her head and then threw it back, finishing her champagne, and said, "I'm married. You don't want it." Later, I was talking with another tipsy heterosexual woman outside the reception who asked if I lived with housemates. I explained that I live alone, and she said, "That's the dream." I asked if she also lived alone. "Ugh, no, I live with my boyfriend," she replied, her eyes rolling as she said the final word. Her tone seemed keen to impress how banal and embarrassing she found this dimension of her own life. In both interactions, the women had not engaged in the sort of smugness I had been primed to expect as a single woman in my thirties by Sex and the City or Bridget Jones' Diary. Instead, they both engaged in a peculiar kind of disavowal of their own love lives, made more peculiar by the fact that I don't think either truly meant what she said.