by Louis Staples: From music to TV, the last 10 years have seen popular culture engage with the LGBTQ+ community like never before. But is such apparent progress genuine, asks Louis Staples…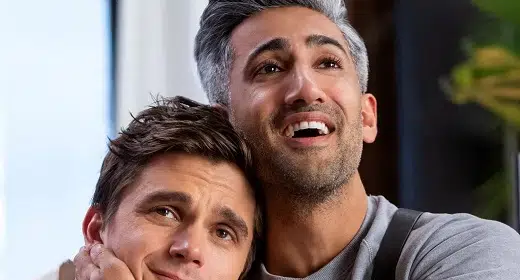 The 2010s have been a decade where LGBTQ+ rights and freedoms have advanced significantly in the west – superficially, at least. But have these advances been matched by a more fundamental shift in attitudes towards LGBTQ+ people – and is that evident in popular culture?
Ten years ago, Lady Gaga became a global star at a time when the pop charts were politically sanitised. She was a fierce advocate for LGBTQ+ rights both on and off the stage, but her vocal support for the queer community and her own bisexuality didn't hamper her success. Gaga's ascension was about more than eccentric costumes and ridiculous wigs. As Brian O'Flynn wrote in The Guardian: "Gaga did for my generation what Bowie did 20 years earlier. She re-queered a mainstream that had fallen back into heteronormative mundanity." But a decade on, with Gaga successfully branching out into film and TV, how queer is the mainstream?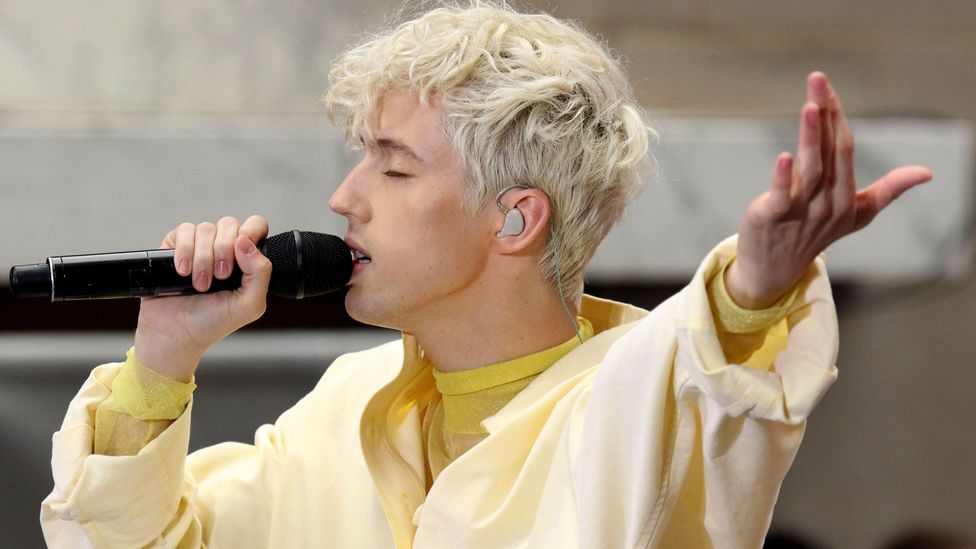 Australia's Troye Sivan is one of the most successful gay pop stars to have emerged in the last decade (Credit: Alamy)
Pop gets queerer
The last decade in music has arguably been the queerest since the 1980s. New gay pop stars who have emerged include Australia's Troye Sivan, whose most recent album, 2018's Bloom, explicitly discussed gay sex; and the similarly forthright Years & Years frontman Olly Alexander, who has always embraced queerness in his work and public persona. Meanwhile South African singer Nakhane has explored the conflict between religion and sexuality in his music, and the British musician MNEK has been Grammy nominated, worked with Beyoncé, and received rave reviews for his 2018 debut album Language, which puts his queer identity front and centre.
This decade has also seen more established gay musicians like Jake Shears, Will Young and Adam Lambert exploring their sexuality more freely than ever within their work. "From the time that I started, I thought and hoped that whatever I was doing was gonna make it easier for somebody, somewhere," Shears tells BBC Culture. "The gay thing will always keep some from taking me seriously… But I have always treated my songwriting, performance and production as something with very high stakes."
Rap music becoming more queer was one of this decade's big cultural moments – Amelia Abraham
It's not just queer men who are enjoying the musical spotlight. Bisexual singer and actress Janelle Monaé's 2018 masterpiece Dirty Computer was sensually sapphic from start to finish. British soul singer Sam Smith, who won an Oscar in 2016, recently came out as non-binary. Germany's Kim Petras has become the first global trans pop sensation, touring across the world, and America's Hayley Kiyoko has been described as a "lesbian Jesus" for her sexy pop bops.
Even rap music – a genre that has traditionally celebrated hyper-masculine, heterosexual male bravado – has become more queer. In 2012, Frank Ocean penned an emotional letter, explaining that his first love was a man, while other queer rap artists include Azealia Banks, who identifies as bisexual, and Angel Haze, who is pansexual (a term used by those who reject a gender binary when it comes to attraction). This year, rapper Lil Nas X came out as gay while breaking Mariah Carey's record for the longest-running number one single in US chart history with the ubiquitous Old Town Road. "Rap music becoming more queer was one of this decade's big cultural moments," says Amelia Abraham, author of Queer Intentions: A (Personal) Journey Through LGBTQ+Culture, "because it definitely felt like rap was a frontier that we didn't think would be a place where so many queer stories could be told".
Famous musicians being able to come out and openly explore queerness in their work is a definite step forward. But while queerness seems to be marketable, is it profitable? Pop culture writer Alim Kheraj isn't convinced. "All of this LGBTQ visibility [has] put queer representation at a new cultural peak. That can only be taken as a win," he wrote in GQ last year. "Nevertheless, the sweet feeling of victory is tinged with the sour truth of it all: queerness still, it seems, isn't bankable."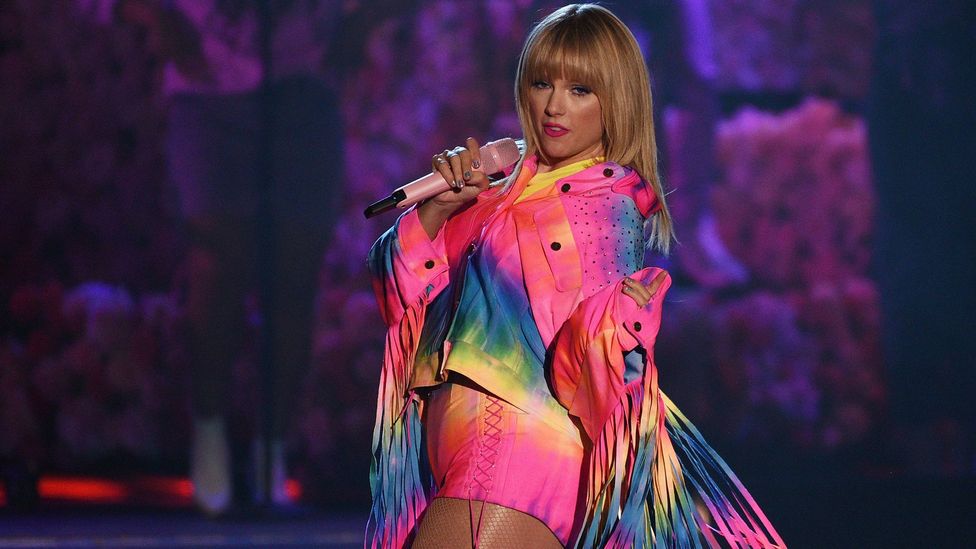 Taylor Swift's political awakening this year has seen her namecheck GLAAD in her lyrics and advocate for equality legislation (Credit: Alamy)
Kheraj observed that Kiyoko was the only openly queer artist to break top 40 on the US Billboard Hot 100 chart in 2018, and that Sam Smith's album sales began to fall when the singer became more public about their queerness. It remains to be seen how they will fair commercially now they have come out as non-binary.
Starry allies speaking up
Yet music's LGBTQ+ allies have been more vocal than ever this decade. In 2012 rapper Macklemore released Same Love, a pro-LGBT anthem that became the soundtrack of the same-sex marriage campaign in America. He performed the song alongside Madonna at the 2014 Grammy awards, joined on stage by same-sex couples. Madonna, herself a long-time ally, was threatened with being sent to prison by Vladimir Putin's government for making a pro-gay speech in St Petersburg in 2013. Pop stars such as country singer Kacey Musgraves and Texan pop star Kelly Clarkson have set about changing hearts and minds even in the conservative south of the US with their active support for LGBTQ+ rights. This year, meanwhile, Taylor Swift's political awakening saw her name-checking LGBTQ+ organisation GLAAD in her lyrics for the single You Need to Calm Down and encouraging her fans to lobby in support of equality legislation.
But with LGBTQ+ artists struggling financially, it often seems that straight musicians (or those who aren't publicly out) are profiting more from queerness than openly LGBTQ+ artists. That's evidenced by the gradual commercialisation of the Pride movement, with Pride events being dominated by the appearance of big-name, straight pop stars like Ariana Grande and Britney Spears. LGBTQ+ pop fans are also starting to push back against 'queer-baiting', where critics argue that artists tease audiences with hints about their sexuality. Halsey and Miley Cyrus are among those who have been forced to deny accusations that their bisexuality is a 'marketing ploy'.
When it comes to the question of how pop music is serving LGBTQ+ people, or not, "I think that there needs to be a lot more space for nuance" in the discussion, says Abraham. On the most basic level, she suggests, we need to consider: "Is this [work] good enough in terms of cultural representation? Or is this overly pleasing or designed for [non-LGBTQ+] people?"
But is the music industry a place for nuance, or statements that go beyond surface-level gestures? After all, Little Mix were praised for defiantly flying the LGBT+ flag at a concert in Dubai, where homosexuality is illegal. But the fact the group were performing there in the first place, when openly LGBTQ+ artists wouldn't be able to, indicates that the market trumps morals.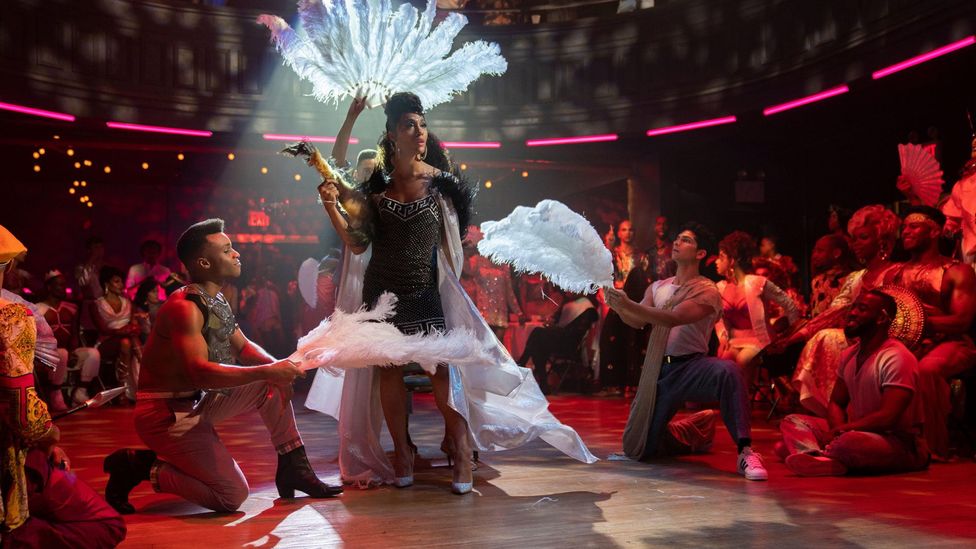 Drag ballroom drama Pose is one of many pioneering LGBTQ+ centred shows this decade (Credit: Alamy)
TV puts LGBTQ+ people in control
It's not just the music industry that's offered up a new wave of queer representation. This year's Where We Are on TV GLAAD report revealed that there were more LGBTQ+ characters on primetime television than ever before. Netflix featured the highest number of LGBTQ characters among all the streaming services, with shows such as Orange is the New Black, Queer Eye, Grace and Frankie, Sex Education, and Sense8 wowing audiences over the last decade.
TV is a medium where queer writers and actors can now more often find themselves in the driver's seat – creators such as writer/actor Ryan O'Connell, whose Netflix comedy-drama Special explores the intersection between queerness and disability. Queer as Folk creator Russell T Davies has continued to lead the way with depictions of gay life. His 2015 drama Cucumber prompted a significant conversation about anti-queer violence, with the shockingly out-of-the-blue episode in which lead character Lance was murdered by a colleague. Last year's A Very English Scandal, starring Hugh Grant as the closeted MP Jeremy Thorpe and Ben Whishaw as his lover, was an awards-season player, and this year's dystopian BBC/HBO drama Years & Years was praised for its handling of queer migrant narratives.
Gay TV powerhouse Ryan Murphy kicked off the decade by centring queer storylines in high school musical series Glee and ended it with the revolutionary drag ballroom drama Pose. Murphy also blended LGBTQ+ narratives into American Horror Story and The Politician, while bringing the haunting story of The Assassination of Gianni Versace to our screens.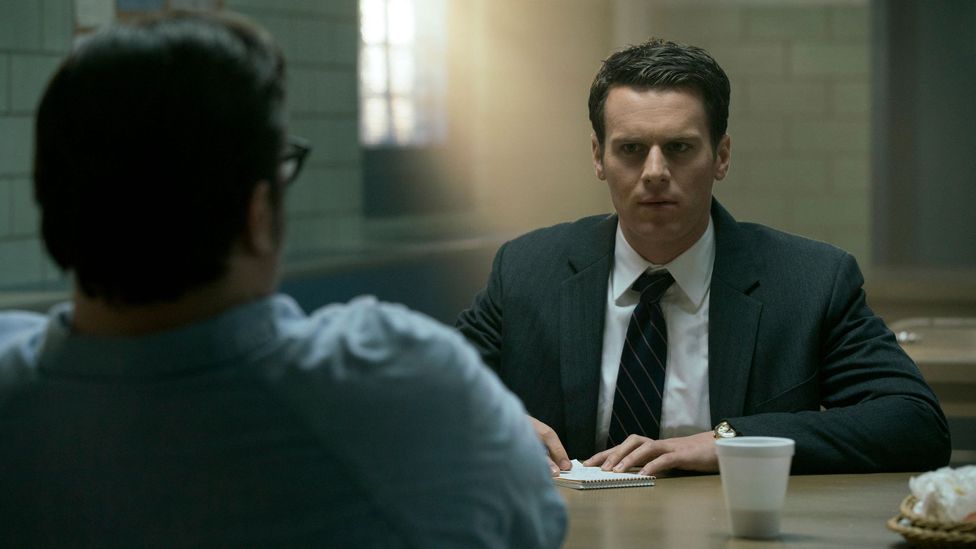 Jonathan Groff is among a number of high-profile gay actors who have successfully avoided typecasting of late (Credit: Alamy)
Abraham says that LGBTQ+ creators being allowed to shape their own narratives is the main catalyst behind TV shows moving past the tired stereotypes of previous decades. "I think that one of the biggest shifts has been letting people tell their own stories, and really understanding the value that that can add," she says. "Pose, which was created by Ryan Murphy, has set a great example by bringing trans writers like Janet Mock into the writing room, and I think that's really paid off – look how amazing the show is."
RuPaul's Drag Race is another example of a boundary-breaking show created by a queer person. Fronted by drag icon RuPaul Charles, the show has catapulted drag into mainstream, changing LGBTQ+ culture forever and bringing a new glossary of terms like 'shade' and 'tea' into the mainstream lexicon.
While LGBTQ-centred shows are important, there's also been a rise of queer representation in 'regular' shows. Black Mirror's 2016 instalment San Junipero, which explored the love between two time-travelling queer women, has been praised as one of the best television episodes of the decade. Patrick and David's tender love story on Canadian sitcom Schitt's Creek; Mac's coming out story on US comedy It's Always Sunny in Philadelphia; and The Handmaid's Tale's employment of two lesbian lead characters, with their own separate storylines, were other stand-out moments.
But as important as queer representation, arguably, is the right for queer performers not to have to represent their sexuality – and it's been equally heartening to see the way in which gay actors are now being 'allowed' to play straight roles, rather than being pigeonholed. Russell Tovey, Jonathan Groff and Zachary Quinto are among those who have avoided typecasting on that front. The Big Bang Theory's Jim Parsons, who married his partner Todd Spiewak in 2017, was 2018's highest paid TV actor, while this year Andrew Scott was universally lusted over as a heterosexual heartthrob in Fleabag, despite having come out publicly back in 2013.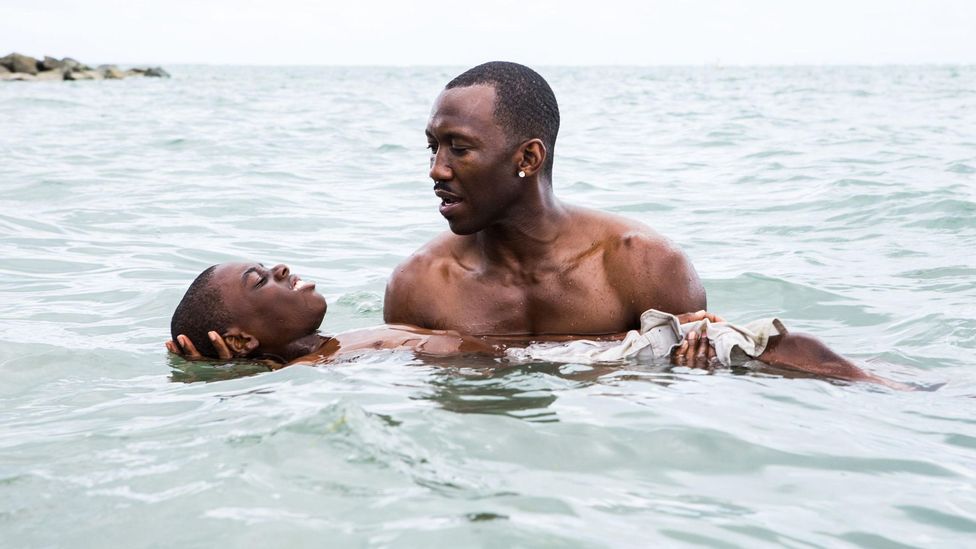 Oscar-winner Moonlight shone a light on black queer love unlike any mainstream film before (Credit: Alamy)
Film is lagging behind
When it comes to the big screen, a more complex – or depressing – picture emerges. GLAAD's 2019 Studio Responsibility Index found that LGBTQ representation in major studio movies was up 5% in 2018 from the year before, while for the first time there were an equal number of films featuring gay and lesbian characters. Over the last decade LGBTQ+-centred films such as Dallas Buyers Club, God's Own Country, Carol and A Single Man have won critical acclaim. Moonlight, directed by Barry Jenkins, pulled off a shock victory over La La Land for the 2018 best picture Oscar with its beautiful depiction of black queer love and adolescent sexuality. Matthew Todd, leading LGBTQ+ commentator and author of Straight Jacket: How to Be Gay and Happy, says that the film was game-changing: "It really showed the toxic effect of cultural shame and homophobia on gay men's lives. Giving the lives of black gay men an unavoidable space in culture was transformative."
But it's still rare for these films to star LGBTQ+ actors, which has made queer audiences uneasy. An openly gay man has never won the best actor Oscar, but at the 2019 awards, three out of four acting awards went to heterosexual actors (Rami Malek, Olivia Colman and Mahershala Ali) for playing LGBTQ+ roles. The 2017 arthouse hit Call Me by Your Name – based on a 2007 novel by André Aciman and starring heterosexual actors Timothée Chalamet and Armie Hammer as lovers – divided audiences for what some called its "sanitised" queerness. The 2018 Freddie Mercury biopic Bohemian Rhapsody was accused of erasing the singer's sexuality for the sake of being palatable to a wider audience.
I very much doubt Eddie Redmayne would be cast in the Danish Girl if it were made today – Amelia Abraham
There has also been a backlash against cisgender actors playing trans characters. Eddie Redmayne's portrayal of artist Lili Elbe in 2015 Oscar contender The Danish Girl provoked complaints, as did Scarlett Johansson's casting as a trans man in Rupert Sanders's proposed crime biopic Rub & Tug last year. Johansson subsequently stepped down from the role. In this area of casting, at least, Abraham says that cinema is improving, albeit slowly. "I very much doubt Eddie Redmayne would be cast in the Danish Girl if it were made today."
Queer cinema also seems to have a disproportionate focus on suffering and death – known by some as the 'Bury Your Gays' trope. In 2013 James Rawson referred to the high mortality rate of gay characters in film as the "Sudden Gay Death Syndrome". In 2018, Benjamin Lee wrote that LGBTQ+ cinema needs more "happy endings".  "As a juror for a gay film festival, I've been reminded of the bleakness that has come to typify LGBTQ+ cinema," he said. "Whether torn apart by death, homophobia or the dissolution of a relationship, the common thread was that LGBT characters were being torn apart by something."
Just as in television, LGBTQ+ cinema is most powerful when queer creators are in the driving seat. Take the 2017 French drama 120 Beats per Minute, which followed the Aids crisis in the 1990s and won near-universal acclaim and four awards at the Cannes film festival. Robin Campillo and co-screenwriter Philippe Mangeot drew on their personal experiences with campaign group ACT UP in developing the story. Or another 2017 film, Battle of the Sexes, made in collaboration with the tennis legend Billie Jean King, that followed the story of the star's victory against male chauvinist Bobby Riggs as she came to terms with her homosexuality. And then there was 2019's Rocketman, a film based on the life of Elton John, which he and his husband David Furnish had reportedly tried to bring to screen for two decades. Produced by Furnish, the film escaped the 'queer erasure' criticism that had befallen Bohemian Rhapsody.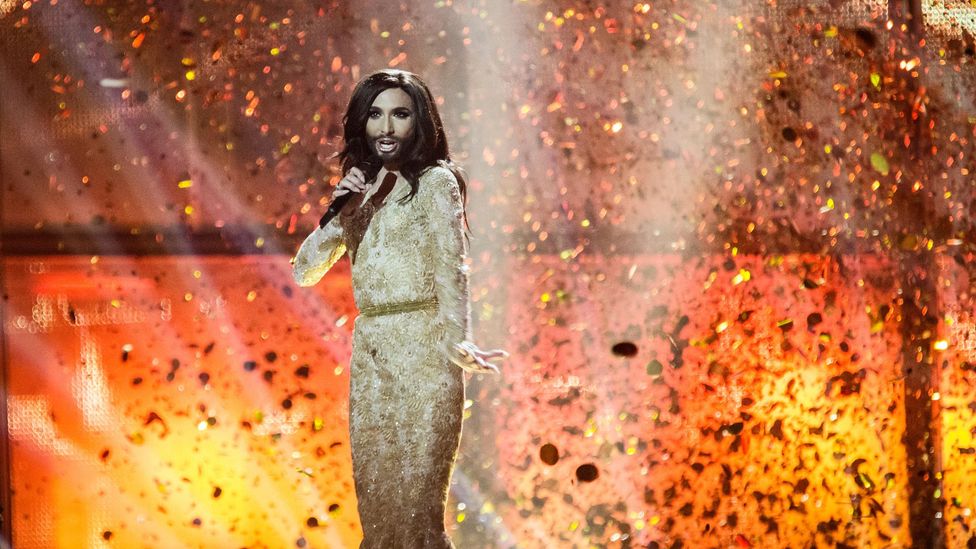 Conchita Wurst's Eurovision win in 2014 made it queerer than it ever had been before (Credit: Alamy)
Queering the mainstream?
There's been a long-standing tension between queer subcultures and 'the mainstream', which is often viewed as a force of depoliticisation and heteronormativity. But there is certainly something quietly radical about queer stories being told in these spaces. Viewers of all ages and identities have fallen in love with the 'Fab 5' on Netflix's reboot of the reality self-improvement show Queer Eye. Meanwhile the 2018 film Love, Simon was boundary-breaking for the fact that it was a completely normal (and even slightly boring) high school rom-com that just so happened to explore same-sex love. Todd agrees that its very conventionality was, in fact, an asset: "I saw Love Simon twice, and it was a very emotional experience for audiences young and old who hadn't seen that kind of film with a gay protagonist before."
Soaps have also played a major role in normalising LGBTQ+ people. As Todd notes: "formats which penetrate into the mainstream and are seen by suburban families and 'regular people' across the country, are really vital." Reality TV has had a similar impact. From Kardashian family member Caitlyn Jenner and Bravo's Andy Cohen to gay contestants on the likes of The Voice, Dancing with the Stars, The Great British Bake Off, and Conchita Wurst making Eurovision more jubilantly queer than it ever was before, it's now common to see LGBTQ+ people on our screens in a variety of formats. Similarly, the widespread popularity of new explicitly queer theatre shows like The Inheritance and Everybody's Talking About Jamie, as well as the sell-out success of the British National Theatre's revival of Angels in America both in London and New York, indicates that there's a definite mainstream appetite for queer stories.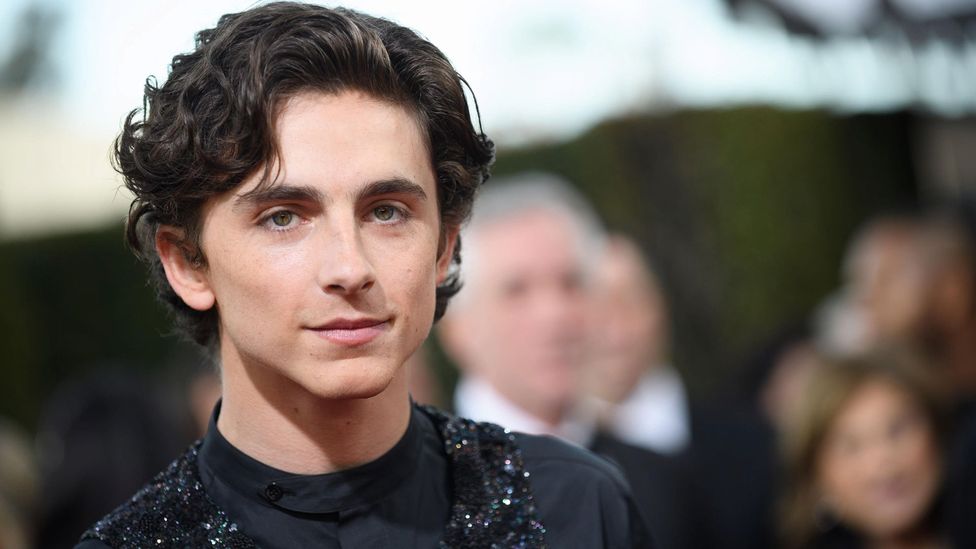 Straight stars like Timothée Chalamet might be happy to play queer roles – but that shows up how their LGBTQ+ peers are denied similar opportunities (Credit: Alamy)
But it's an unavoidable truth that the rise in cultural representation in the US and UK is also at odds with the lived experience of many LGBTQ+ people. The last 10 years might have brought with them new legislative freedoms – but these have been met with a backlash, including a shocking rise in hate crime on both sides of the Atlantic. Abraham says that, despite culture's recent embrace of LGBTQ+ stories, she worries about the disconnect between the screen and the street. "Would people feel comfortable with things like seeing a trans person on the street or same-sex affection in a pub, as opposed to from the comfort of their living room?" she says. "For all the progress we've seen in terms of representation, we still have quite a long way to go in terms of acceptance."
Over the last decade, representation of the LGBTQ+ community in popular culture has increased exponentially. But from music to film, often it is straight people who are reaping the rewards of queerness becoming more mainstream. The New York Times' 2018 feature declaring that we've entered the "age of the twink" (a term for young, skinny, white men, borrowed from the gay lexicon) was used to explain the meteoric rise of actors like Timothée Chalamet. But it seems unfair that Chalamet can stand on the red carpet wearing a harness – a garment with roots in gay BDSM culture – and be Oscar-nominated for playing gay roles, while queer actors are denied similar opportunities. Similarly, something feels amiss when Taylor Swift can break streaming records with songs like You Need To Calm Down – with a music video featuring a 'squad' of LGBTQ+ pals – while queer artists struggle to forge commercially viable careers.
As capitalism tightens its grip on queer stories, we should pay close attention to the type of LGBTQ+ stories that are becoming marketable – and also who is benefitting from the way that these stories are being told. While culture might appear to be embracing LGBTQ+ stories, if it fails to embrace LGBTQ+ creators too, then this decade's queer awakening might end up being 'just a phase'.
Source: BBC