by Arfa Javaid: This article sheds light on some of the greatest yogis of all time whose teachings have led to the spiritual evolution of humanity…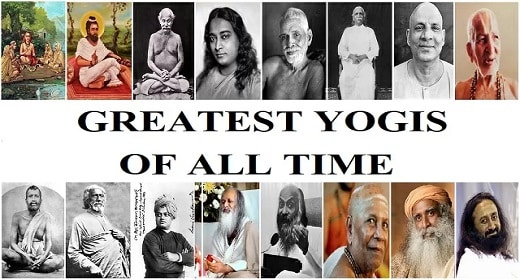 By and large, Yogis are people who are either sannyasin or practitioner of Yoga, living an austere life. The feminine form of Yogi is Yogini. A great yogi/yogini inspires people through the way they live and embody the path of yoga. 
Ahead of World Yoga Day 2021, we have shed light on some of the greatest yogis of all time whose teachings have led to the spiritual evolution of humanity.
1- Adi Shankaracharya (788 AD)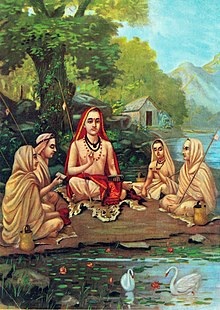 Adi Shankaracharya travelled with other thinkers and philosophers of his time to propagate his philosophy through discourses and debates. He founded four mathas that helped him in the revival and spread of Advaita Vedanta. He asserted that Atman (soul, self) exists in Hinduism, while there is no soul, no self in Buddhism. He is believed to be the organiser of the Dashanami monastic order and unified the Shanmata tradition of worship. He is regarded as the Jagadguru, a title used in Sanatana Dharma meaning the Guru of the Universe.
2- Abhinavagupta (c. 950-1016 AD)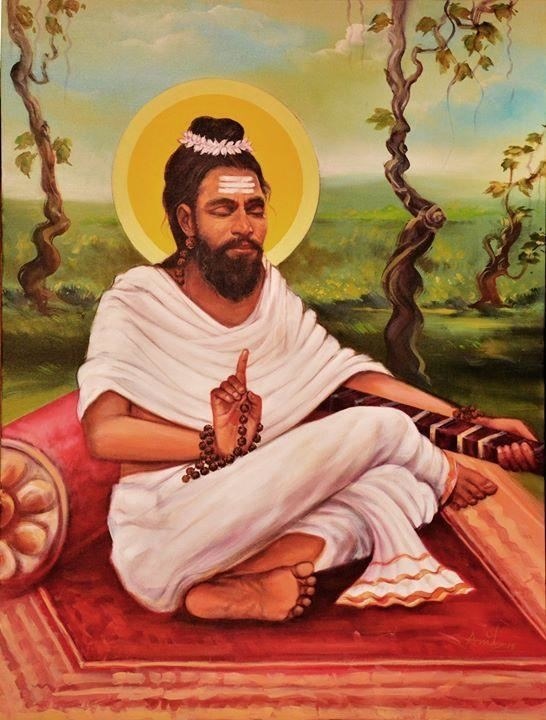 Author of Tantrāloka, Abhinavagupta was a multi-talented mystic and philosopher who left strong influences on the Indian culture. He studied all the schools of philosophy and arts of his time. He is popular for his contributions to Kashmiri Shaivism.
3- Lahiri Mahasaya (1828-1895)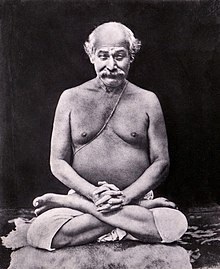 Lahiri Mahasaya brought Kriya Yoga back to life. Unlike other yogis, he didn't denounce the material world in search of the ultimate self-realization rather achieved it being a worldly man. He was a householder and had a job as an accountant. He also accepted social outcasts and people of other faiths as his students, despite being a high-caste Brahmin hailing from an orthodox Hindu society.
4- Sri Ramakrishna Paramahamsa (1836-1886)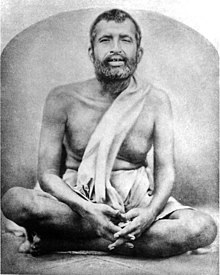 Sri Ramakrishna Paramahamsa was a legendary mystic and bhakti yogi who experienced spiritual ecstasies from a young age. He was influenced by several religious traditions and his teachings were focused on God-realisation as the supreme aim of all human life. He was a priest at the Dakshineshwar Kali Temple and gained widespread acknowledgement due to his mystical temperament and ecstasies. He is regarded as Paramahamsa, a title given to Hindu spiritual teachers who have become enlightened.
5- Swami Sri Yukteswar Giri (1855-1936)
Disciple of Lahiri Mahasaya and Guru of Paramahansa Yogananda, Yukteswar Giri was a progressive-minded figure in the 19th-century. He regularly invited people from all social backgrounds to his ashrams to exchange ideas on a wide range of topics. He attained maha samadhi (an act of consciously and intentionally leaving one's body at the moment of death) at Karar Ashram, Puri, India on 9 March 1936.
6- Sri Aurobindo (1862-1950)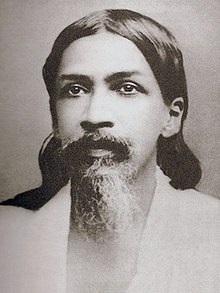 Sri Aurobindo was a poet and journalist who was active during the Indian Independence Movement. He faced charges of treason for the Alipore Conspiracy. During his stay in prison, he experienced mystic and spiritual ecstasies which led him to leave politics for spiritual work. He developed integral Yoga and believed that a divine and liberated life is possible on earth.
7- Swami Vivekananda (1863-1902)
Chief disciple of Sri Ramakrishna Paramahamsa, Swami Vivekananda introduced the Indian philosophies of Vedanta and Yoga to the western world and raised interfaith awareness. He founded the Ramakrishna Math and the Ramakrishna Mission. His speech at the Parliament of the World's Religions in Chicago in 1893 began with the words 'Sisters and brothers of America' and brought official acknowledgement to Hinduism as one of the major world religions. His birthday is celebrated as National Youth Day.
8- Ramana Maharshi (1879-1950)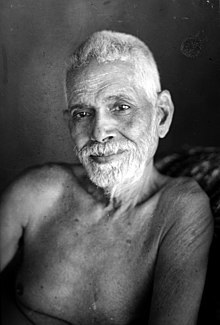 Raman Maharshi was Jivanmukta (liberated while alive) and 63 Nayanmars were aroused in him. A death experience at the age of 16 made him aware of his divine self. He is best known for his 'Who am I?' method of meditation and recommended self-enquiry to eradicate ignorance and abide in self-awareness. As per his teachings, our true self is sat-chit-ananda, meaning truth-consciousness-bliss. He became widely popular in the west and recognised as an enlightened being.
9- Swami Kuvalayananda (1883-1966)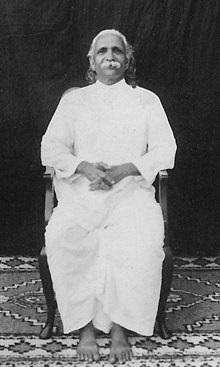 Spiritually inclined, idealistic, and a strict rationalist, Swami Kuvalayananda was a researcher and educator who pioneered the scientific foundations of yoga through the first scientific journal on Yoga, Yoga Mimamsa (1924).
10- Swami Sivananda Saraswati (1887-1963)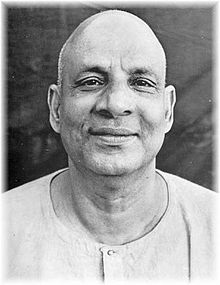 Before taking up monasticism, Swami Sivananda Saraswati studied medicine and served as a physician. Being a proponent of Yoga and Vedanta, he founded  Divine Life Society (DLS) in 1936 and Yoga-Vedanta Forest Academy in 1948. He authored over 200 books on Yoga, Vedanta and other subjects.
11- Tirumalai Krishnamacharya (1888-1989)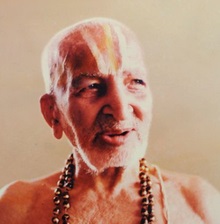 Father of Modern Yoga, Tirumalai Krishnamacharya, revived Hatha Yoga and is best known for developing Vinyasa Krama Yogic style. He emphasised on "teach what is appropriate for an individual" principle. He is widely known for restoring the health and well-being of individuals through both ayurvedic and yogic traditions.
12- Paramahansa Yogananda (1893-1952)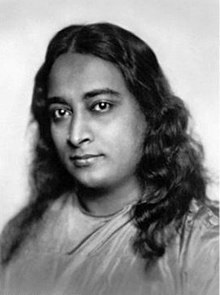 Chief disciple of Swami Sri Yukteswar Giri, Paramahansa Yogananda introduced millions to the teachings of meditation and Kriya Yoga. He also bridged the gap between the Eastern and Western religions. He is also known as the Father of Yoga in the West due to his influence in the American Yoga Movement, especially the Yoga culture of Los Angeles. He believed in the "plain living and high thinking" principle. His book, Autobiography of a Yogi (1946), changed the lives of millions globally.
13- K. Pattabhi Jois (1915-2009)
K. Pattabhi Jois popularised the vinyasa yogic style known as Ashtanga Yoga. He got a lot of eminent personalities such as Madonna and Gwyneth Paltrow in Yoga. He established the Ashtanga Yoga Research Institute and was amongst those who played an instrumental role in establishing modern yoga as an exercise in the 20th century.
14- Maharishi Mahesh Yogi (1918-2008)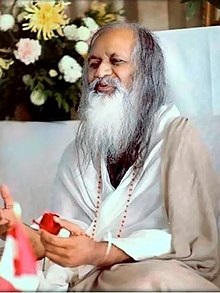 Maharishi Mahesh Yogi developed the Transcendental Meditation technique and was referred to as 'His Holiness' by his devotees. He earned the title of 'Giggling Guru' as he mostly laughed in TV interviews. He became a guru to the Beatles, the Beach Boys and other celebrities. In 2008, after announcing his retirement from all administrative activities, he went into silence until his death three weeks later.
15- B. K. S. Iyengar (1918-2014)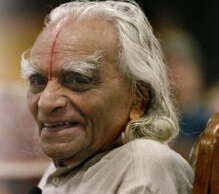 Disciple of Tirumalai Krishnamacharya, B. K. S. Iyengar developed Iyengar Yoga, the style of yoga as exercise. He authored several books on Yoga and philosophy. At the age of 95, he could do a headstand for 30 minutes. He was the recipient of Padma Shri (1991), Padma Bhushan (2002), Padma Vibhushan (2014).
16- Bhagwan Shree Rajneesh or Osho (1931-1990)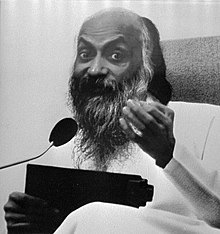 Bhagwan Shree Rajneesh, widely known as Osho, emphasised the importance of meditation, mindfulness, love, celebration, courage, creativity, and humour. His openness with regards to human sexuality brought him a lot of criticism and the title of 'Sex Guru'. To top it, some of his followers committed serious crimes in the 1980s that resulted in his deportation. He was denied entry from 21 countries and returned to India. He revived the Pune Ashram where he died in 1990. His ashram is now known as OSHO International Meditation Resort. His teachings continue to inspire many and have had an impact on western new age thought.
17- Sadhguru (1957)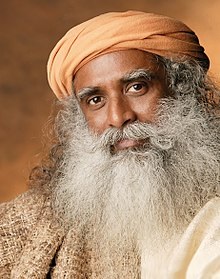 Jagdish Vasudev, widely known as Sadhguru established the Isha Foundation, authored several books, and articulated at several important international meetings such as the UN's Millennium World Peace Summit, the British parliament's House of Lords, the Massachusetts Institute of Technology, and the International Institute for Management Development. He received Padma Vibhushan (2017) for his contributions to social welfare.
18- Sri Sri Ravi Shankar (1956)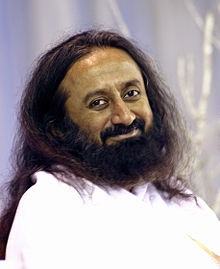 Ravi Shankar, often referred to as Sri Sri (honorific title), believes that the spiritual bond an individual shares as part of the human family is more prominent than nationality, gender, religion, profession, or other identities that separate him. He aims at creating a world free of stress and violence. According to him,  "Truth is spherical rather than linear; so it has to be contradictory." He is the founder of the Art of Living Foundation and was previously associated with Transcendental Meditation (TM). He is the recipient of Padma Vibhushan (2016).