by Steven Petrow: I'm not going to tell you (yet) who said this in a concession speech late Tuesday because I want you to ask yourself a question: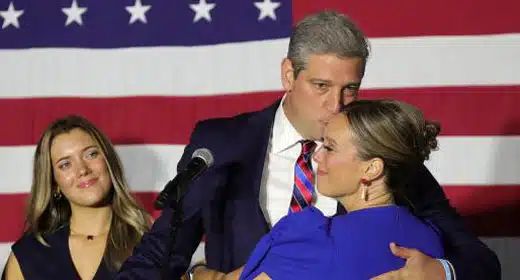 Isn't this what losing is meant to sound like?
"We have too much hate. We have too much anger. There's way too much fear. There's way too much division. And that we need more love. We need more compassion. We need more concern for each other. It's important things. We need forgiveness. We need grace. We need reconciliation. We do have to leave the age of stupidity behind us. And I have a privilege right now … to concede this race … because the way this country operates is that, when you lose an election, you concede and you respect the will of the people."
I have a hunch most of us answered my question with a "yes," regardless of our party affiliation. Now, I'll tell you that the speech came from Democratic congressman Tim Ryan, speaking soon after – as in moments – the networks called his tight race for Ohio Senate against Republican challenger J.D. Vance.
Would you have answered differently if you knew the speaker or his party?
'When you lose, you concede'
I grew up being told how you lose is much more important than how you win. My parents impressed upon me that this included games like Monopoly, high school swim meets and my run for student body president in junior high where I lost big time. My 16-year-old ego was bruised after my "stinging" electoral loss, but that didn't matter to my dad, who told me, "When you lose, you concede." (With the corollary, "When you win, be gracious.")
Doesn't that seem like common sense? Or just the right thing to do? Or, how democracy must work to survive.
But in this post-2020 era of election deniers inspired by former President Donald Trump, concession speeches like Ryan's feel rare and newsworthy. Although there's no constitutional or legal requirement to concede, it has become tradition. All losing presidential candidates since 1896 have done so – until Trump.