By Caitlin Morton: Looking for the beauty of Yosemite and Yellowstone without the crowds? These under-the-radar American parks deserve a spot on your bucket list…
Looking for the beauty of Yosemite and Yellowstone without the crowds? These under-the-radar American parks deserve a spot on your bucket list.
1. North Cascades National Park, Washington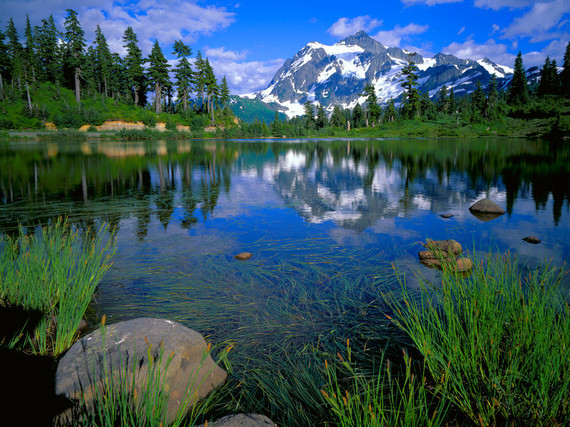 © Terry Donnelly / Alamy
If you want to see glaciers and temperate rainforests in one place, look no further than Washington's North Cascades National Park. Known for its variety of ecosystems and wildlife, the park is one of the least-visited in the entire country, no doubt due to its rugged terrain and difficult hiking trails. Those up to the task, however, will get the rare experience of spotting bald eagles and hearing the numerous waterfalls that give the park its name.
2. Dry Tortugas National Park, Florida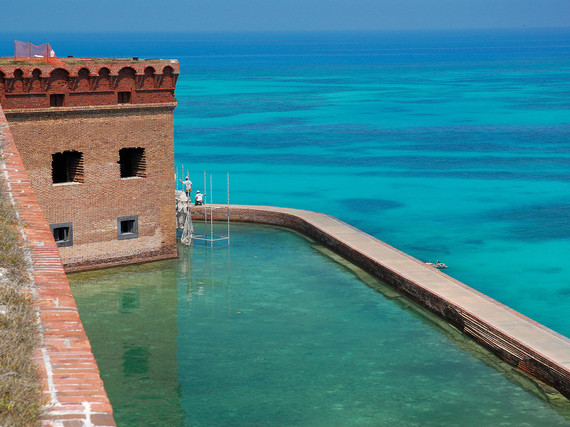 © Ricardo Arnaldo / Alamy
Located on the southwestern tip of the Florida Keys, Dry Tortugas National Park is actually closer to Cuba than the mainland and is only accessible by boat or plane. And once you make it to the site, you're pretty much on your own–the park doesn't provide any facilities for camping or recreational activities. But if you're willing to prepare, you can more than enjoy the views and history of the island and famous Fort Jefferson, whose military moat resembles an infinity pool at a luxury hotel.
3. Wrangell-St. Elias National Park and Preserve, Alaska

© age fotostock / Alamy
Although it's the largest park in the National Park Service at 13 million+ acres, Wrangell-St. Elias only averages around 65,000 visitors per year (compare that to Yosemite's nearly 4 million visitors). With only two gravel roads, it's a perfectly remote spot for adventurers interested in backpacking, hiking, and river rafting.
4. National Park of American Samoa

© Robert Harding World Imagery / Alamy
To say that visiting the National Park of American Samoa requires some effort would be an understatement–you must pass through immigration and customs to enter, camping is prohibited, and there are no restaurants located on the outer islands. However, the tropical landscapes and rich Samoan culture are worth the hassle. For a truly immersive experience, consider signing up for the park's homestay program to room with locals and learn their unique customs.
5. Great Sand Dunes National Park, Colorado

© Aurora Photos / Alamy
Beautifully set against the Rocky Mountains, the Great Sand Dunes of Colorado (the largest such dunes in North America) are like something from another planet. It takes hours to climb to the top of the dunes from the parking lot, but the feeling of standing alone thousands of feet in the air is well worth the trek. After taking in the vistas, descend by foot or by sled/sandboard and cool off in the Medano Creek at the bottom of the peaks.
6. Lassen Volcanic National Park, California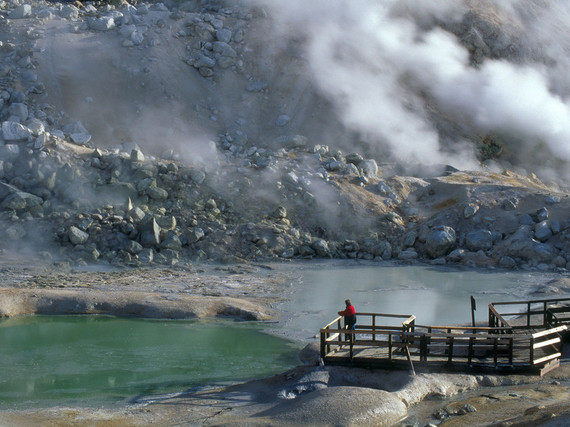 © Thomas Hallstein / Alamy
While millions of tourists flock to Yosemite and Death Valley, enjoy a more secluded experience at Lassen Volcanic National Park, one of California's least-visited parks. As the name suggests, the site is home to active volcanoes and hot springs–you can visit them year-round, 24 hours a day. The park also features over 150 miles of hiking trails and eight campgrounds, making it an ideal location for families and experienced explorers alike.
7. Congaree National Park, South Carolina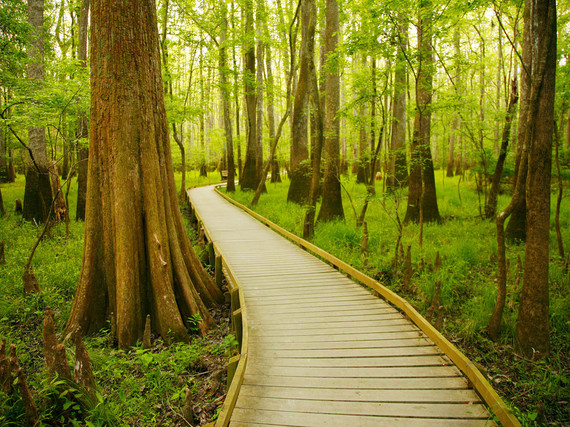 © Zach Holmes / Alamy
South Carolina's Congaree National Park is an ideal destination for nature- and adventure-lovers alike. Home to one of the tallest deciduous forest canopies on earth, the park offers first-rate bird watching and wilderness tours, plus kayaking, canoeing, and camping. The masses of Spanish moss make for gorgeous photo ops as well.
8. Virgin Islands National Park, St. John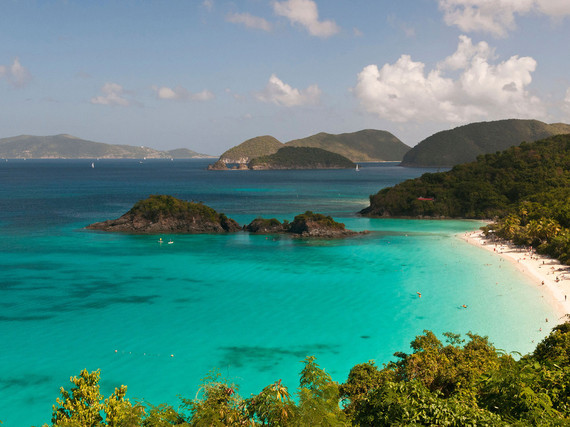 © Danita Delimont / Alamy
While most of America's national parks are more about adventure than relaxation, the Virgin Islands National Park offers equal amounts of both. Whether you want to hike or lounge on the beach, windsurf or leisurely snorkel, the island's accommodations have you covered. And if you're not in the mood for camping, the park even offers a luxury resort with fine dining options, tennis, and spa packages.
9. Great Basin National Park, Nevada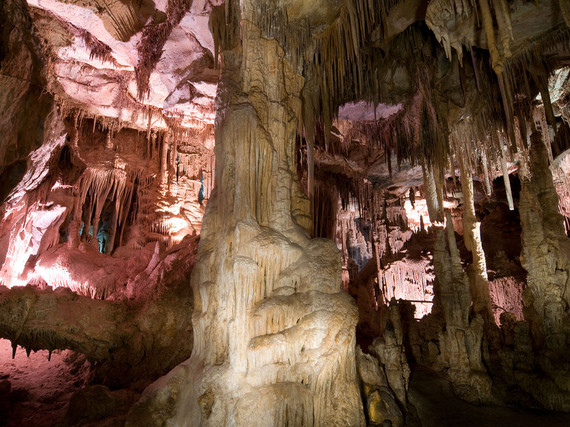 © Aurora Photos / Alamy
Great Basin is Nevada's only national park, providing visitors with some of the state's most beautiful sites–both above and below the surface. It's an offbeat, adventurous destination for skiing and snowshoeing during the winter, but the warmer months are slightly more popular. Aside from the dozens of outdoor activities (including fishing, camping, and backpacking), the guided tours of the Lehman Caves are perhaps the park's main draw.
10. Isle Royale National Park, Michigan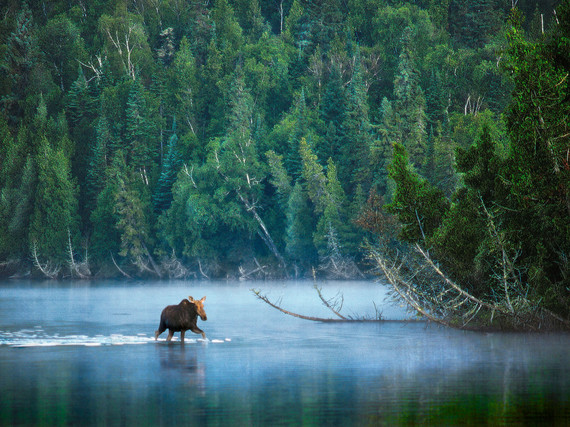 © Jim Brandenburg/Minden Pictures/Corbis
Yellowstone receives more visitors per day than Isle Royale gets in an entire year, but don't overlook the beauty and activities of this Michigan national park. Although it's consistently chilly and foggy, Isle Royale offers some of the most pristine views you'll get of Lake Superior. If you're willing to brave the cold, you can even take a scuba diving trip to the lake's many shipwreck sites.
Source: The Huffington Post