By Carolyn Gregoire:  In the past decade, yoga studios and juice cleanse services have become as ubiquitous in Hollywood as red carpets and Christian Louboutins. As one A-list celebrity after the other is jumping on the health and wellness bandwagon,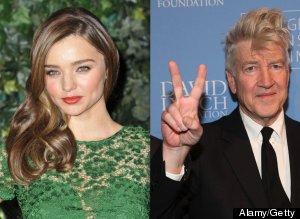 a handful are taking it a step further, speaking out on the importance of eating organic and the wonders of Transcendental Meditation, as well as sharing tips on living a sustainable, healthful lifestyle.
Click through the slideshow below for 10 celebrity health evangelists who are leading the wellness revolution, spreading their ideas on leading healthier, less stressful lives to their millions of fans and followers — they may even inspire you to start a personal wellness movement of your own.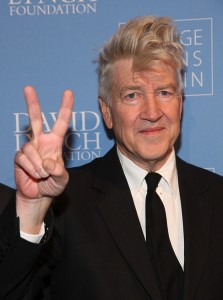 David Lynch
Lynch is a Transcendental Meditation guru and founder of the David Lynch Foundation for Consciousness-Based Education and World Peace, an organization that aims to spread stress-reducing techniques to at-risk populations. The award-winning writer, producer and director has become one of the most outspoken meditation practitioners in Hollywood. Lynch claims that meditation has helped him with stress relief and boosted his creativity, and that he wants to share this gift with others.
"Mother Nature is very, very happy when people stop suffering and move things forward in a beautiful way," Lynch told the New York Times in a recent profile. "That makes me feel good. I'm just the messenger. I'm just telling them what Maharishi [his guru] told me."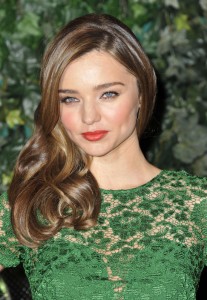 Miranda Kerr
Supermodel and Victoria's Secret angel Miranda Kerr is vocal about living a healthy, natural lifestyle. The new mom gave birth naturally, launched an organic skincare line, and studied to become a certified health practitioner. She's also spoken out about her spirituality and being a yoga enthusiast for more than 10 years.
"I love reading and find myself always searching for new information on health, wellness and spirituality. I am a big believer in health in all areas: mind, body and spirit," Kerr recently told Mindbodygreen. "I'm excited by how fast the wellness industry is growing and am proud to be a part of the industry."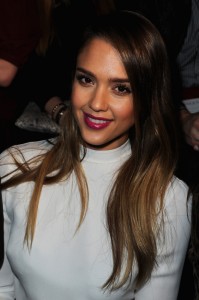 Jessica Alba
With the recent launch of her new book, "The Honest Life," Jessica Alba cemented her status as a wellness guru and eco-activist. Her book and business, The Honest Company, are inspired by her struggle as a mother to use safe, natural products in her home. The book shares Alba's tips on healthy living and finding eco-friendly, non-toxic home products. Alba even went to Capitol Hill to advocate for the Safe Chemicals Act.
"If you have toxic chemicals in your dish soap, laundry detergent, lotion, mattress and food, they get into your system and add up," Alba told Self Magazine in a 2012 interview. "My philosophy is that if we can try to eliminate all those little bits along the way, everyone will have a better shot. I want people to know that they have the power to make different choices for themselves and for their family. That could save lives."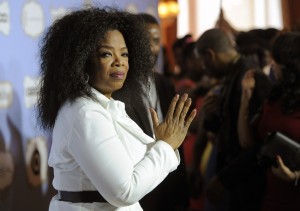 Oprah Winfrey
Media mogul
Oprah Winfrey
has built her personal brand around self-empowerment and wellness. She's encouraged her millions of followers to seek health and spirituality, and more fundamentally, to always live their best lives. Just this week, Oprah began her 21-day meditation challenge with Deepak Chopra.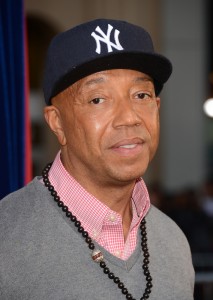 Russell Simmons
For more than a decade, hip-hop mogul Russell Simmons has been a yoga and meditation enthusiast, and has also followed a vegan diet. In addition to launching his own yoga clothing line, Simmons has blogged about the benefits of meditation and shared inspiring stories of how he found his own peace.
"The idea that you have everything you need has got to be the most profound and important revelation," Simmons says in a video interview with AOL. "Giving is the basis of getting, and this idea of operating from a place of love, or place of abundance, is a very attractive idea."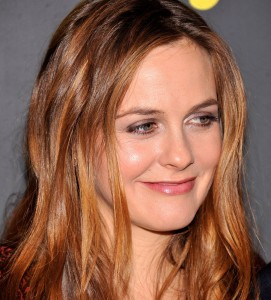 Alicia Silverstone
In 2009, "Clueless" star Alicia Silverstone (now 30), published a cookbook entitled the "The Kind Diet" with vegan recipes and plant-based diet tips. Since then, her kind philosophy has spread to a popular lifestyle website, 
The Kind Life
, which offers tips on eco-beauty and fashion, living sustainably and eating healthfully. In SIlverstone's words, her project is
 about
 "living your healthiest and happiest life to the fullest, while taking care of mama Earth at the same time!"
Richard Gere
Richard Gere has long been a proponent of meditation and yoga, and a Buddhist. He has been a devoted follower of the Dalai Lama, an activist for Tibetan freedom, and the narrator for an award-winning documentary about the life of the Buddha.
"I think it is impossible not to be affected on every possible level of your existence," Gere said of his relationship with the Dalai Lama, in an interview on Indian television. "Your mind and heart are totally transformed."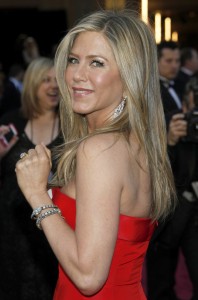 Jennifer Aniston
Jennifer Aniston is a long-time yoga practitioner — she's appeared in a Yogalosophy DVD and evengiven Oprah a yoga mat — and she's one of the most famous devotees of TM. The 43-year-old actress has said of her yoga routine, "If I don't do it then my spirit sort of goes."
She is also producing and starring in "Counterclockwise," a film about the life and work of Harvard psychology professor and mindfulness pioneer Dr. Ellen Langer. The film is still in development.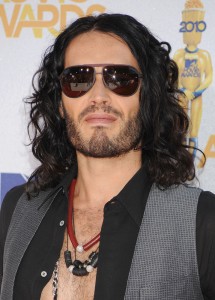 Russell Brand
British actor and comedian Russell Brand is open about his spirituality, which became a more significant part of his life after his breakup with singer Katy Perry. The star, who frequently practices yoga and meditation, even introduced the Dalai Lama last year at Manchester's MEN Arena. Like many other Hollywood TM devotees, Brand works with guru David Lynch.
"I meditate often," Brand told the Ministry of Gossip. "It connects you to a source of energy that's more powerful than the material world in which we primarily dwell. It helps you relax and unwind."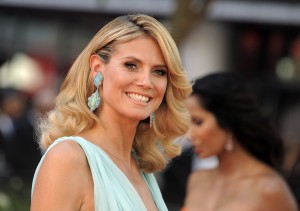 Heidi Klum
Heidi Klum blogs about all aspects of fitness, nutrition and wellness on her AOL site, including her love of yoga.
Klum writes of practicing yoga with friend Russell Simmons: "I learned that even though you aren't always as good as the other people at the poses or you don't look as elegant or can't stretch as far, you just do what you can! It's all about where YOU are in the moment. You don't do this for others or what they may think of you, you do it for you!"