For too many centuries and up to the present moment, women have been like footnotes in history books that no one bothered to read…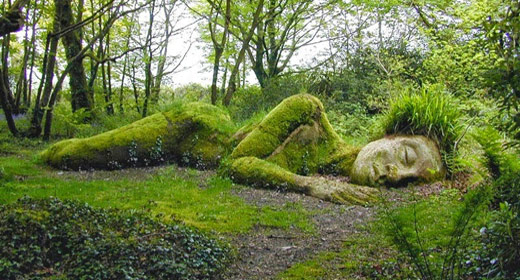 Confined to a secondary role, they have been cast aside to serve the needs of society and men. In the present era circumstances have changed as there seems to be a gradual movement towards equality; but we are not there yet.
We are still far from reaching the necessary level which would guarantee the balance beneficial to all in ways the human mind cannot yet conceive. Men still occupy the majority of senior positions in all public administrations, private business and corporations.
Even when a woman holds a professional position equal to a male colleague, the inequality still reflects in lowersalaries, for reasons beyond comprehension and which clearly points out at a covert discrimination fuelled by the historical inertia propelled by the archaic beliefs and rules of a patriarchal society that no longer provides for the real needs of humanity.
These beliefs created by and for the convenience of patriarchal society continue deeply ingrained in the collective psyche and affects everyone. The most blatant representation of this effect is the gratuitous violence against womenand the rape culture that is suppressing the wonderful qualities of women generation after generation after generation.
It is not the case that more rapes are committed in present time, but that women and an increasing part of society had enough of this systematic and endemic form of oppression. There are more cases reported due to a simple fact; women have a stronger voice and they're no longer alone.
There is a increasing number of men that will no longer stand for it either. I happen to be one of them. The role of the administration in this social plague is shameful and deceitful. No government or administration has established a viable plan which even begins to touch the surface of the problem.
Worse than that, there are no signs that they have any intention either. The role of the media does not fall short of shame, as it only serves as a distracting tool broadcasting the tragedies that the same neglectful administrations are causing throughout the world.
For as long as men have control of the administration from their Ivory Towers, this problem will continue to be a shame to men and society as a whole. The fact is: the current state of the world is not working neither for men, nor women.
But not everything is doom and gloom. There is hope. One way to change the world is to tackle the problems that we have here and now. Instead of doing this, we are creating more. What we do today can change the world forever. It is our actions what will transform the world into a place in which we can all live together and not against each other.
As a woman there are two factors that you need to consider in order to transform and project your true self to the world, as these are the most significant and have more influence that you would imagine in who you are today.
First, there is an obstacle which is going to prove difficult to overcome, but not impossible. The fact is that the treatment that women have received for centuries has left a legacy in energetic terms.
Every action that has been taken in the past to coerce freedom is still here. This energy works as an invisible chain which stops you from expanding. It is an energy emerged from limiting actions and it continues to be restrictive today and now.
Unknowingly you are holding prisoner a wild woman within that when found and liberated will show you who you really are. The wild woman is not one that destroys, even though she is a powerful warrior and she would not tolerate such imposed barriers. She is a warrior of love.
Love is all that is needed to bring down traditions that go against humanity. There is a wonderful scope to expand in front of you. Remember this and believe in it. This world is going to change and women are going to play and already playing an essential role in this transformation.
In case you didn't know; you are woman, Muse, Thinking Muse and Goddess. Do you still wonder why unconscious men fear you? You are incredibly powerful and when you begin to show your true self to the world with love, fear will subside.
The second factor plays in your favour and it is your greatest ally. Having played a secondary role throughout history has also given you centuries of empowering energy which is raised from love. Love is the most powerful source there is and can heal all.
From the beginning, the participation of women in society has been crucial in order to perpetuate the continuance of human life. This is obvious information we all know, although one which significance I believe escapes the awareness of the collective.
Giving birth to a child is something no man will ever understand, as it is physically impossible to experience. What we experience we don't know, and what we don't know we fear.
A woman is a Goddess of Life, a creator. In essence women are more caring, loving and nurturing. It has been centuries of nurturing not only humanity, but the soul. Women are much more in touch with the soul because from the beginning of existence you have been in touch with your feelings and emotions absorbing the pain and suffering of humanity in silence.
And it is through feeling that we heal. Do continue feeling and continue crying. Do not allow anyone, especially men, to make you believe that you are hysterical or mad when you do. You are a woman and you feel in ways most men cannot understand.
Feelings and tears are healing. If the whole of humanity began to cry at the same time today so as to feel the collective pain and suffering, the world would heal from all its misery.
There is magic to the invisibility in the actions of women; those actions that are taken for granted and which provide day after day for numerous things which seem to be planted there for the use others. Mothers are the best example.
You nurture, love, care, create and provide. We only notice when such things are no longer there. The signs that women are more in touch with the soul are fairly obvious. Women are more spontaneous, ready to sing and dance in public more often than men.
You are more vibrant and colorful. It shows in women's choice of clothing and personal items. Anyone who has been observant in public might have seen this scene. A couple are in a shop looking for items to decorate their new home.
The woman sees an object that speaks to her soul and in most cases the man's response is: this is too expensive or it's not practical or I can make that.
A woman is looking for the soul in all objects, to bring colour and rhythm to the house, while a man is still building a fort or a shed in which everything is practical and cost-effective. Balance is the key. This world lacks colour, as it lacks soul. And here is where women are crucial, but so are men.
It is time for women to organise, create groups and cooperatives, foundations and gather in a collective and creative effort. The soul allows for a creativity that has not yet exploded in the world. It is also time for women to begin to support and empower each other in both, common and personal endeavours.
This is a process that takes time and patience. What it cannot continue is that women prey on other women because of personal differences due to beliefs. I see multiple examples of this every day. The question 'To be or not to be'  has now changed to 'cleavage or no cleavage', and it is painful to see.
If we don't respect others, we will never have their respect. What we give we receive. Everyone wants to love and be loved. Let's allow it and let's do it together. If you on the other hand are more the individualistic type and have a project which you believe you can do alone, do so. There are no rules when it comes to creativity and how we proceed.
What matters is that you use your creativity, imagination. Be persistent, be flexible and do not be discouraged. Success takes time and often sacrifices. Begin now. Join a group already established or create one.
So far we have two energies which influence you. The one which can transform the world is the energy that speaks to the soul and from the soul. It is not a matter of fighting the restrictive energy, but to use and expand the creativity of your true expression.
By giving more attention to such energy with your actions you will be contributing to its expansion. The equation is simple, as the creative soul occupies more of the spectrum of life it causes the other energy to recede until it disappears.
This is a daily task; it is a long journey and even though it is a collective effort, your actions, no matter how small they appear to be are important, as this also contributes to your personal transformation and your way to freedom.
No one is going to do the work for you or for me. This is work we have to do ourselves. It is possible. Everything is possible.
I am sitting while I write at Southsea Coffee co. in Portsmouth. There are two 'waitresses' dancing, talking to each other as they work. There are two more members of the staff. It is not clear whether they're working or not. A third one come and sits at one of the tables after greeting everyone.
There's a smile in all of them which goes deeper than their faces. To call them waitresses would be an understatement. We are not job descriptions. To consider the people who regularly come here as customers would be another understatement too. It is a place in which souls gather to enjoy the company of others, as if we all had a prearranged agreement to meet and it is a beautiful synergy to see.
In this case the soul of the owners is expressed through a physical establishment, making a strong, uncompromising statement to the world. It is a collective effort. And this is home. Home is not the physical place in which I was born. Home is the true essence of each individual, that part of us which we fear to express openly as we somehow believe someone else will come to harm it.
The soul cannot be destroyed and it is always intact. As an individual we can get completely detached from the soul, but the soul is always there. This place is a clear reflection of what we together can do to transform the world. One day at a time.
The effect that this movement will have in the world is extraordinary. Ask for help when you can, and when there is no one to help, ask the universe. It is listening. The shift of energy is already happening. Know that there is a large group of men supporting you even if they don't express their voices too loudly.
Bring them in to participate, not to organise or lead, but to support you. You would be surprised the response of men we asked. If someone is not receptive, let them be. There is no need to explain yourself.
Keep doing what you want to do. The energy that you are going to produce is not only transforming you, but everyone around and eventually the world.
We are our actions. If you are a man reading this, you may want to read my blog post 'Balancing Energies: Restoring Male Energy and Raising Female Energy'. You will understand why our help is needed.
I intend to write extensively about this topic as integration and acceptance of each other is essential. First, for both men and women separately, to bring both genders together, as it is together we change things.
There is a simple reason why men and society must participate in this process, and this is because both have an incredible opportunity to blossom when we allow the energies and creativity that for so long have been suppressed.
I'd like to hear your opinions and any questions you may have on the subject. Regardless of what gender you fall in, before you dismiss this idea, ask yourself whether you like the world as it is or you would like to see it transform. Remember; you can make a difference.