Back in 1980, Deb was a single mother with two infants living in San Bernardino County, California. She occasionally needed reliable babysitters…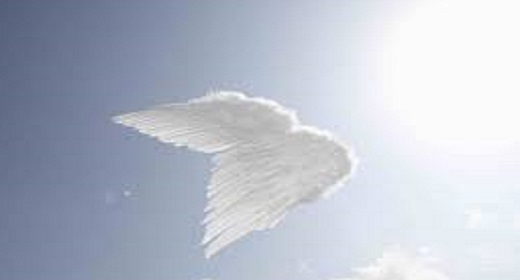 Fortunately, her parents lived only about 30 miles away in Alta Loma. Deb would usually drop off the children at her parents' house, go do what she needed to do, then pick them up in the evening.
One night, Deb had retrieved her babies from her parents' place and was heading home. It was relatively late, about 11:30 p.m. Deb was driving her "old clunker." Among the car's many deficiencies, the gas gauge was broken, requiring her to guess when the old thing needed fuel. Occasionally, her guessing was off.
"Halfway home, the car started to putter," Deb remembers, "and I realized I was on empty. I pulled off the first off ramp I could, and it just happened to be one that was slightly uphill. Almost at the top of the exit, my car died and there was absolutely nothing around except empty fields and distant lights at a truck stop about a quarter of a mile down the road.
With no cars in sight, Deb didn't know what to do. The kids were asleep and walking miles while carrying two kids in the middle of the night was not a good option. This was before cell phones, so she could not call for help.
"I put my head on the steering wheel while saying a short and panicky prayer," she says. "I hadn't even finished when I heard a few taps on my window."
When she looked up, she saw a clean-cut young man standing there, who Deb estimated to be about 21 years old. He motioned for her to roll down her window. "I remember I was surprised," Deb says, "but I wasn't even the slightest bit afraid, even though I normally would have been terrified."
The young man was dressed well and had a faint smell of soap. He didn't ask if she needed help. Instead, he told her to put the car in neutral and he would help her over that last, small hill toward a place where she could get gas.
"I thanked him and followed his instructions. The car started moving. I steered it toward the lights of the truck stop and turned around to yell 'thank you' again to him," Deb says.
"He was so nice! My car kept moving, but the young man was nowhere in sight. I mean, this area was completely remote. There was absolutely nowhere he could have gone that quickly, even if there was somewhere to go. I don't even know where he came from to begin with."
Deb's car continued to roll down the hill until it reached the truck stop. She was able to get the gas she needed, and the kids remained sound asleep.
"I've always trusted in God to take care of us, but in relating that story many times to my children, who are now 30 and 32, they know for a fact that angels do exist and are sent to us if we just believe.
"I always thought it was so amazing that we were sent someone who I would trust instinctively without question. Since that incident, I've come to believe that we probably encounter angels all the time, and take for granted who they really are. I think they come in all shapes and sizes, young and old … and sometimes when we least expect them."