by Rhonda Albom: Famous for its healing waters and miracles, Lourdes France is remarkable…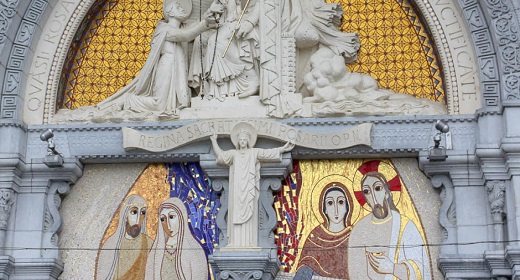 Spiritual energy breathes through this small village in the foothills of the Pyrenees mountains. To date, there have been 70 confirmed miracles at Lourdes since the first apparition appeared to a 14-year-old peasant girl in 1858.
Not surprisingly, the pull of the city is powerful, encouraging six million people annually to visit Lourdes, many hoping to be the next miracle.
Sanctuary of Our Lady of Lourdes
The centre of all religious activity and religious tourism in Lourdes, the basilica is a masterpiece in its own right. Lourdes is a Catholic pilgrimage destination along the Camino, but unlike Santiago de Compostela, people come to Lourdes to be cured.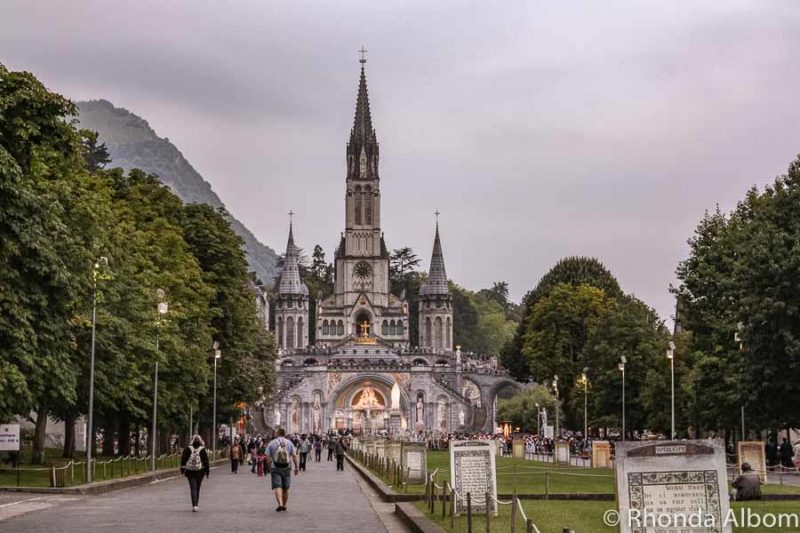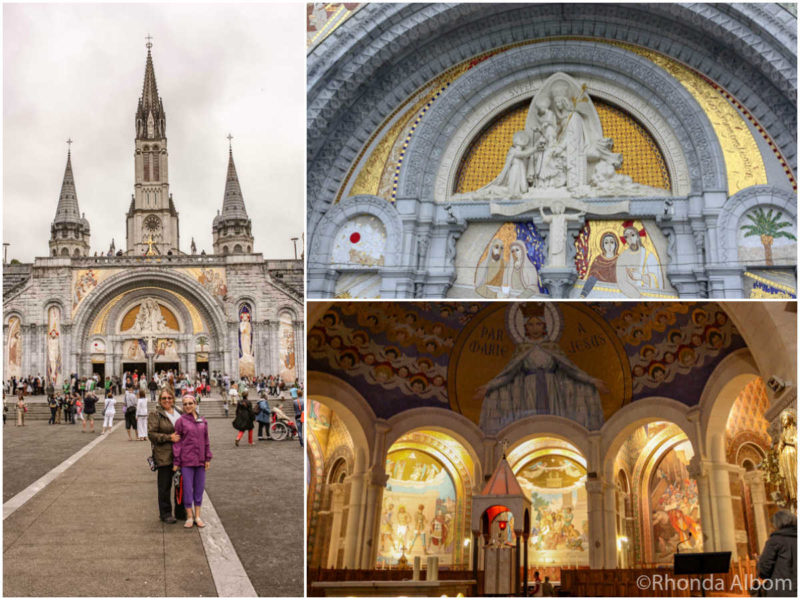 Torch-lit Marian procession
A torch-lit Marian procession begins at 9 pm every night since 1872. The overwhelming number of infirm wayfarers hoping for the miracle brought a tear to my eye.
They walked for nearly 1.5 hours, candle in hand, praying and singing in 6 languages to receive a blessing from the priest. And, they just kept coming. So many of them.
While it was emotional to watch, there was also an unexplainable power, a motivating strength emanating from their belief.