If the 1990s were a movie, the soundtrack would be 100 percent Nirvana.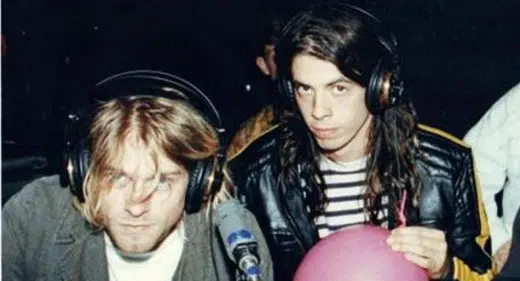 Back when Kurt Cobain, Krist Novoselic, and Dave Grohl hit the scene with torn jeans, raw sound, and screaming vocals, their grungy revolution completely altered the face of popular culture. The music they popularized, far from being the anthem of apathy that it often gets characterized as, was like a violent kick to the face of corporate greed. It was new. It was edgy. It was ahead of its time. Even now, years later, where alternative rock fills the airwaves and "Smells Like Teen Spirit" gets unironically played at billion-dollar events, Nirvana's punk ethos continues gaining new fans.
However, while Nirvana's place in history is assured, the struggles they faced as a band are equally well-documented. Between drug addiction, depression, tension, and self-doubt, things often got messy behind the scenes, with everything building to the infamous tragedy that finally ended the group.
POVERTY, HOMELESSNESS, AND TWO KIDS THAT LOVED MUSIC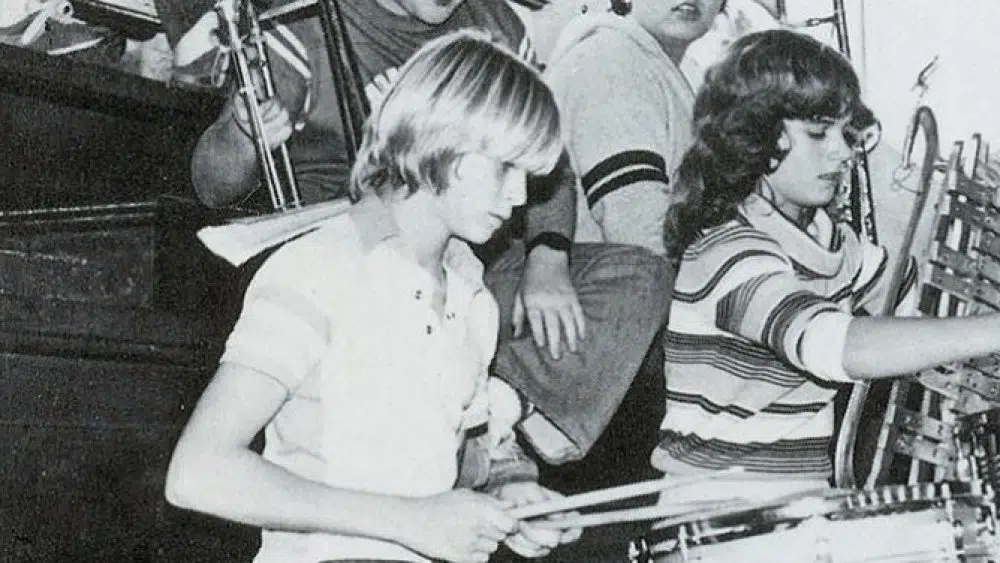 Public Domain, Wikimedia Commons
Kurt Cobain and Krist Novoselic first became vaguely aware of each other as fellow bullied outcasts at the high school in Aberdeen, Washington, according to Nirvana: The Biography. Novoselic, the son of Yugoslavian refugees, used to cleverly sabotage school assemblies. Cobain left his mother's house when he was only 17, dropped out of school, and soon became homeless. Some of the places he slept at night included a cardboard box, the hospital waiting room, and under a bridge, according to the Aberdeen Museum of History, that is when he wasn't being arrested for putting graffiti on alleyway walls. In a sadly ironic twist, the teenage Cobain's quest for employment landed him a janitorial job at the very same high school he'd dropped out of.
It was during this time, according to the NME, that Novoselic — who was still a student —  first took note of how Cobain was always expressing himself artistically, even when on the job. Cobain had already put together a DIY album, as described by the NME, and he gave a copy to Novoselic … who ignored it for months. Ouch. Once Novoselic did listen, though, he realized that the guy had serious talent, and accepted his offer to start a band. The two kids started jamming together at a hair salon operated by Novoselic's aunt, probably having no idea that their punk mentality, unique sound, and working class origins were about to change popular music, forever.
A BAND OF MANY NAMES AND IDENTITIES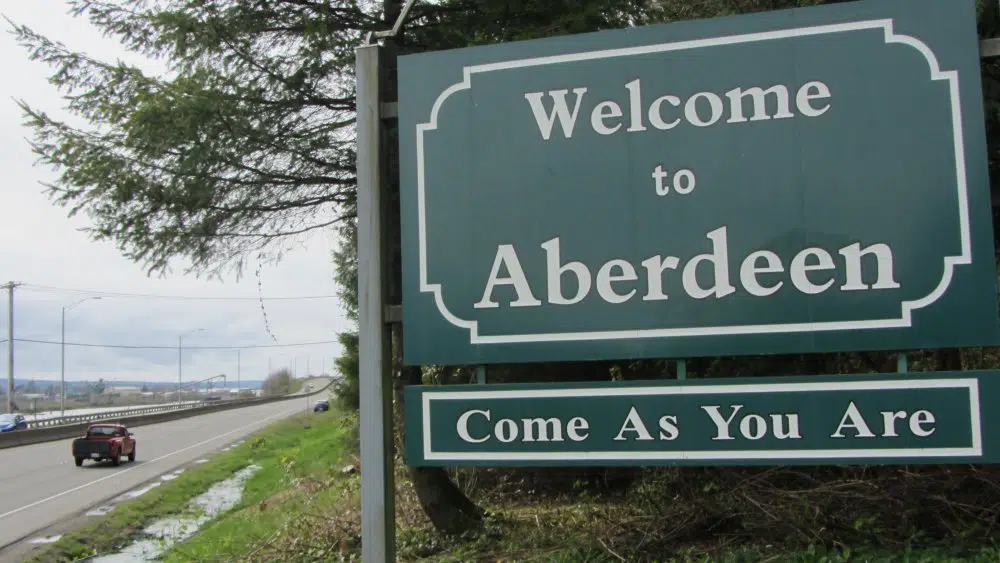 Afp/Getty Images
Cobain and Novoselic took a long time to find their niche. At first, nobody was too thrilled with the music they were creating, according to NME, with Cobain describing their early gigs as playing to audiences of "locals who hated our guts and thought it was terrible music." Admittedly, the Nirvana that played those shows wasn't the Nirvana you know today. They hadn't yet gotten into their groove, and nowhere was this more evident than in the band's quest for a proper name. "Fecal Matter" was one name that Cobain liked, according to Yahoo, which is definitely hard to imagine playing well on MTV. Other band names he came up with included Smell Fish, Man Bug, Ted Ed Fred, Labido, Skid Row, and the Reaganites. Eventually, Lounder Sound writes that Cobain switched gears, realized that he wanted a more beautiful, meaningful band name instead of a grody one, and settled on "Nirvana," based on the Buddhist concept of enlightenment. Much better.
Now, as for that X-eyed Nirvana smiley face that you have on your T-shirt? This emblem came way later, but it's believed to have simply been a sketch that Cobain drew for a flyer in 1991.
NIRVANA DRUMMERS CAME AND WENT, OFTEN IN CHAOTIC WAYS


Tobby Holzinger / Agentur Spirit
Now, if you're a Nirvana fan, you've probably noticed the absence of one key name from the band lineup (other than Pat Smear, who joined much later), and that's Dave Grohl. That's because Nirvana went through a boatload of drummers on their way to the winner, according to Mental Floss, many of whom exited the group for criminal reasons. Their first guy, Aaron Buckhard, was ditched after getting into a fight with a police officer, and somehow getting Cobain's car impounded. Not cool. The next drummer, Dale Crover, had a brief stint before relocating to San Francisco. His replacement, Dave Foster, assaulted the son of a mayor and got arrested. Several others followed, most notably Chad Channing, until Cobain and Novoselic finally met Grohl. Grohl and Nirvana were, thankfully, a match made in heaven (or Nirvana, if you prefer). As Cobain later said, according to NME, "The band is finally complete because all the other drummers we had pretty much sucked."
While this constant drummer shuffle was going on, according to Encyclopedia Britannica, Nirvana had been hitting small venues across the Northwest, making waves. One of Nirvana's demo taps fell into the lap of a Seattle independent record label named Sub Pop, who signed the band. By 1988, they had their first single — a cover of the Shocking Blue song "Love Buzz" — and their debut album, Bleach, hit shelves the following year.
THE GUY WHO FOOTED THE BILL FOR NIRVANA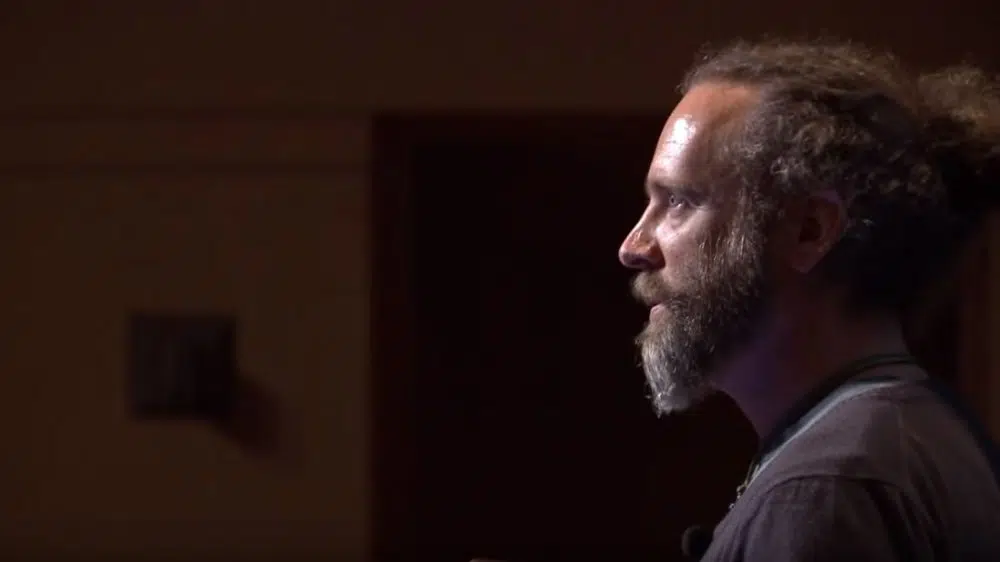 YouTube
Ever heard of Jason Everman? He's a name you should know, as explained by the New York Times. Everman is the guy who funded Nirvana's debut album, Bleach, for a grand total of $606.17 — which might not sound like much, but is big dough for an upstart crew of scrappy teenagers like the early Nirvana.
Everman was also Nirvana's second guitarist for a chunk of time … but today, he tries to avoid talking about the whole shebang. Why? Because it didn't go well. While Nirvana was on the road, Everman's vibe just didn't mesh with the other guys in the van. He was quiet, inward, and seems to have mostly stopped talking to everybody else in the band, which eventually resulted in Cobain writing him off as a "moody metalhead." The tension grew thick, and Nirvana — being a band of punk kids who hadn't yet learned how to handle weird emotional disputes — actually cancelled their tour and drove 50 hours back home, in dead silence, just to kick Everman to the curb. Jeez.
Once Nirvana was in his taillights, Everman joined Soundgarden. Makes sense, but then, Everman took a left-field turn and joined … uh, the U.S. Army Special Forces.  Even more surprisingly, Everman followed his military stint by earning a bachelor's degree in philosophy from Columbia University. One hell of a unique career trajectory, that's for sure.
NIRVANA'S FAME, SUCCESS … AND SELF-DOUBT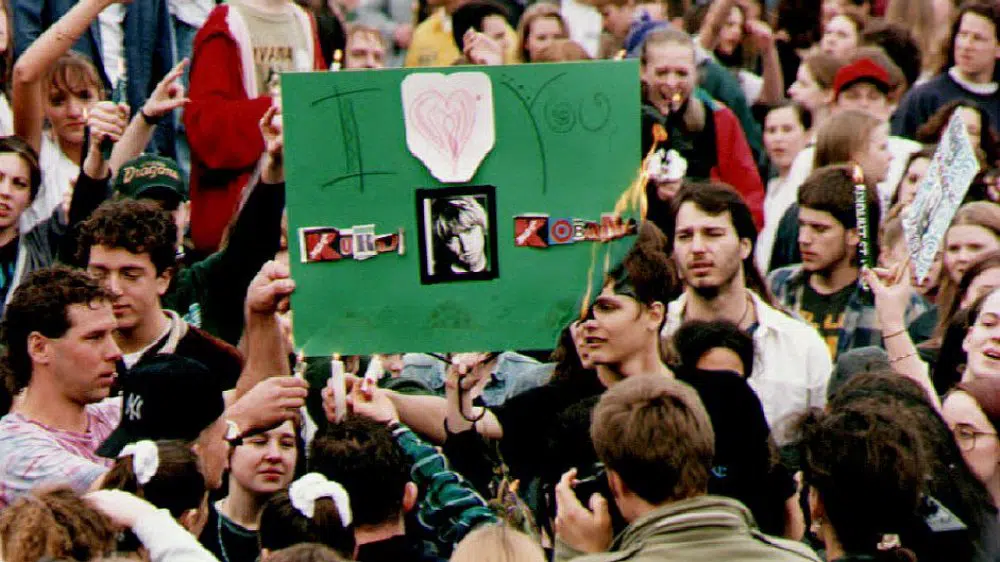 Therese Frare/Getty Images
As Encyclopedia Britannica points out, the moment where Nirvana went from underground hit to worldwide phenomenon was, without question, the 1991 release of their first major label album, Nevermind. This included their hit single "Smells Like Teen Spirit," which played nearly 24/7 on MTV, quickly turning it into one of those songs that everyone can hum along to, even if they don't understand the clever sarcasm of the lyrics.
After the initial thrill of success, though, Nirvana — and Cobain in particular — quickly felt uneasy with all the attention they were getting. Cobain's new reputation as the spokesman for his generation wasn't something he embraced: at one point, he flatly told Rolling Stone that, "I'm a spokesman for myself," arguing that he was just as confused as everyone else out there, and didn't have the answers people were looking for. Regardless, Cobain rapidly become a cult hero. His grungy, pissed off, down-to-earth reputation was only further enhanced by his dislike of celebrity godhood, his refusal to accept offers of limo rides, and so on.
As Nirvana became icons, though, rumors swirled that Cobain might be doing heroin. Back then, he dismissed these allegations, but time would prove them sadly accurate.
HEALTH ISSUES AND HEROIN ABUSE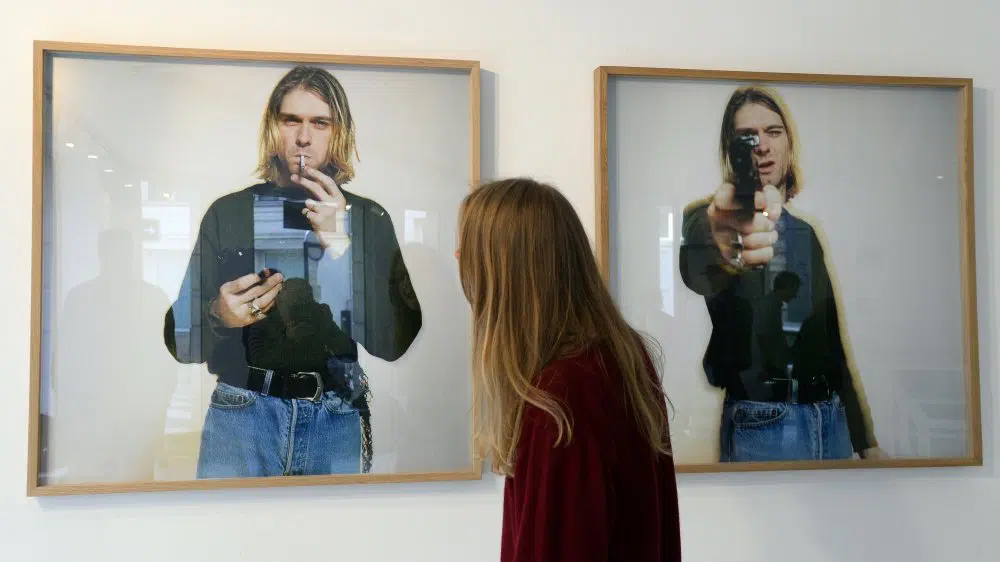 Bertrand Guay/Getty Images
All the way back in a 1992 Rolling Stone interview, Cobain publicly discussed the mysterious, undiagnosed stomach pains that had plagued him for much of his life — and denied allegations of using heroin. He went so far as to diss drug use entirely, calling it a "waste of time," and also argued that his poor health had reached a point where he couldn't even drink alcohol anymore, much less use hard drugs.
This was … not true, to say the least. In reality, according to Newsweek, Cobain's chronic stomach ailment and his heroin use were deeply intertwined: he began using the drug intermittently in the late eighties, specifically as a way to ease his gastrointestinal symptoms. Easy enough to empathize with — if, albeit, not wise — but Cobain's lifelong struggle with depression made for a toxic fit with heroin abuse, and he became an addict. Though casual observers have often speculated that Cobain's drug issues may have been caused by either the sudden fame of Nirvana, or his turbulent relationship with Courtney Love, the facts show that his struggles predated both of these things.
NEVERMIND THAT WHOLE NEVERMIND THING


YouTube
Everybody loved Nevermind … except, ironically, Kurt Cobain himself.
There's no doubt that Nevermind was the album that made Nirvana into a cultural force to be reckoned with, but according to Slate, Cobain came to loathe the record's glossy, studio sound. In one of his characteristically outspoken interviews, he once described Nevermind as being "candy-ass," saying that in hindsight, he was embarrassed about it. This dislike had nothing to do with the work of the band itself — in fact, he loved the original, un-enhanced version of the album, which has since been reissued — but rather, he despised the way that major label sound engineer Andy Wallace cut the noise, smoothed out the flaws, and evened everything out into a radio-friendly finish. As Cobain saw it, these alterations may have sounded more professional, but they were a lot less grunge. Fair enough.
Following this, Nirvana hired on Steve Albini for their next album, In Utero. This latter release, according to PSN Europe, was recorded and mixed in less than two weeks, making a much more natural fit for Nirvana's chaotic, off-the-cuff style.
A DRUG OVERDOSE BEFORE NIRVANA PLAYED ON SATURDAY NIGHT LIVE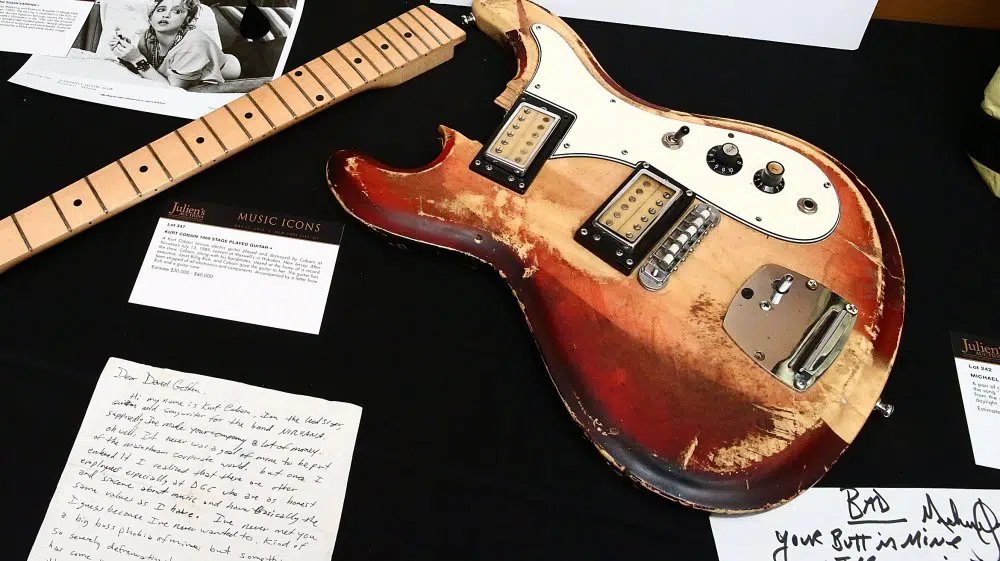 Astrid Stawiarz/Getty Images
By 1992, there was no questioning the fact that Nirvana had become the biggest band in the world, and that same year, they made a landmark appearance on Saturday Night Live. As Dave Grohl tells it, the surprisingly small size of the SNL set was mind-blowing, to speak nothing of the manic energy or the fact that they immediately got called up by Weird Al Yankovic, who asking for permission to spoof "Smells Like Teen Spirit." Unfortunately, the band's SNL appearance was clouded by the deepening pit of drug abuse that Cobain was spiraling into. During a photo session on the day before the debut, according to the Nirvana Club, Cobain kept nodding off. He overdosed on heroin later that night, and was only revived by an illegal dose of medication administered by Courtney Love.
Nonetheless, Nirvana was fully ready for SNL the next day. The band obliterated the stage in a frenzied performance of both "Smells Like Teen Spirit" and "Territorial Pissings," breaking equipment all over the place. Luckily for the network, they had prepared for this by replacing their regular sound gear with cheap stuff.
NIRVANA'S CONFLICTS WITH OTHER BANDS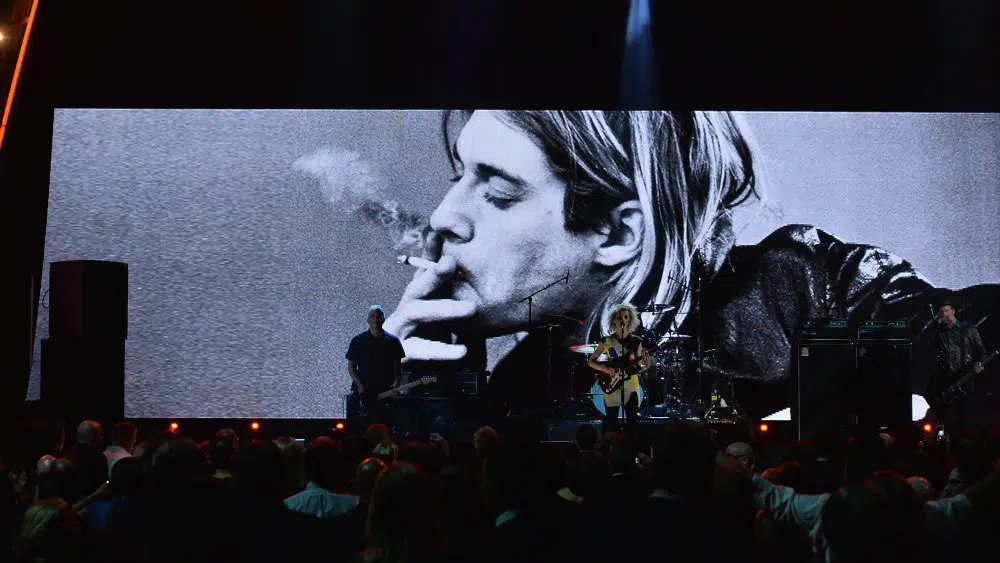 Larry Busacca/Getty Images
Nirvana didn't hold their tongues. When they had a problem with other bands, they spoke out. For instance, in one interview with Rolling Stone, Cobain slammed Pearl Jam as being corporate shills who had jumped on the grunge bandwagon. Ouch. Cobain's greatest ire, though, was reserved for Axl Rose of Guns 'N Roses. Cobain often accused Rose's music of being meaningless junk, according to Rolling Stone, which led Rose to eventually write off Cobain as a "F—in' junkie with a junkie wife."
However, the deeper reason that Cobain hated Rose so much — music spats aside — was his belief that Rose was a racist, sexist homophobe. See, even though people always paint Nirvana as a symbol of Generation X apathy, the real Kurt Cobain was a tireless advocate for LGBTQ+ rights, women's rights, and more, who was way ahead of his time: according to Mashable, he frequently spoke out against homophobia, publicly told bigots to stay away from his shows, and talked openly about how women were oppressed by popular culture. He sometimes wore dresses on stage, according to BBC, as a protest against sexism, and he once said that though he wasn't gay, he wished he was, because it would make homophobic people angry.
Was he right about Axl Rose? Decide for yourself, but don't forget that in 2018, as the Guardian points out, Guns N' Roses had to remove one of their 1988 songs from an album reissue because the lyrics featured racist and homophobic slurs.
AS NIRVANA GOT BIGGER, SO DID COBAIN'S HEALTH PROBLEMS


Afp/Getty Images
By 1994, Nirvana was bigger than ever. However, by this point, there was no hiding the problems going on behind the scenes. In March, news hit that Cobain had been hospitalized in Rome following a brief coma, brought about by a terrible combination of champagne and prescription tranquilizers. Neither Cobain or Love commented on the matter, but the next month, the Los Angeles Times reported that Nirvana had been forced to exit an impending appearance at Chicago's famed Lollapalooza '94 music festival, citing Cobain's health issues. Rumors swirled that the world's biggest band was on the verge of collapse. Sources close to the band said these theories were bunk, pointing out that Nirvana had often been close to breaking up, and the members always patched things up in the end.
Unfortunately, as you probably know today, the perceived threat of Nirvana disbanding was minor compared to the tragic circumstances which soon transpired …
KURT COBAIN'S SUICIDE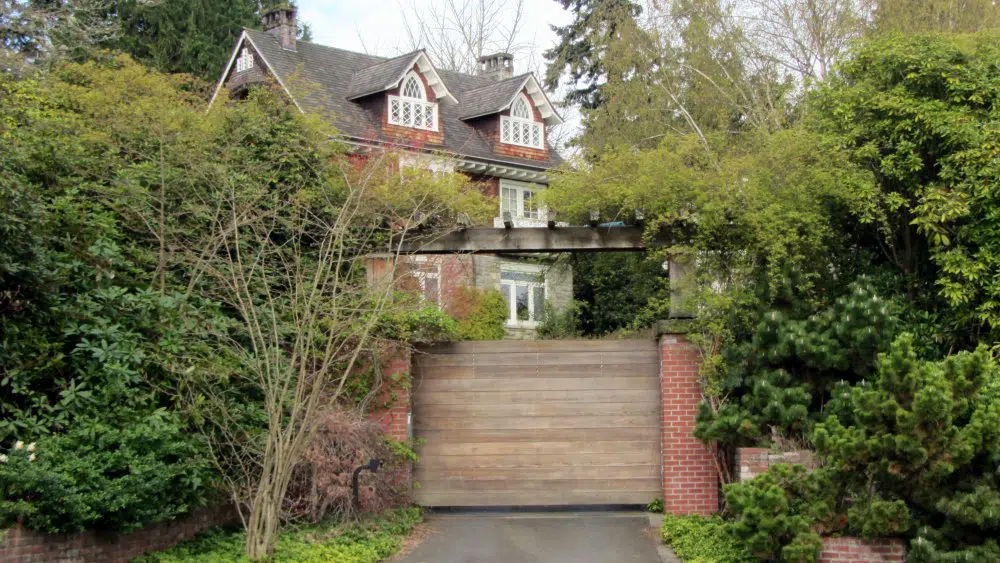 Afp/Getty Images
On April 8, 1994, as described by Biography, Kurt Cobain's body was found in the greenhouse above his Seattle garage, with a shotgun dropped on his chest. He had been missing for days after a brief stint in rehab: the month prior, his Nirvana bandmates, friends, and wife had staged an intervention, begging him to get treatment. A suicide letter was found, and the autopsy found traces of both heroin and Valium in his body.
Cobain had fought against depression his entire life. It is believed that he considered suicide back when he was a teenager (per NME) and the stresses of adult life, his health problems, and his heroin addiction weighed heavily on him. However, Newsweek points out that he certainly didn't kill himself due to Nirvana's success, as is so often theorized, and while he's often faced accusations of not caring about his young daughter — I.E., "If he did, why would he commit suicide?" — it's important to recognize that not only did he desperately try to get sober, for his daughter's sake, but his own suicide note contained the faulty assertion that she would be happier with him dead. Basically, Cobain spent much of his life struggling against self-loathing, financial instability, addiction, and undiagnosed health problems. His depression ran deep, and it's not fair to judge him for it.
If you or anyone you know is having suicidal thoughts, please call the National Suicide Prevention Lifeline at 1-800-273-TALK (8255).
NIRVANA DISBANDS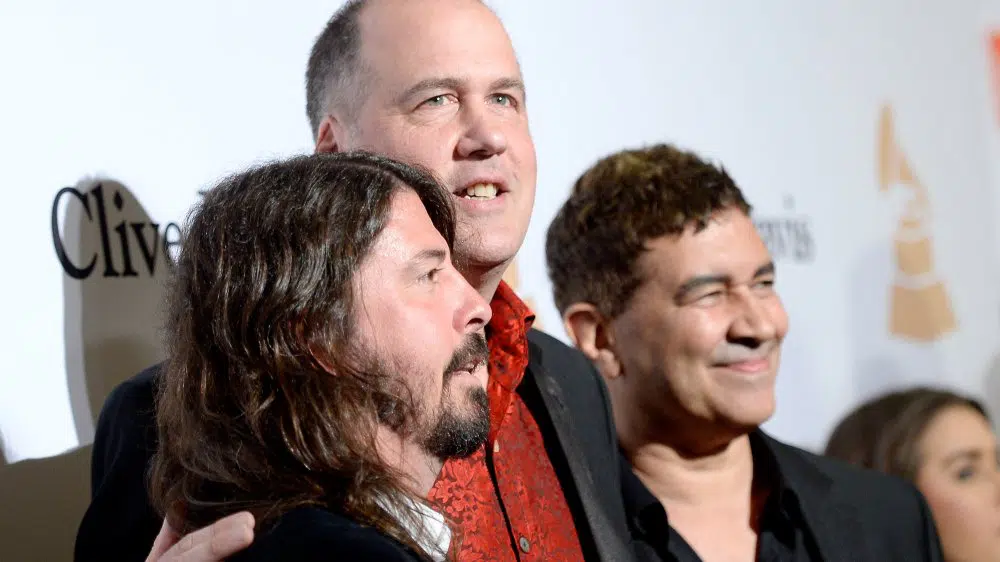 Kevork Djansezian/Getty Images
Nirvana ended with the death of Kurt Cobain. He was the voice of the group, the heart, and the center of their message. However, as the dust settled and the years went on, his bandmates went back to making music.
Of the remaining Nirvana members, Krist Novoselic has kept the lowest profile. He has played in a number of small bands, according to the Seattle Times, with his most recent venture being a local Wahkiakum County group called Giants in the Trees. As for Dave Grohl, well, you know what he's been up to: he founded the Foo Fighters in 1995, according to Biography, a band which has produced iconic hits like "Everlong," earning their own place in music history. There's also Pat Smear, Nirvana's final second guitarist, who joined up with Grohl on the Foo Fighters, according to Rockapedia.
In the end, though, it's hard not to ponder what might have happened if Cobain had lived. Would Nirvana still be around today? It seems likely that Cobain's creative tendencies might have eventually pushed him to strike out on his own, a la Sting and the Police, to foster new innovations and approaches. As the BBC points out, in 1993 he was talking about moving toward acoustic instruments, and he was always moving in new directions. So, whatever would have happened next in his career, it certainly would have been fascinating … and, perhaps, just as big a game changer as Nirvana itself.
POSTHUMOUS LAWSUITS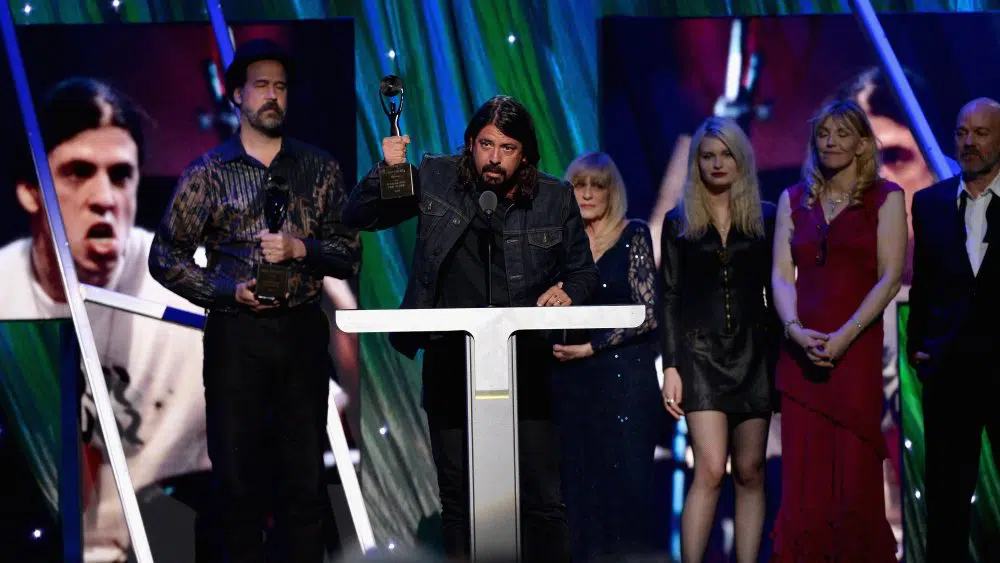 Larry Busacca/Getty Images
Sadly, the tragedies surrounding Nirvana didn't end when the band separated.
A few years after Cobain's death, according to Diffuser, the former Nirvana members joined with Courtney Love to form Nirvana LLC, a partnership dedicated to guiding future distribution of the iconic band's music. This ran into problems in 2001, according to Rolling Stone, when lawsuits broke up the harmony, with Love filing an injunction to prevent the release of a box set that contained the previously unavailable, now cult-favorite song "You Know You're Right," which was the last piece that Cobain ever recorded with Nirvana before his death. The suit was settled in 2002, as reported by the Seattle Post-Intelligencer, but the feud between Love and the former Nirvana bandmates continued for nearly two decades, according to ABC News.
That said, the battle seems to have finally ended in 2014, right in time for Nirvana's inclusion into the Rock and Roll Hall of Fame. As Love, Grohl, Novoselic, and Smear stood together, united, Cobain's widow proclaimed to the world that everyone beside her was family, and that she only wished Kurt could have still been there with them.