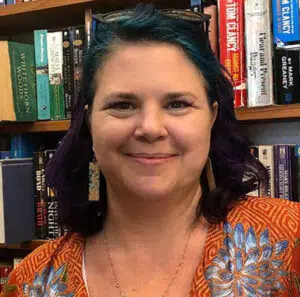 Home Base
Boulder, Colorado
Bucerias, Mexico
Expertise
Lifelong Human Rights Advocacy
Education
Buddhist community in Colorado, where she began formal training in meditation and dharmic arts
Total Views: 9,815
Kiri Westby
Kiri Westby is a lifelong human rights activist and a writer, whose unique blogs have been featured on Awaken, HuffPost and Good Morning America, and translated into multiple languages.
Kiri was raised in a small, Buddhist community in Colorado, where she began formal training in meditation and dharmic arts at the age of eight. She started working professionally in human rights advocacy at age twenty-two, transporting money and information across borders for a global feminist network.
At age twenty-nine, Kiri was arrested and forced to disappear by the Chinese government, making international headlines for reminding the world—in front of Olympic cameras—of ongoing human rights abuses in Tibet.
Kiri currently lives with her husband Phill and their two young children in a small fishing village in Mexico. After ten years of writing for international media, Fortune Favors The Brave is her first book.