'And Now He Has Wings' is a collaborative EP by Ram Dass & AWARÉ, exploring the feelings that we have as humans…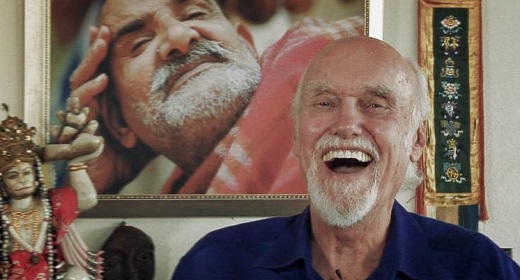 For Ram Dass, the creation of this music has been deeply therapeutic and healing, allowing him to process the grief and recovery of losing his newborn son to a fatal genetic condition. The music shines light on birth, death, life, happiness, and pain, as if the whole of humanity was being observed in fascination by someone from above.
Having been primarily a producer and studio musician, this project gave him the opportunity to express himself personally and vulnerably in a way that working on others' music doesn't often allow.
Ram Dass' belief is that art and humanity are better in cooperation and collaboration. He offered AWARÉ  the opportunity to fully express themselves. Each song has a basic form, but no rules for how long each section should be and how exactly it should be played. This improvisation brought a powerful vivacity to the recordings and a spontaneity akin to a live concert.
What would you like your listeners to experience through this music?
It is my hope that through my own healing process in making this music, others can feel safer to feel their feelings, embrace their humanity and find their own healing and serenity.
Can you tell us about your collaborators in this project?
Mati and Bogdan are huge gifts in my life. I feel incredibly lucky to get to make music with these two guys, both of whom are the most sensitive and potent musicians, but also the kindest men. It is so easy to drop in, stop thinking, and explore with them musically. We get to have a lot of fun together making music that is not only exciting for us, but also deeply emotional. I feel like I have two lifelong brothers in them, and I would genuinely agree with essentially any complement paid to either of them. They're the best musicians and people and I love them dearly.
Why do you think collaborations are so important to create art?
Art is communication and everything is more interesting as a team. Music is meant to express something from the player and tell something to the listener. There are some incredible musicians who can pull off the musical equivalent of a monologue— Prince and Stevie Wonder come to mind having written, played, sung and nearly single-handedly engineered full records. But as an artist, I am hyper-aware of my musical patterns, tendencies, and shortcomings. If I put myself in a conversational setting, playing with one or more musicians, I am forced to stop thinking about myself, and instead start listening to others. Each musician is doing the same, and so you end up with a product that is greater than the sum of its parts as well as a unique sound because we have to adapt to each other. I not only employ this in my own music but try to start most projects that I produce with this type of collaborative foundation and carry on the collaboration through edit and mix as well.
Is there any particular reason for not having lyrics in your music?
Words are so powerful! Words tell a story, but they also confine meaning and can be a bit sticky. Say I'm writing a song and I write a lyric that makes sense for the song but isn't true for me. Those words then get projected onto the songwriter as if everything we're saying is gospel for our lives, even if it's just a song. I suppose that right now I do not want to be misunderstood and at this moment, music without words is actually a more accurate way of saying what I need to say. There's no misunderstanding because the music is pure feeling and mood. This EP is about something bigger than words, so it was really quite fitting that Mati prefers not to sing with real words as well!
What do you love the most about this album?
I love and am proud of each track. As I wrapped up the production process, I keep saying to myself "wait until they hear this one!" We have a lot of influences on the record— Radiohead, Ali Farka Touré, Bobby McFerrin, classical composers like Prokofiev and Debussy, and so many others… This music really captures all three of us in the trio, our hearts, and our musical interests. Each song has a distinct mood, but none of them are just one feeling. There is a track that is super joyful but also has a gravitas to it. Another explores water, which can be a rushing river, a massive ocean, a gentle stream, or mist on our breath. You will hear a lot of contrast and duality across each song and yet there is unity throughout it all.
You are celebrating the 10th anniversary of "The Alchemist Prayer" this year. How do you feel about releasing your own music after ten years?
I really wasn't in any rush to make music of my own over the last ten years, but I am excited and relieved that this is what I'm making. I really cared about having something to say, a story worthy of telling, and to add something of value to the conversation. 'The Alchemist's Prayer' was a beautiful exercise in painting a portrait for me. I got to explore textures, harmonies, rhythms, and it is a wonderfully rich record that seems like another lifetime ago. I love that I made it and I'm proud of what I did, especially given that I was 22 or 23 when I was recording it. But I've lived a ton, learned a lot, and this new music is so honest about who I am musically, what I love, and how I experience the world.