by Terry Lyde: The Trip…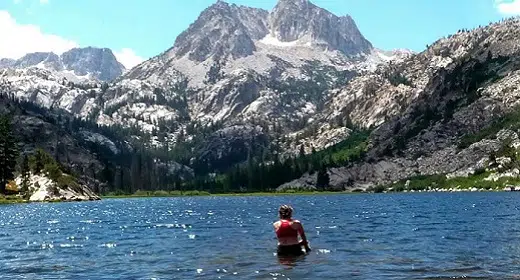 Our trip will center in the Bridgeport Valley of the Humboldt-Toiyabe National Forest on the eastern slopes of the Sierra Nevada Mountains. From our campsites near Twin Lakes we will explore this unusually rich ecosystem with daily hikes, informative speakers, and environmental perspectives. The hikes will vary from easy strolls through large meadows to moderate climbs up to the alpine lakes.
The Eastern Sierra is a vast region where desert and mountain environments meet to create an area of unparalleled beauty. This area is the transition zone from the mountain-scapes of the Sierra to the rugged beauty of the Great Basin, with lush meadows, high alpine lakes, jagged peaks, expansive vistas, and desert scenery
ITINERARY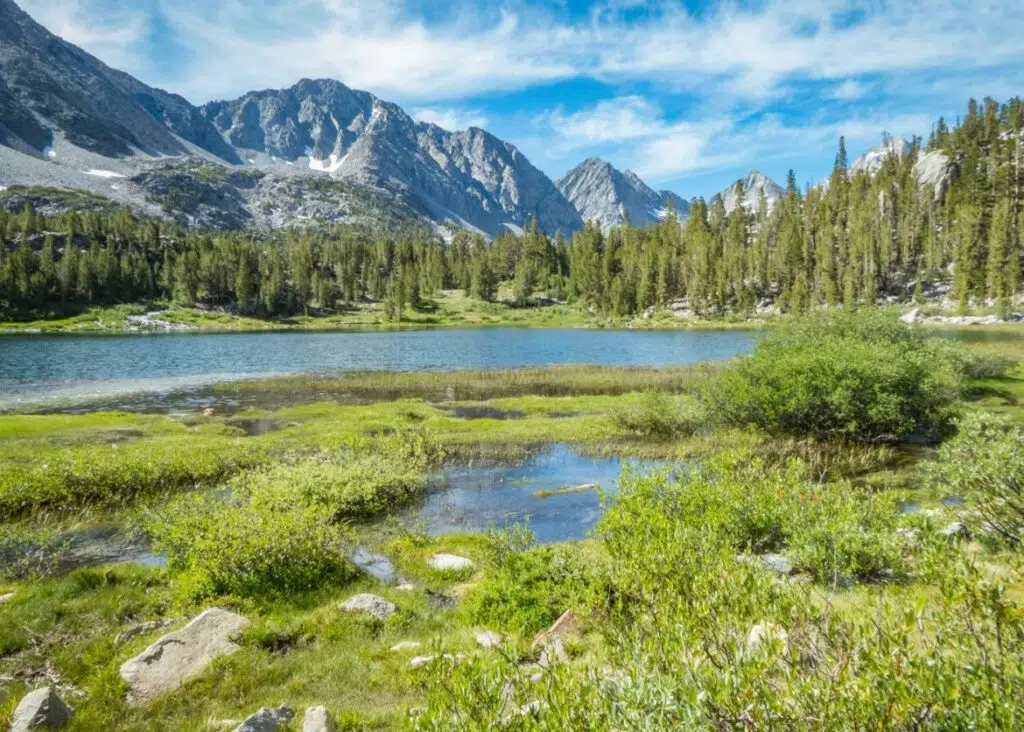 From our campsite near Bridgeport, CA, we will explore the eastern Sierra on four different and varied day hikes, particularly the amazing and unique ecology of Mono Lake. Participants will use their personal/rental cars to carpool to the trailheads. The cost of gas will be shared by participants and is not included in the trip price.
Day 1: Meet at our spacious, stream-side campground near Twin Lakes, CA. At an elevation of 7,000 feet, massive Jeffrey pines tower over the site, offering good shade. We'll set up tents, and have introductions and a trip overview. Then before dinner, we'll carpool to natural Travertine Hot Springs, just east of Bridgeport, for stunning Sierra views and relaxing waters
LOGISTICS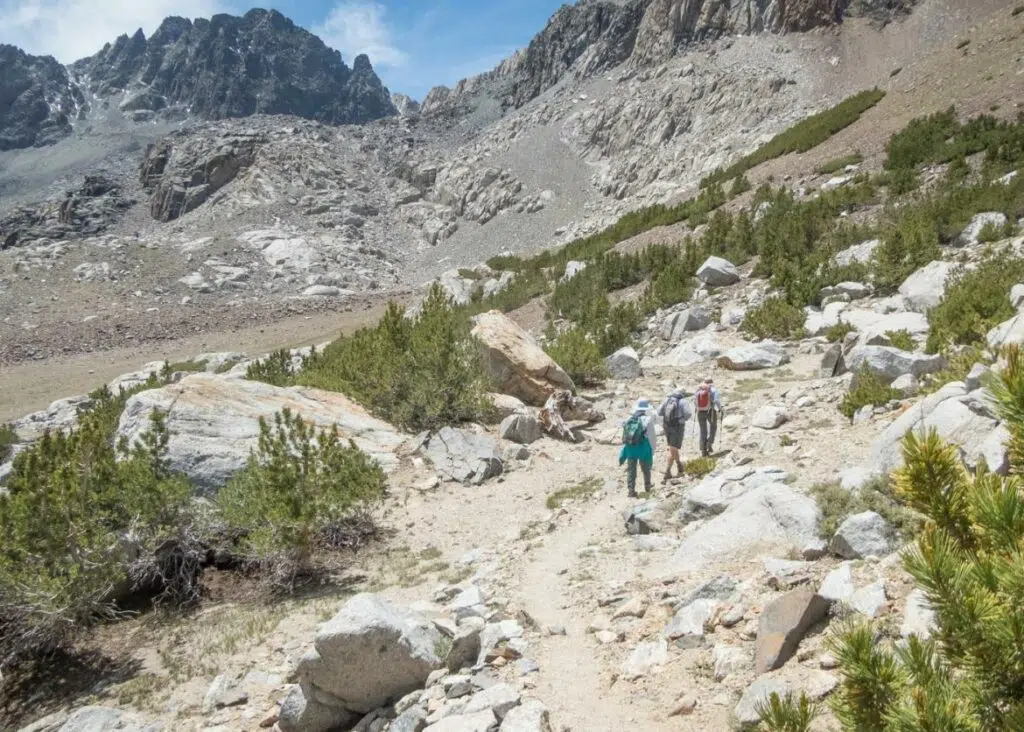 Getting There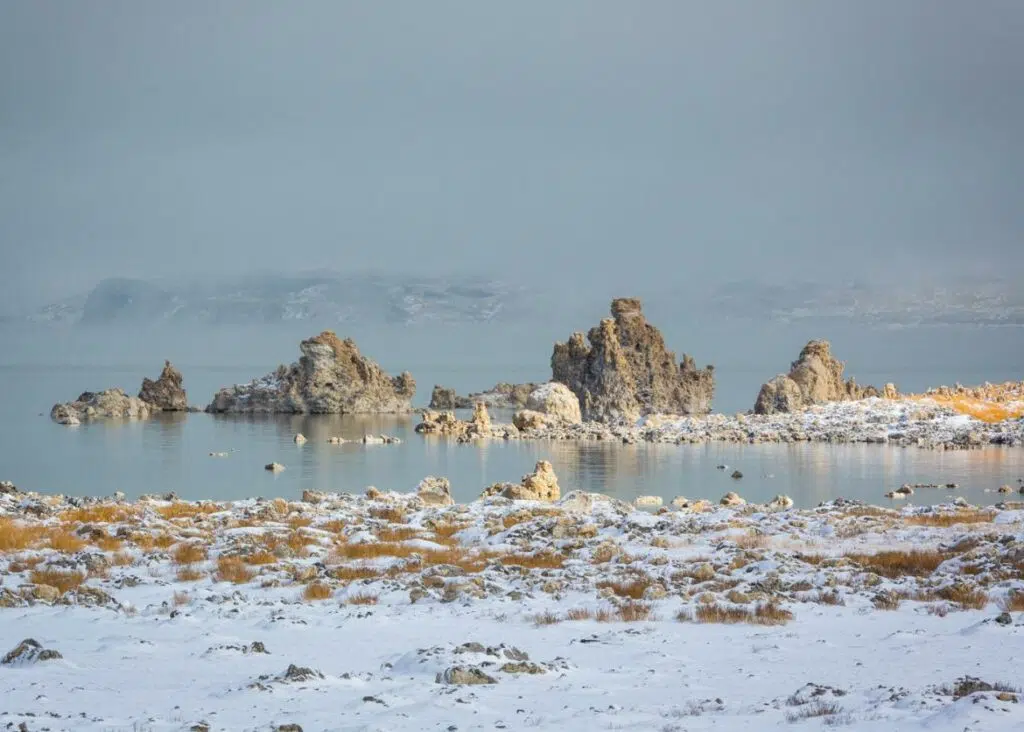 Our delightful, wooded California State Parks campground is located near Bridgeport, CA. The closest major airport is Reno, NV, only about two hours and 112 miles to Bridgeport, CA; and then 9 miles along the Twin Lakes Road to the campsite. The trip leader will provide detailed travel instructions along with the trip roster to assist in making carpool arrangements with fellow participants. Please do not make non-refundable travel arrangements until notified by the leader.
Accommodations and Food
This is a base camp setting, using your own tents, sleeping bags, and pads. The location is a wooded California State Parks campground along a scenic stream near Twin Lakes outside of Bridgeport, CA. Showers for a small fee are available nearby at Twin Lakes Resort.