In this episode, Peter Diamandis and Eric Schmidt discuss how to successfully run a tech giant like Google,
the arms race of AI, how Quantum Tech will change the world, and even throwing up in a Zero-G flight.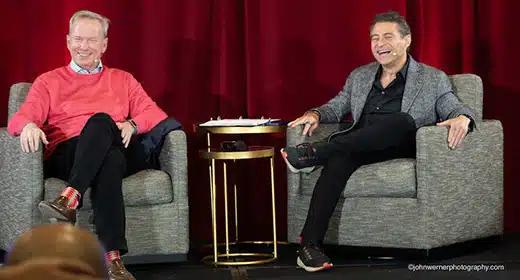 Eric Schmidt is best known as the CEO of Google from 2001-2011, including Executive Chairman of Google, Alphabet, and later on their Technical Advisor until 2020. He was also on the board of directors at Apple during 2006-2009 and is currently the Chairman of the board of directors at the Broad Institute.
From 2019 to 2021, Eric chaired the National Security Commission on Artificial Intelligence.