by Katherine Gallagher: Public lands designed to manage and preserve natural resources…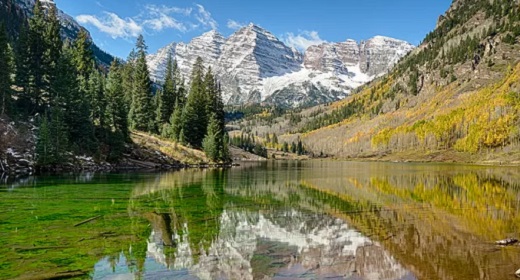 Every outdoor lover has a favorite national or state park, but when it comes to natural public lands, national forests are among the country's most breathtaking and functional spaces. There are 155 national forests in the United States, all managed by the U.S. Forest Service under the Department of Agriculture. Unlike national parks, which are set aside specifically for the conservation of pristine natural areas and landmarks, national forests focus on resource preservation while ensuring a healthy ecosystem for both humans and wildlife.
Since 1905, national forests have provided Americans with not only recreational services, but also lumber, grazing areas, and vast mineral resources. In addition, these natural havens capture carbon, protect wildlife, produce clean drinking water, and give scientists a controlled environment to conduct research. The concept is not without its challenges, however, as threats like the climate crisis, wildfires, invasive species, and environmental policy continue to weigh heavily on the potential of these incredibly important lands.
Here are 15 awe-inspiring national forests in the United States that are sure to motivate you to step outside and appreciate nature.