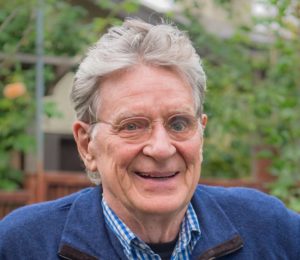 Home Base
New York, USA
Foundation of Teaching
Presence, Love, Compassion, Peace, Tibetan Buddhism
Example of Teaching
"I am daily making myself what I am."
Total Views: 13,617
Robert Thurman Ph.D.
Robert Thurman is Professor of Indo-Tibetan Buddhist Studies in the Department of Religion at Columbia University, President of Tibet House US, a non-profit organization dedicated to the preservation and promotion of Tibetan civilization, and President of the American Institute of Buddhist Studies. The New York Times recently hailed him as "the leading American expert on Tibetan Buddhism."
The first American to have been ordained a Tibetan Buddhist monk and a personal friend of the Dalai Lama for over 40 years, Professor Thurman is a passionate advocate and spokesperson for the truth regarding the current Tibet-China situation and the human rights violations suffered by the Tibetan people under Chinese rule. Professor Thurman also translates important Tibetan and Sanskrit philosophical writings and lectures and writes on Buddhism, particularly Tibetan Buddhism; on Asian history, particularly the history of the monastic institution in the Asian civilization; and on critical philosophy, with a focus on the dialogue between the material and inner sciences of the world's religious traditions.
Popularizing the Buddha's teachings is just one of Thurman's creative talents. He is a riveting speaker and an author of many books on Tibet, Buddhism, art, politics and culture, including "Circling the Sacred Mountain," "Essential Tibetan Buddhism," "The Tibetan Book of the Dead," "Wisdom and Compassion: The Sacred Art of Tibet," "Infinite Life: Seven Virtues for Living Well," "Inner Revolution," "The Jewel Tree of Tibet," "Why the Dalai Lama Matters" and, most recently, "Man of Peace: The Illustrated Life story of the Dalai Lama of Tibet."
Quotes
"...all the interconnectedness of all the computers and everything, it's the forging of a mass awareness, of where everybody can really know everything that's going on everywhere in the planet."
"I am daily making myself what I am."
"I will let go of the hallucinations of instinctive terror, Enter the recognition of all objects as my mind's own visions."
"Hold not the now, stay in the experience of space."
"The self can become a Buddha, a being of perfect wisdom and compassion; and the environment can become a perfect Buddha-land, wherein no one suffers pointlessly and all are there for the happiness of all.  So where compassion comes is where you surprisingly discover you lose yourself in some way: through art, through meditation, through understanding, through knowledge actually, knowing that you have no such boundary, knowing your interconnectedness with other beings."
"You can experience yourself as the other beings when you see through the delusion of being separated from them. When you do that, you're forced to feel what they feel."
"Materialistic habits of thought reduce the mind to matter and eliminate the soul."
Read More Quotes >>>