by Katherine Gallagher: Freezing weather, thin air, avalanches…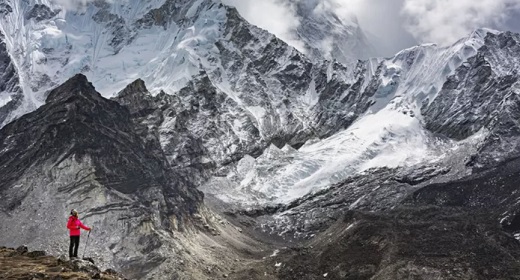 There's a reason why climbers spend years training to tackle the world's highest peaks. These massive mountains can be formed by volcanic explosions as well as tectonic faults and collisions, some of which may have started reshaping the Earth's surface over 3.75 billion years ago.
The following 15 giant formations are considered the tallest mountains in the world (measured from sea level to their summit).
The Highest Point on Earth
Pinpointing the highest point on Earth depends on how it's measured. Mount Everest is typically associated with the title since its highest peak's altitude above mean sea level is 29,029 feet. However, Mauna Kea in Hawaii is the tallest mountain from base to peak, at over 33,5000 feet. Looking at the farthest point from the Earth's center, however, would point you toward Mount Chimborazo in Ecuador, whose summit stands over 6,800 feet farther from the center of the Earth than Everest.