by Laurie Ulster: To celebrate the classic 1970s TV show, here a few fun facts that will make you happy…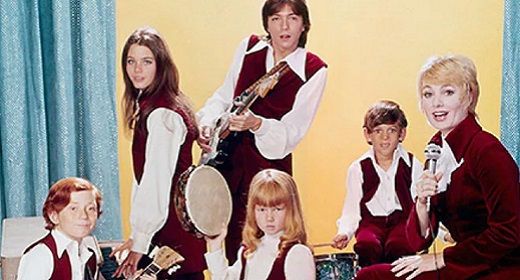 What do Richard Pryor, Rob Reiner, and Ronald Reagan's daughter Maureen have in common? They were all guest stars on the The Partridge Family. The show hit the air in 1970 and quickly became a hit, transforming velour pantsuits, neck ruffles, and David Cassidy into national obsessions.
For four seasons, TV viewers sang along with Oscar-winning actress Shirley Jones and her fictional family, played by Susan Dey, Danny Bonaduce, Suzanne Crough, Brian Forster, and Jones' stepson David Cassidy. Dave Madden rounded out the group as manager Reuben Kincaid. Based on the real-life singing family The Cowsills, the show had a sweet innocence to it, steering viewers through the early 70s with a gentle, musical hand. It wasn't exactly counterculture, but TV had never seen anything like it, and the ratings skyrocketed. So did album sales; despite the fact that Shirley Jones and David Cassidy were the only two cast members who actually performed on Partridge Family Records, the whole group was nominated for a Best New Artist Grammy in 1971. (They lost to The Carpenters.) Their biggest hit, "I Think I Love You," went to #1 on the Billboard charts in 1970, outselling The Beatles' "Let It Be." The show itself was nominated for a Best TV show Golden Globe two years in a row.
To celebrate the 1970s staple, we're offering up some fun facts that may surprise you.
1. Shirley Jones could've been Carol Brady instead of Shirley Partridge.
Shirley Jones has had a bit of a magical career. Her very first audition put her in front of Broadway legends Richard Rodgers and Oscar Hammerstein within an hour, and cast in the chorus of South Pacific that same day. Within a year, she was starring in the movie version of Oklahoma!. She became a big star, initially known for ingénue roles in musicals, but then showed off her dramatic chops by winning an Oscar for Elmer Gantry.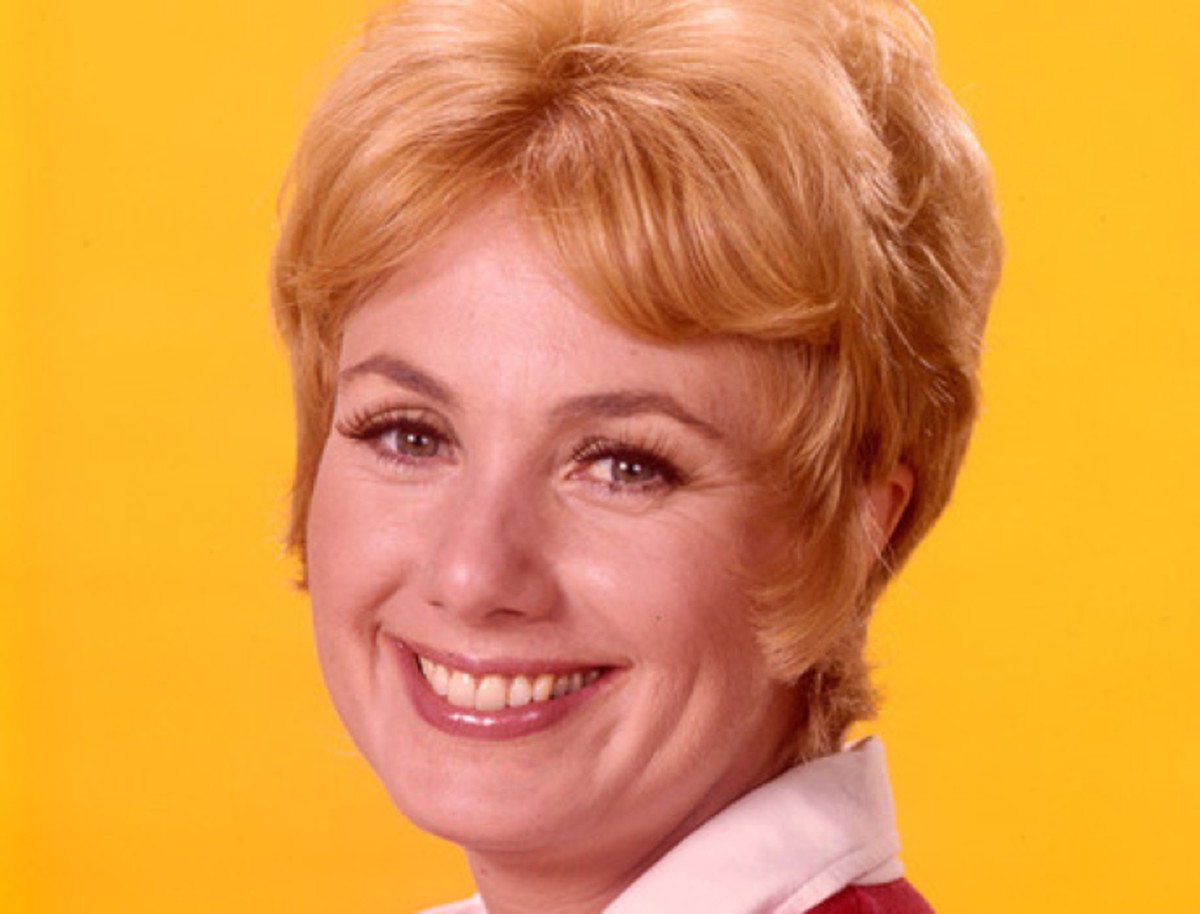 By 1970, Jones was raising three boys with husband Jack Cassidy, was interested in doing a steady TV series. She was offered the role of Carol Brady on another new series scheduled for that fall called The Brady Bunch. She turned it down, saying she didn't want to spend all of of her scenes in the kitchen making sandwiches. (Clearly they hadn't planned the three-parter Hawaii episode yet.) Instead, she took the role of Shirley Partridge, who quits her job as a bank teller to join her kids' singing group and guide them through superstardom.
2. Screen Gems (Sony) made millions off the show, and kept it to themselves.
While the show was a hit and record sales were topping the charts, the cast wasn't getting any richer. Most egregious was the exploitation of David Cassidy, who had become a teen idol and superstar. He was selling out stadiums and getting mobbed by fans everywhere he went, so beloved by teenage girls that going out in public was hazardous. He would come home to find naked women in his house, or camping out in his car. Products featuring his likeness were everywhere. Companies were making a fortune off of his image, and his contract didn't require them to pay him any royalties or even ask his permission. Girls who paid money to join the David Cassidy fan club had no idea that their allowances were lining the pockets of people he didn't know or authorize to use his name. Lunch boxes, t-shirts, posters, board games, and everything else you can think of were plastered with his face, but he was earning a flat salary of $600 a week.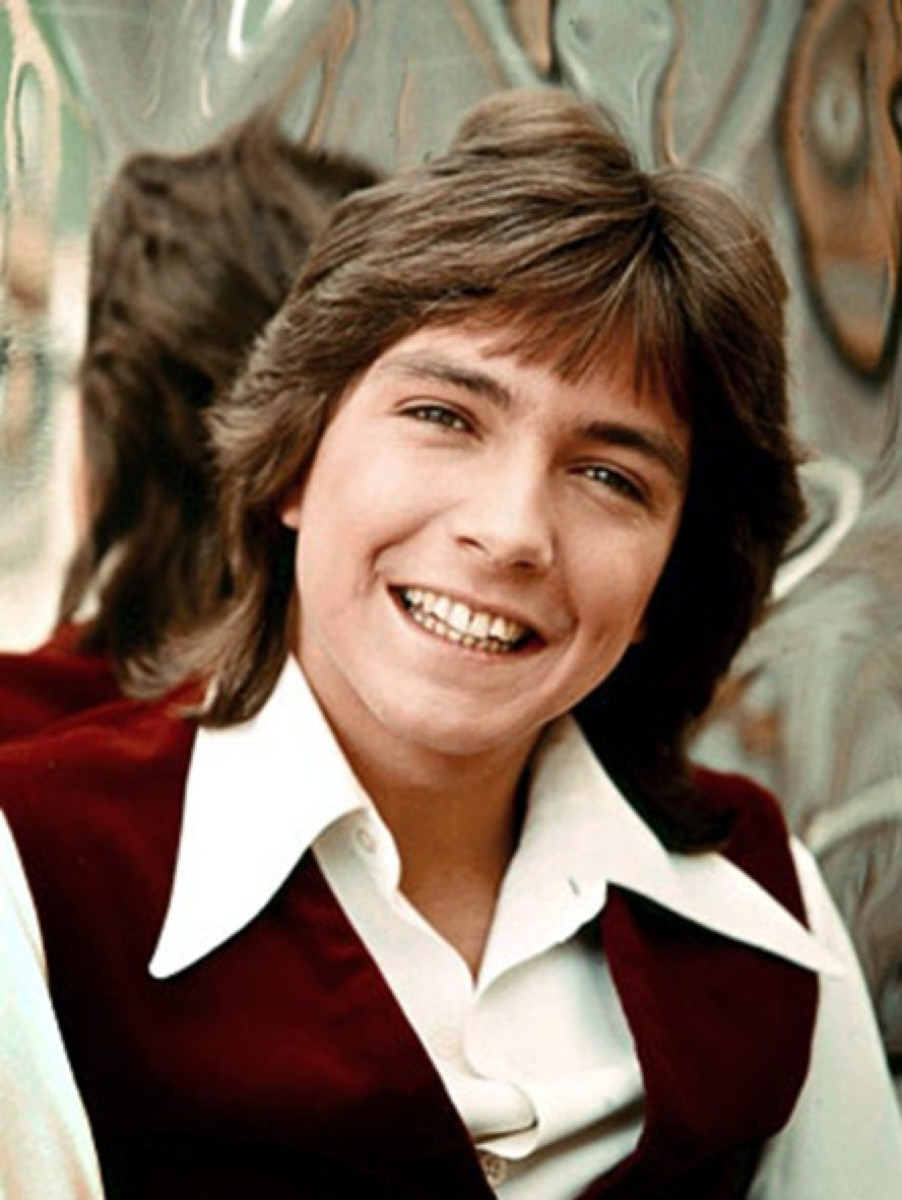 He was only able to change the terms of his contract when his manager realized that he'd been under 18 when he signed. Oops! She was finally able to renegotiate and give him a piece of the action as well as a new weekly salary reflective of his star status.
Cassidy did find his own way to rebel against the squeaky-clean image created by the studio. In May of 1972 he gave a provocative interview to Rolling Stone Magazine. The article talked about his drug use as well as his sexual prowess. (Even his brothers talked about how well-endowed he was, giving him the nickname "Donk.") To prove that he was not the manufactured teen idol being touted by the press, he posed nude on the cover, in a photo by Annie Leibovitz. It's hard to imagine the impact of David Cassidy's nude Rolling Stone cover in a post-Miley Cyrus world, but at the time, people thought it would ruin his career. He may have been hoping for that all along.
3. Danny Bonaduce was a handful on set as well as on screen.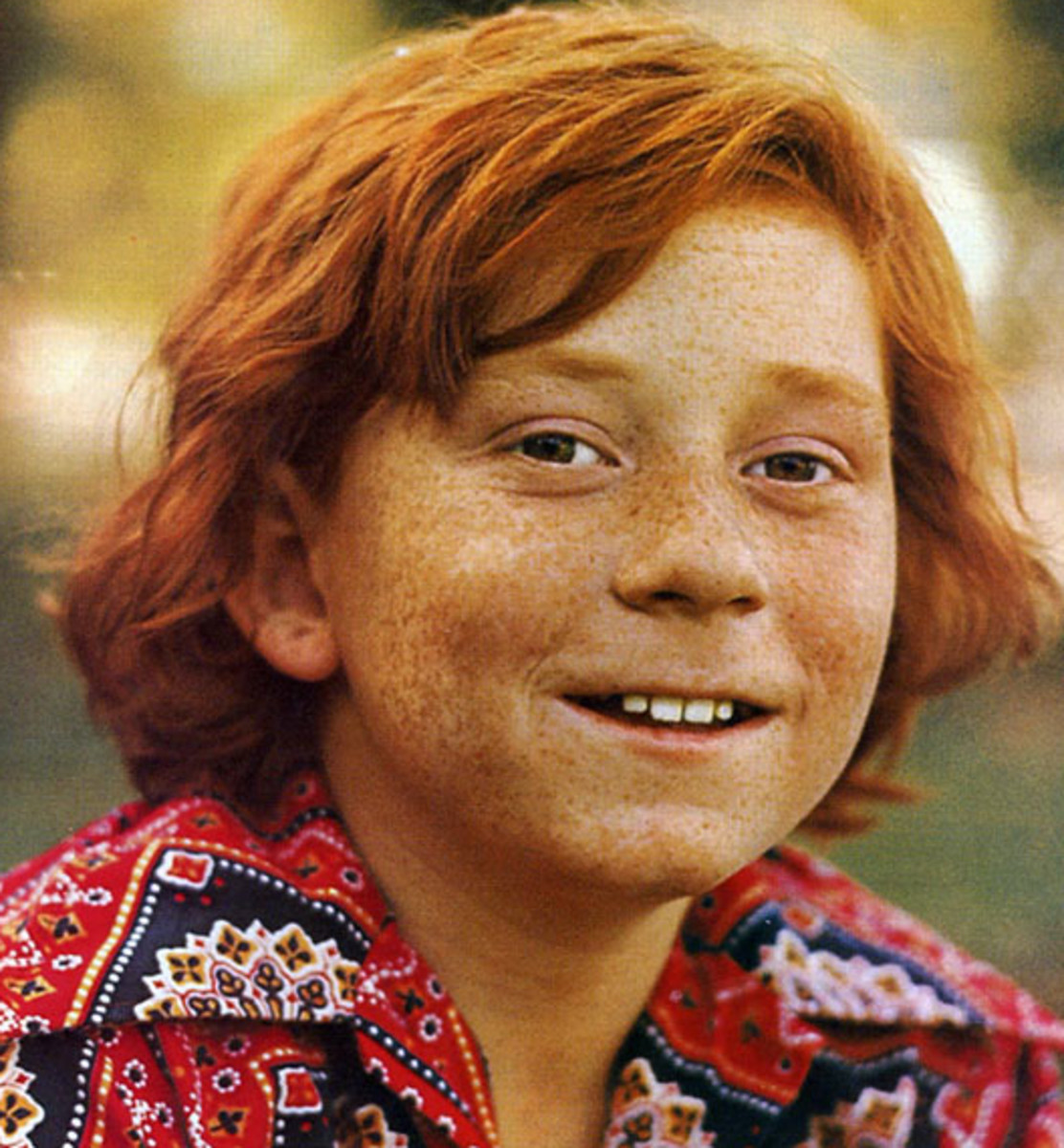 Smart aleck Danny B didn't have to stretch that far to play smart aleck Danny P. He was well-liked but notorious for acting up on set; after all, he was still a kid. One day an exasperated but maternal Shirley Jones forgot herself and ordered him upstairs to his room, despite the fact that the set didn't actually have an upstairs and she wasn't really his mom. Another time when his cast mates thought he was getting too big for his britches, they got Susan Dey to pour milk over his head, which ultimately found its way into an episode (although it was done to Keith instead of Danny). AT 11, Bonaduce also had a hard time remembering his lines, and once had to do 36 takes to get a relatively uncomplicated scene completed.
Many people remember his off-screen post-Partridge Family adventures—which included drugs, wrestling matches with other TV celebrities, raunchy radio shows, and various run-ins with the law—but it comes as less of a surprise with a little background. Bonaduce grew up in a volatile, unhappy household. His father beat him regularly, even when he was starring in a hit TV series, and co-star Dave Madden often let him stay over at his house, acting like something of a father figure to him. Shirley Jones and David Cassidy were close to him as well.
4. There were two Chris Partridges, as well as some other disappearing cast members.
At the beginning of the show, Chris Partridge was played by Jeremy Gelbwaks. While the story told by the studio was that the Gelbwaks family moved away, the truth is that every cast member and every crew member complained about his behavior. The kid was not ready to work. He was replaced in the second season by Brian Forster, who played Chris for the rest of the series, and was by all accounts terrific to work with. He didn't really play the drums, but worked hard to learn enough to look the part. Interestingly, the studio didn't receive even one letter about the switch.
In addition to a disappearing Chris, there was also a disappearing dog. Much like the Brady family's Tiger, the Partridges' dog Simone vanished shortly after season 1 and was never spoken of again.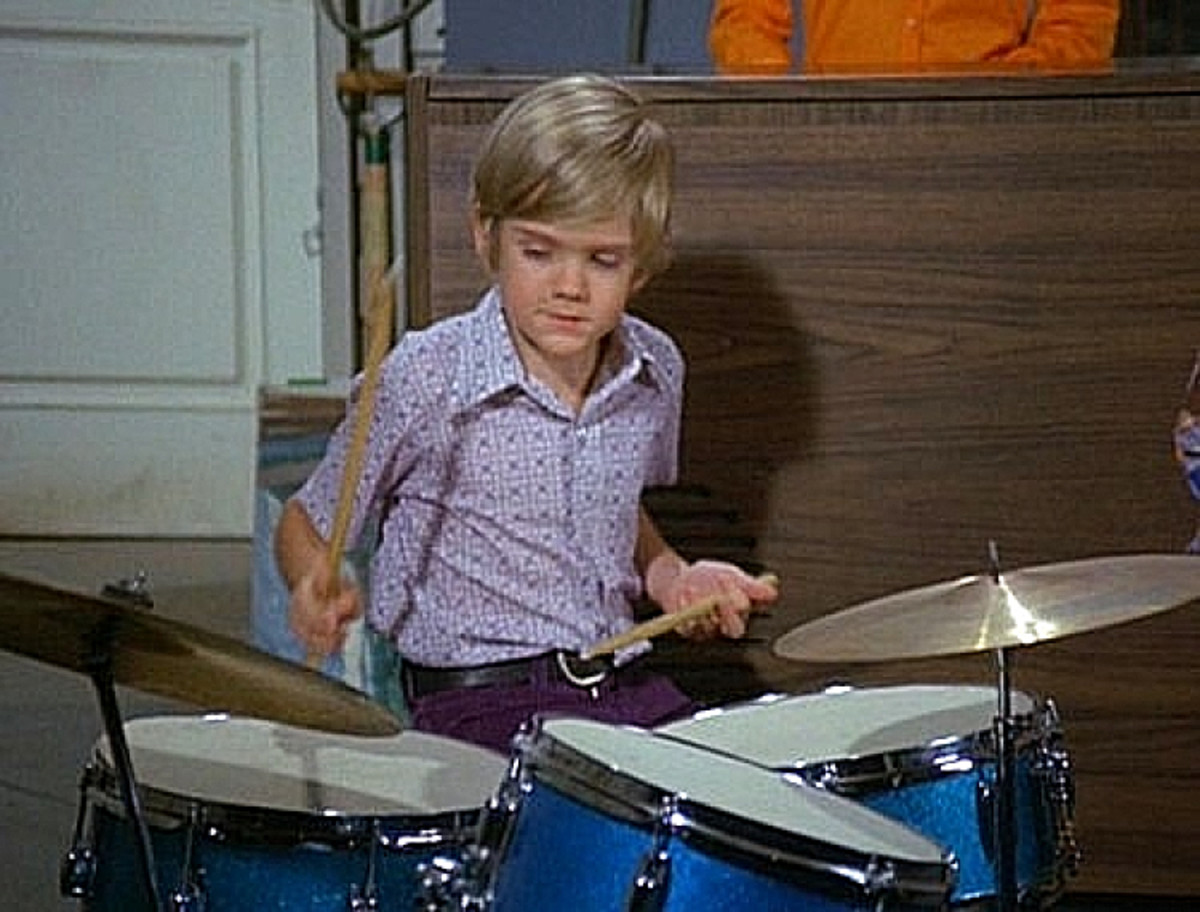 Also like the Bradys, a new, much younger cast member was brought in (in a shark-jumping moment for both shows) at the 11th hour to try to raise sagging ratings. It didn't work, and he was soon sent packing.
5. The guest star list will blow your mind.
The Partridge Family featured quite a few guest stars. . .older ones making the TV circuit, as well as up-and-comers who would eventually become stars in their own right.
A very young, VERY pre-Taxi Driver Jodie Foster turned up as the daughter of one of Shirley's suitors (played by 70s star Bert Convy), whose crush on Danny led to her punching him in the eye.
Farrah Fawcett had a cameo as a young hottie enlisted to help Danny and Reuben discredit TV vet (and future M*A*S*H star) Harry Morgan, and everyone on set could see she'd be a star one day. Fellow Charlie's Angels Jaclyn Smith and Cheryl Ladd had their moments on the show as well.
Other notables included Michael Ontkean (Twin Peaks), Ray Bolger and Margaret Hamilton (The Wizard of Oz), Louis Gosset, Jr., Mark Hamill (who wouldn't become Luke Skywalker for another few years, but played Laurie's boyfriend), Charlotte Rae (The Facts of Life), Tony Geary (General Hospital), Nancy Walker (Rhoda), and in an in uncredited appearance, Johnny Cash. Richard Pryor was so drugged that he wasn't a whole lot of fun on set. Dick Clark wasn't either, according to Shirley Jones, although he'd go on to co-host The Other Half with Danny Bonaduce a few decades later. That's a lot of star power, but the one who made the biggest impact was future Family Ties mom Meredith Baxter. She and David Cassidy began a brief but intense relationship. His schedule of touring and appearances made it almost impossible for them to be together, however, and she broke his heart when she was cast in a new series, Bridget Loves Bernie, and fell in love with her co-star David Birney.
6. The Partridge family's house looks familiar for a reason.
Viewers with sharp eyes may have recognized the house the Partridges lived in, especially if they were watching other prime time shows of the same era. Samantha and Darrin Stevens' nosey neighbors, the Kravitzes, lived in the very same house on Bewitched. The block was one used by other shows like I Dream of Jeannie, and had been seen previously on Dennis the Menace and The Donna Reed Show. There were times when the Stevens' house was particularly prominent as the Partridge family's bus drove by. The house later turned up in the Reese Witherspoon movie Pleasantville.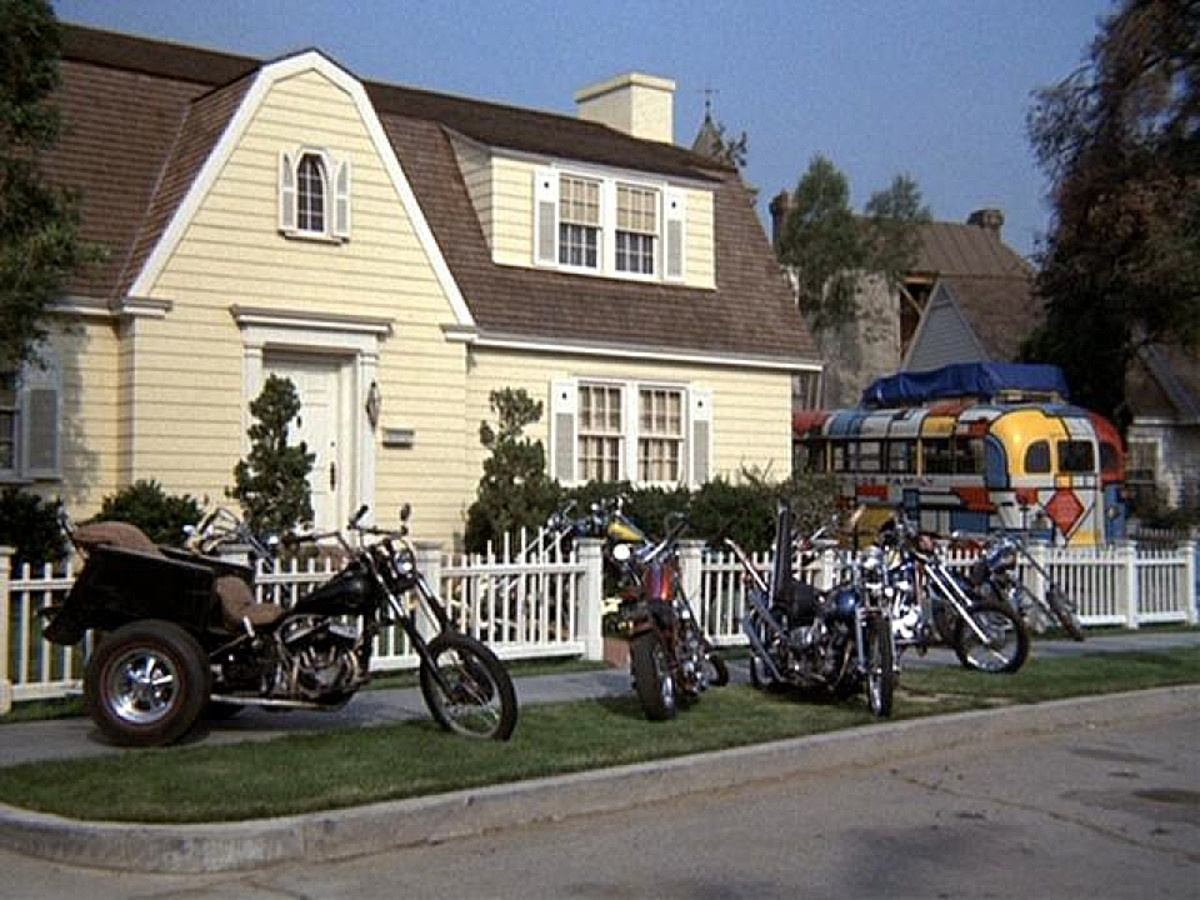 7. Susan Dey had a crush on David Cassidy the entire time they were filming.
They played brother and sister, but they were still teenagers. Susan Dey was two years younger than David Cassidy, but the two really clicked, and while he was happy with what he thought was a close and innocent friendship, she was pining for him. He'd come back from his tours and concerts and regale her with stories of the girls who followed him around, begging to sleep with him and often succeeding, and she listened as a good friend would, never saying a word about her true feelings. Shirley Jones finally took Cassidy aside to tell him he was battering Dey's heart with every word, and he realized he'd been an idiot.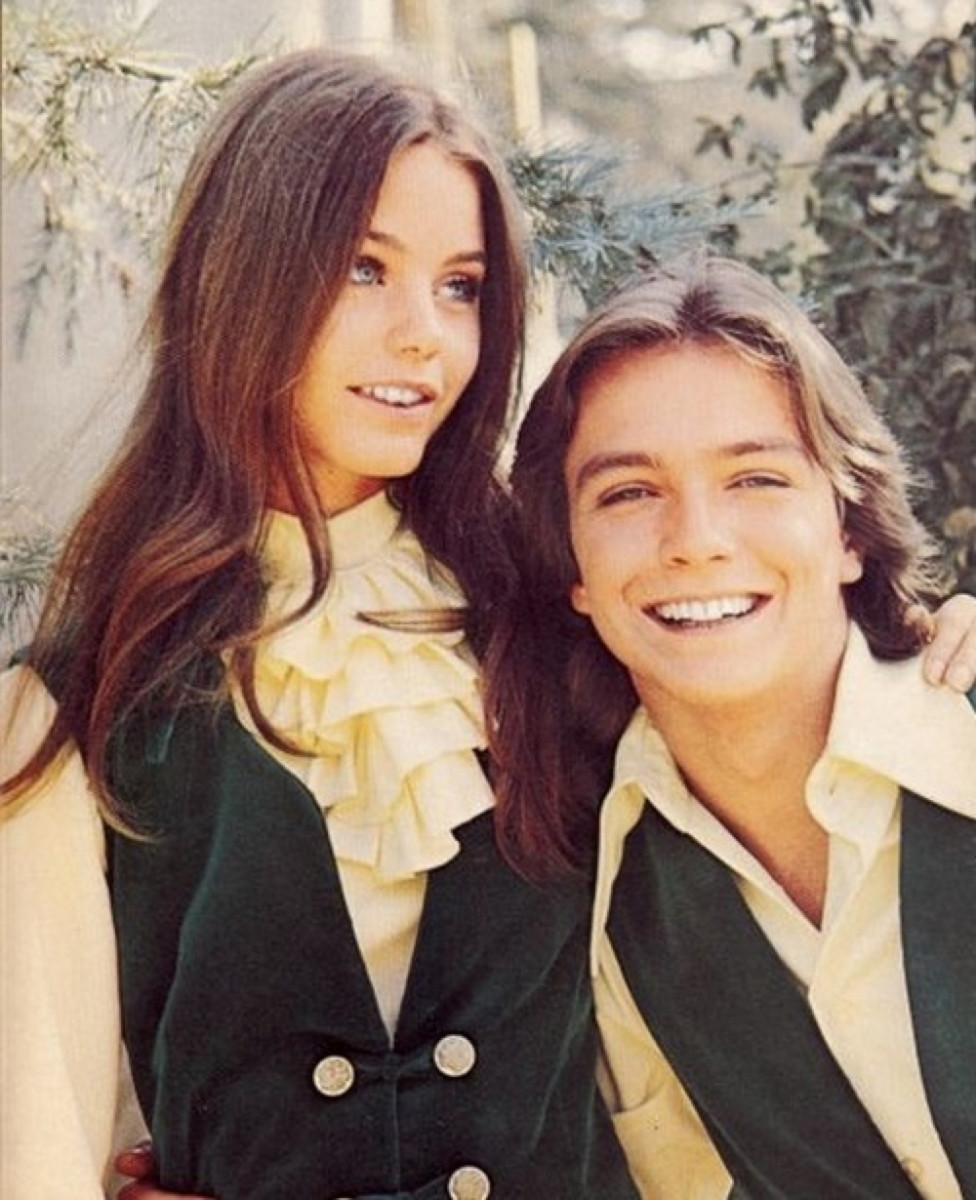 They eventually gave a romantic relationship a quick shot once the series was over, but it didn't really work out between them. These days, they don't speak, to Cassidy's dismay, although they've both long since moved on to separate marriages and families.
In 1974, after 96 episodes and 8 albums, the series came to an end. David Cassidy had already said he wouldn't come back for another season, and the network had already moved it to a new time slot, scheduling it against the #1 show in the country, All In The Family. The times they were a-changing. Susan Dey went on to star in L.A. Law, and the others went their separate ways. The cast sometimes reunited for various TV specials, including a strangely combined Thanksgiving event with the cast of My Three Sons, and a mini-reunion on The Arsenio Hall Show.
The show was still a hit in syndication, and even an award-winner again, thanks to the TV Land Awards, scooping up awards for Best Fashion Plate (David Cassidy) and Favorite Teen Dream (Susan Dey).
One last fun fact: Much like other shows of the time, there was an animated spinoff of the show; theirs was called Partridge Family, 2200 A.D. Shirley Jones and David Cassidy steered completely clear of it, and Dave Madden and Susan Dey kept their involvement very limited. Good call.
"We had a dream we'd go travelin' together

And spread a little lovin' if we'll keep movin' on

Somethin' always happens whenever we're together

We get a happy feelin' when we're singin' a song."
C'mon get happy!