by Cate Lawrence: Solar is the secret sauce to less reliance on oil…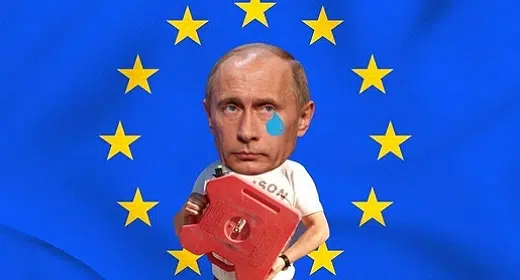 This week has been a big one in the EU, with the European Commission going all-in on renewable energy and, in particular,solar.
In March 2022, following the invasion of Ukraine by Russia, the European Union committed to entirely phase out its dependency on Russian gas, oil, and coal imports. It asked the European Commission to develop a plan on how to do so by the end of May 2022. The REPowerEU plan is the result.
An intensive commitment to renewables
The plan commits to partnerships with renewable businesses and a rapid rollout of solar and wind energy projects, combined with renewable hydrogen deployment in the short term. This includes approval for the first EU-wide hydrogen projects by the summer.
Additionally, a hydrogen accelerator is planned to build 17.5 gigawatts (GW) of electrolyzers. This would fuel the EU industry with 10 million tonnes of renewable hydrogen by 2025. Also in development is a modern regulatory framework for hydrogen.
Going all-in on a solar-powered future
However, the most significant commitment is to solar energy, with a 28-page dedicated EU Solar Strategy setting out the details.
Simply put, Europe is going ALL in.
Kadri Simson, the EU Energy Commissioner, told the press at public launch of the plan:
By 2030, the share of wind energy in power production capacities will double from the current 33% to 67%. Solar energy will be the biggest source of electricity in the EU by then, with more than half of it coming from rooftops.
The European Solar Rooftops Initiative
Rooftop solar is compulsory for all new public and commercial buildings with usable floor areas larger than 250 square meters by 2026.  Current builds must install solar panels by 2027, and residential buildings by 2029.
Even better, the process will be expedited, with rooftop solar permits to be granted within three months.
There's also a commitment to agrivoltaics (solar energy in farming), floating solar initiatives, and repurposing abandoned industrial or commercial setups and land for solar projects.
SolarEVs get their place in the sun
The commission details the benefits of solarEVs for energy storage and suggests a future where solar and electricity contracts use data-sharing agreements for recharging needs.
To be clear, there are no specific targets or timelines in terms of any mobility rollout. I would have expected SOME plans for public transport.
But there is some good contextual information. For example, the importance of off-grid recharging stations in rural areas and places with limited grid connection.
Critically, the report also mentions the importance of interoperability for connected devices such as batteries and heat pumps. It details measures such as standardization or open-source solutions for digital connectivity. This ties in well with the Commission's proposed Data Act, which plans to set up rules regarding the use of data generated by IoT devices.
So there we have it: some highly ambitious goals. But there's also a pretty detailed roadmap on how to get there. This includes ideas around public and private funding and actionable targets. It stresses the need for a skilled workforce to achieve these aims.
It's anyone's guess how different EU members choose to run with these ideas at a local level. Or how and if  the timelines are enforced.
But as things are moving fast, we'll find out soon enough.