Several studies on the genetics of longevity have been reviewed in this paper…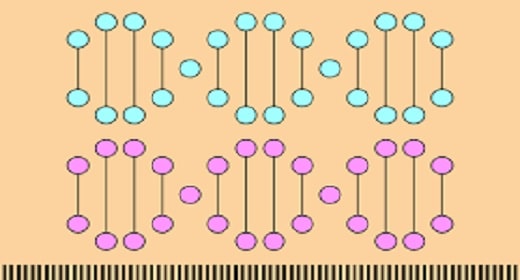 The results show that, despite efforts and new technologies, only two genes, APOE and FOXO3A, involved in the protection of cardiovascular diseases, have been shown to be associated with longevity in nearly all studies. This happens because the genetic determinants of longevity are dynamic and depend on the environmental history of a given population. In fact, population-specific genes are thought to play a greater role in the attainment of longevity than those shared between different populations. Hence, it is not surprising that GWAS replicated associations of common variants with longevity have been few, if any, as these studies pool together different populations. An alternative way might be the study of long-life families. This type of approach is proving to be an ideal resource for uncovering protective alleles and associated biological signatures for healthy aging phenotypes and exceptional longevity.
The aging process is driven by the accumulation of molecular damage, resulting in a gradual increase in the fraction of cells and organs carrying defects. The age-related increase in damage levels interferes with both the performance and the functional reserves of tissues and organs, resulting in a disruption of the self-organization system and a reduced capacity to adapt to the environment. Frailty, disability, age-related diseases, and, ultimately, death ensue. Maintenance mechanisms slow down the damage accumulation rate. These mechanisms are positively or negatively modulated by various factors, i.e., genetics, epigenetics, sex and gender, socioeconomic and educational status, chance and circumstances of life, nutrition and physical activity, stress management and social support, and pathogenic load. Different combinations of these factors create the possibility of avoiding, delaying, or controlling age-related diseases [1,2].
Longevity should be considered a specific country/population concept, as different populations/countries, due to different historical, anthropological, socioeconomic, and environmental factors, show great variability in their life expectancy. In "absolute" terms, however, the definition of longevity is based on the maximum duration of life of human beings. The canonical age of 100 is considered the threshold of longevity, although people over 95 years are called long-lived individuals (LLIs). Supercentenarians are, instead, people who have reached the age of 110, while semi-supercentenarians are people between the ages of 105 and 109 [
Demographic evidence shows a continued decrease in mortality in old age as well as an increase in the maximum age at death, which might gradually extend human longevity. This would suggest that no strict constraints exist for human longevity. However, survival improvements with age tend to decline after age 100 and the age of death of the world's oldest person (Jeanne Calment, 21 February 1875–4 August 1997 [4]) has not changed in the last 30 years. The analysis of the data of all Italians aged 105 or over between 2009 and 2015 (born in 1896–1910) has provided proof of the existence of a plateau of mortality at extreme age. These studies suggest that the maximum human life span is fixed and subject to natural constraints, likely linked to the laws of physics [2,5,6].
Longevity is not a matter of genes. A few years ago, this message appeared in all the newspapers of the world, following the publication of a large study that dissected the genealogical trees of 400 million individuals, tracing back generations, and including dates of birth, death, places, and family ties. According to this study, as well as another published the same year, genes would play a very marginal role in achieving longevity [7,8]. However, these extensive studies have analyzed the influence of genetics in terms of lifespan, but not in terms of longevity [9]. Both articles refer, indeed, to a low prediction of descendant longevity based on the ages reached by their ancestors/parents. Despite that no age cut off was adopted and all ages were included, it is reasonable that the ages of individuals used in these studies reflect the average population lifespan, which includes only a small percentage of centenarians (less than 1 in 5000). This would explain the low heritability observed of the longevity trait. On the other hand, several years ago, Perls et al. [10,11] clearly showed a high heritability of the exceptional longevity phenotype that becomes even higher as the ages of the study participants increase (see also paragraph 4).
There is no doubt that human beings are the result of their genes, but they would not be the same without the experiences that they have had since leaving the mother's womb. As an example, in cohorts of U.S. births between 1918 and 1919, prenatal exposure to the influenza pandemic (Influenza A, H1N1 subtypes) was shown to be associated with ≥20% excess of cardiovascular diseases (CVDs) at 60–82 years of age, compared with cohorts born without exposure to the epidemic. The height of adults at the time of enrolment for World War II was lower than that of people born in adjacent years, and school performance was also lower. Therefore, prenatal exposure to maternal flu, even uncomplicated, can have consequences on future extrauterine life, likely through epigenetics [12]. It cannot be ruled out that these epigenetic changes might also be due to stress as a result of the consequences of war. On the other hand, everyone would not be the same if born in another part of the world as clearly demonstrated by Table 1.