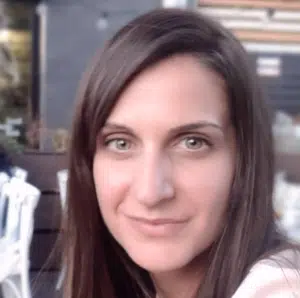 Contact information for viewers:
Total Views: 7,646
Sophia Smith
Sophia Smith is a lifestyle blogger, a food enthusiast and graphic & UX designer. She is an aesthete and photography lover by heart who loves everything that includes visual communication. Sophia is also very passionate about eco-friendly topics, sustainable fashion, green beauty brands, and conscious business. Sophia's other hobbies centre around her love for cooking healthy meals, wellness rituals and living in balance with nature. She loves sharing meaningful content that inspires and educates people and has covered topics ranging from organic beauty products and sustainability to self-care and mental health.
Sophia has contributed to a number of publications including Best Self Media, Naughty Nutrition, Mother Earth Living, Sivana Spirit, Urban Naturale, Carousel, Austin Fit Magazine and Cause Artist.

Quotes
"Spread love everywhere you go. Let no one ever come to you without leaving happier." - Mother Teresa
"Tell me and I forget. Teach me and I remember. Involve me and I learn." - Benjamin Franklin
"It is during our darkest moments that we must focus to see the light." - Aristotle
"The greatest glory in living lies not in never falling, but in rising every time we fall." - Nelson Mandela
"You only live once, but if you do it right, once is enough." - Mae West
"Love the life you live. Live the life you love." - Bob Marley
"Nothing is impossible, the word itself says, 'I'm possible!'" - Audrey Hepburn
"Believe you can and you're halfway there." - Theodore Roosevelt
"Whether you think you can or you think you can't, you're right." - Henry Ford
"You become what you believe." - Oprah Winfrey
"If anything is worth doing, do it with all your heart." - Buddha
"What you are is what you have been. What you'll be is what you do now." - Buddha
"Nothing can harm you as much as your own thoughts unguarded." - Buddha
"The purpose of our lives is to be happy." - Dalai Lama
"The goal is not to be better than the other man, but your previous self." - Dalai Lama
"We need to learn to want what we have, not to have what we want, in order to get stable and steady happiness." - Dalai Lama
"People take different roads seeking fulfillment and happiness. Just because they're not on your road doesn't mean they've gotten lost." - Dalai Lama
"If you think you are too small to make a difference, try sleeping with a mosquito." - Dalai Lama
"Give the ones you love wings to fly, roots to come back, and reasons to stay." - Dalai Lama "Remember that sometimes not getting what you want is a wonderful stroke of luck." - Dalai Lama
"What you seek is seeking you." - Rumi
"Don't grieve. Anything you lose comes round in another form." - Rumi
"Yesterday I was clever, so I wanted to change the world. Today I am wise, so I am changing myself." - Rumi
"Everything you can imagine is real."- Pablo Picasso
"Impossible is just an opinion." - Paulo Coelho