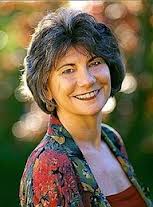 Place of Birth
Trenton, New Jersey, USA
Foundation of Teaching
Creative Visualization, Intuition, Love, Compassion, Presence
Example of Teaching
"When I'm trusting and being myself as fully as possible, everything in my life reflects this by falling into place easily, often miraculously."
Total Views: 15,449
Shakti Gawain
Shakti Gawain (30 September 1948 – 11 November 2018) was a pioneer in the field of personal development. She was a best-selling author and internationally renowned teacher of consciousness. Shakti facilitated thousands of individuals in developing greater awareness, balance and wholeness in their lives.
Shakti wrote numerous books considered classics in her field. Her distinguished publishing history includes best sellers "Creative Visualization," "Living in the Light," "The Path of Transformation," Four Levels of Healing," "Creating True Prosperity," and "Developing Intuition." Her books have sold over 10 million copies and have been translated into more than thirty languages. She is the co-founder, with Marc Allen, of New World Library Publishing Company.
She appeared on such nationally syndicated programs as The Oprah Winfrey Show, Good Morning America, Sonya Live, The Larry King Show, The Leeza Show, America's Talking and New Dimensions Radio, and was featured in New Woman, New Age Journal, and Time Magazine.
Through her seminars and her books, Shakti helped people heal and develop all levels of their being — spiritual, mental, emotional, physical — and access their intuitive inner wisdom. Sharing the ideas and practices that have helped her the most in her own life, she guided others on their path to living more consciously. She facilitated us in finding deeper meaning and purpose through developing our unique gifts and abilities. Shakti was a passionate environmentalist, who believed that as we bring more awareness to our daily lives, we can learn to live in balance on our planet.
Shakti was diagnosed with Parkinson's disease in the late 1990s and later with Lewy body disease. She lived with the diagnosis with strength and grace. In 2015, Shakti made the hard decision to step back from her public life so that she could focus on her own healing and spend time with her family.
She lived in Mill Valley, California with her husband, Jim Burns, until her death in 2018. Shakti passed away on November 11, 2018, at the age of 70, from complications related to hip surgery.
Quotes
"I am convinced that life in a physical body is meant to be an ecstatic experience.
Every time you don't follow your inner guidance, you feel a loss of energy, loss of power, a sense of spiritual deadness."
"Our bodies communicate to us clearly and specifically, if we are willing to listen to them."
"The universe will reward you for taking risks on its behalf."
"We will discover the nature of our particular genius when we stop trying to conform to our own or to other peoples' models, learn to be ourselves, and allow our natural channel to open."
"Assertiveness is not what you do, it's who you are!"
 "We have to get good at being with ourselves before we can hope to be good at being in relationships with others."
"When I'm trusting and being myself as fully as possible, everything in my life reflects this by falling into place easily, often miraculously."
Read More Quotes >>>