by Cathy Hackl: Throughout the world, the average life expectancy is 71 years of age (70 for males and 72 for females).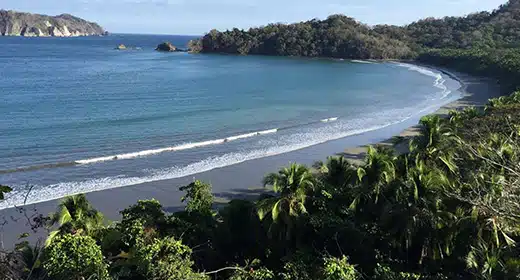 It remains to be seen if the COVID pandemic will affect that average. Whether this pandemic impacts the average lifespan of people around the world or not, a lot can be gained by studying five specific regions in the world where people seemingly effortlessly live to over 90 years in age. These regions are considered Blue Zones.
There are five regions around the world called the Blue Zones: Okinawa, Japan; Sardinia, Italy; Nicoya, Costa Rica; Ikaria, Greece, and Loma Linda, California. Each region has its own diet, types of exercise, and community structure, but each has specific elements in common – all starting with a sense of purpose. Let's explore the Blue Zone in Nicoya, Costa Rica and what the Nicoyan lifestyle can teach us about humanity and what we could do better in the future.
Nicoya was introduced as a Blue Zone in a 2004 National Geographic article by Dan Buettner. Nicoya is a small, rural beach community located on the Guanacaste peninsula on the northwest coast of Costa Rica. According to researchers, most inhabitants live to at least the age of 90. Nicoyans often live more than 100 years and Nicoya boasts of the highest number of centenarians in the world.
The most amazing part about people who live in Nicoya, Costa Rica is that many of them live without medication or disability. The way Nicoyans choose to live their lives gives us a template from which we can learn to improve our health and find our sense of purpose.
While we may not increase the average life expectancy throughout the world we can use Nicoya as a template for healthier living. The Nicoyan way of life can enlighten people to make choices that will help to increase their life expectancy. People often consider the impact of global decisions on future generations through legislation. But we must also consider the impact of our individual health and lifestyle choices on future generations.
Life Principles That Slow The Aging Process
Every morning, at dawn, before the men of Nicoya ride their horses through the mountains of the Costa Rican peninsula, they eat a healthy breakfast. The daily breakfast consists of gallo pinto (rice and beans) with a basket of homemade corn tortillas and hot coffee. This healthy breakfast gives them the nutrients they need for a day of tending crops and livestock.
While starting the day off with rice and beans may not be an ideal breakfast for most people, the key to a healthy breakfast is one rich with protein, complex carbs, and antioxidants (minus the preservatives). Protein helps to rebuild and repair tissue, as well as it helps a person to feel full. Complex carbs provide the energy a person needs to get through the day. And a breakfast rich with antioxidants helps to protect a person's cells from disease.
Along with starting every morning with a healthy breakfast, Nicoyans also eat nutritious food throughout the day. They eat many fruits and vegetables often grown on their own lands, and they tend not to consume much meat.
For those who might need some meal ideas, Dan Buettner, wrote the Blue Zones Kitchencookbook. It consists of 100 recipes with ingredients used by those who live in Nicoya, Costa Rica and the other four Blue Zones.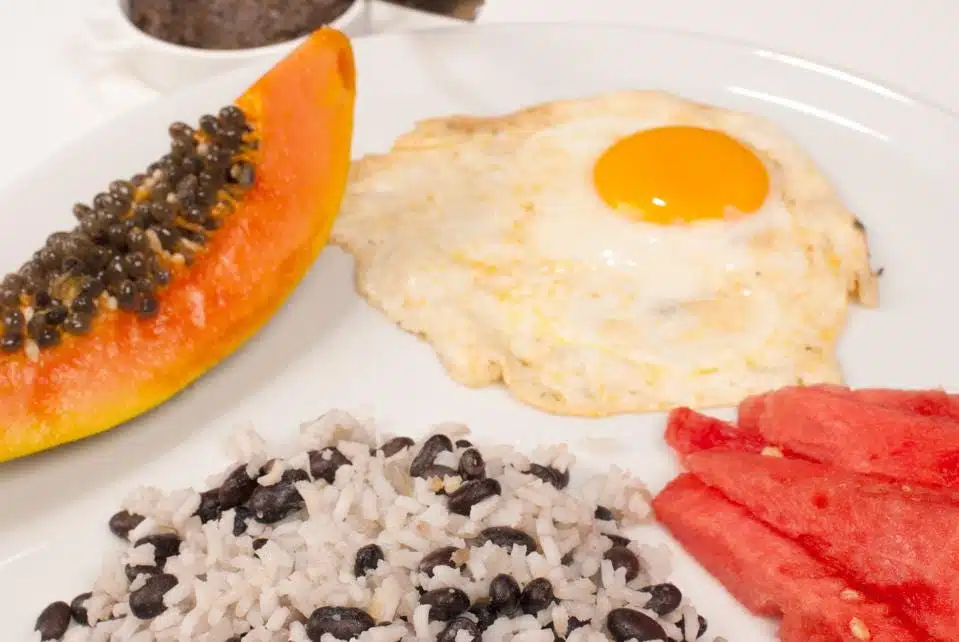 Impacting Tomorrow By Making Healthier Choices Today
While Nicoyans start their day by eating a healthy breakfast, their diet is not the only secret to living long lives. They also practice good physical and mental health. Many Nicoyans choose to walk from one destination to another instead of driving. Oftentimes, this helps maintain healthy and supportive relationships within their communities, and develop a strong sense of faith and purpose along the way.
While walking gives Nicoyans a chance to exercise and get fresh air, it also gives them time to enjoy the natural beauty for which Nicoya is known. Healthy and supportive relationships with friends and family are another one of their keys to longevity. Maintaining close ties with family and friends helps reduce stress.
One Nicoyan, a centenarian, said he knew death would eventually come for him but it is the love for his children that motivates him to keep going every day. "The proper mindset about longevity is not about aspiring to live to a very old age, but to enjoy the best quality of life possible during the last ten years we live," says Alvaro Cedeno-Molinari, a former Costa Rican diplomat and ambassador who works intensely promoting bioliteracy, regeneration, and well-being as holistic healthy mindsets.
What Life In The Blue Zones Teaches Us About Fighting A Pandemic
When Dan Buettner introduced the concept of Blue Zones, he formed the Blue Zones Project. It is a template outlining the lifestyles of people who live in places like Nicoya, Costa Rica. Cities throughout the world can use this template to encourage people to live healthier lives.
Though Chicago is not one of those cities that uses the template outlined in the Blue Zones Project, the city could adapt to the Blue Zones principals. In an articlein the Chicagoan, Marc J. Lane reasons why Chicago should use the Blue Zones template to improve the lives of people who live there.
Lane cites the impact of COVID-19 on minorities like Blacks and Hispanics throughout Chicago. While the Blue Zones project Lane discusses isn't a cure for COVID-19, the principals lived by the people in those zones could increase the chance of livelihood for people of other cultures. Lane reported isolation, alienation, and high rates of depression in Chicago's poorest neighborhoods as some of the reasons behind the high rates of COVID cases. By encouraging Nicoyan's belief community and sense of purpose through work, family, or nature, cities could help their poorest thrive.
Poor communities are notorious for living in "food deserts". Access to natural foods and organic fruits and vegetables (stables of the Nicoyans) is difficult to come by. "If you're eating a standard American diet, it's probably shaving about six to 10 years off of your life expectancy," Buettner says. People who have diabetes, heart conditions, or are overweight tend to have a more difficult time if they are infected by COVID-19. Changing the American diet and culture around the food we eat can help save lives.
Although the Blue Zone Project isn't all about diet, and it's certainly about more than food for the people of Nicoya it is a big difference from the typical American diet (no matter what type of community). "For most Americans, an entrance ramp for a new lifestyle change is through their mouth," Buettner says.
"Looking beyond Costa Rica's Blue Zone in Nicoya, elements that make our population stand out and that describe our focus on well-being can be found in every corner of our territory. This is due to key decisions the country has taken through its history that have positively affected its performance in social progress, environment, society and overall peace indicators," explains Daniel Valverde, Essential Costa Rica country brand director.
Cities Look To The Blue Zones For A Blueprint
Over the last several months, the world has mourned the loss of hundreds of thousands of lives. The best way we can mourn those lives lost is to honor them by creating a better future for our children, their children, and their children's children by making healthier choices now.
Now is the time for cities like Chicago to learn from the five Blue Zones throughout the world like Nicoya, Costa Rica. The template laid out in the Blue Zones Project: natural foods, daily movement, community, and sense of purpose, can help anyone develop stronger immune systems, so they can live healthier and longer lives.
We do not need to wait for our cities of residence to adopt the principles for healthier living outlined in the Blue Zones Project. We can start making healthier choices today, thus living more enriching lives and encouraging others to adopt similar healthy ways of living.
We can no longer afford to allow the COVID pandemic to cause us to live in or out of a place of fear. We must make the health of future generations our responsibility by implementing the lifestyles of the Blue Zones people now.
"The sense of community, shared purpose and celebration and appreciation for life in all its forms allows for a way of thriving that can even be seen today to have a connection to vitality and mitochondrial health." Pablo Jenkins, a regenerative investor and futurist explains that it is a great time to take on that wisdom from the local ancestors and combine it with new regenerative ways of living.  It is the reason why the founder of Omega Institute set up Blue Spirit in Nosara and a Longevity center. Having worked with the pioneers in mind-body research and psychoneuroimmunology.
Blue Zones And The Health of Future Generations
Many of us in Western countries know we need to eat less junk and add more natural food to our diets. We know we should include exercise into all parts of our lives (not just an hour at the gym). It's difficult to maintain family bonds and friendships when school and work take us far from home, into strange communities. Speaking of work, finding work/life balance is a constant challenge for many. What we can incorporate about Nicoya into our culture is the sense of purpose Nicoyans enjoy. That sense of purpose drives them in all aspects of their lives. If we can harness that, we can hopefully improve the health of future generations.
"Adapting our lifestyles wherever we live to healthier practices such as intermittent fasting, walkability, exploring plant-based gastronomy, and low glycemic index food intake sound like your everyday doctor's recipe for a healthy life," says Cedeno-Molinari.
"But the simplest truth is that what one needs is to sleep eight hours every night, eat a nutritious, plant-based diet during a six-hour period to give your pancreas an 18-hour break until your next meal, and be at peace with everything and everyone all of the time," he adds.
Can These Blue Zones Hold The Key? 
For Priscila Chaves, a Costa Rican social tech-entrepreneur and ethics thought leader, the question that still stands is, how can we translate these apparent otherworldly effects, to the rest of us? "Many believe it will be through the cutting-edge innovations of regenerative medicine that the privileges of the Blue Zones can be democratized, so that anyone, anywhere, and at any time has access to the technology that allows us to replenish, replace and rejuvenate our physical bodies."
"What we've witnessed during 2020 are healthcare systems around the world that are reactive, bureaucratic, inefficient, and saturated. They're focused on sick care, and so the actual healthcare is often neglected," says Chaves. "Imagine yourself in a future not-so-distant, where more conscious lifestyle decisions you make at an individual level, are supported by a branch of medicine that attempts to change the course of diseases and regenerates failing parts of our bodies. Longevity then would not be a luxury only reserved for a few living in Blue Zones, but a reality for billions."
In the future, when we do emerge from the current pandemic, many cities and companies will revisit well-being as a main topic for their citizens and employees. There will be a lot to learn and a lot to do to get back to a healthier normal. That is when brands, businesses and cities will be able to look at Blue Zone's like the one in Nicoya and find a model to follow.
When that day comes, Nicoya's Blue Zone will continue to be an example of the resiliency of the human body and spirit. For many the hope is that the lessons that these centenarians can teach us and the secrets of well-being and longevity that live in this extraordinary part of the world, will be able benefit all of humanity in the future.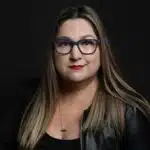 Cathy Hackl is a globally recognized Metaverse / Web 3 authority, strategist and tech futurist. She's a business executive, keynote speaker and one of the most influential women in tech and is considered a leading management thinker by Thinkers50. She founded the Futures Intelligence Group, which was acquired by Journey, a new design and innovation consultancy. At Journey she leads the Metaverse Studio. Hackl has worked for some of the biggest names in tech including Amazon Web Services, Magic Leap & HTC VIVE