by Francesca Gosling: The singer said she was "a little over" the way the cause has transformed over the years…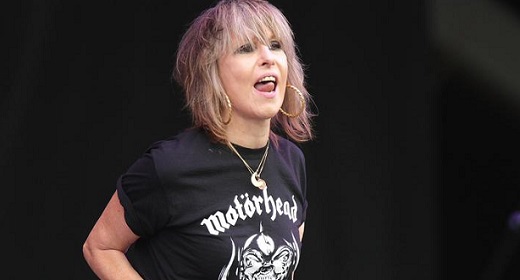 The Pretenders star Chrissie Hynde has bemoaned the "tyranny" of animal welfare campaigns as she described how her attitude towards the cause has changed.
The US singer, 66, has become known throughout her 40-year career with the band for her support of animal rights, but now feels a "little over" the subject.
She told the Press Association: "My only consistent message since I began the band was to encourage people not to eat meat, and then over the years it has informed most of my friendships and relationships.
"I don't like being in the spotlight unless I am on stage with the band, otherwise it makes me squirm, so you might as well use the fact that you've got a voice to say something.
"My message has always been the exact same thing, so I'm a little over the subject, but I'm in for life."
She continued: "There is a tyranny now of body awareness and nutrition. For me it was never about that, it was about animal welfare, and the (health) benefits of a vegetarian or vegan diet are a by-product of not abusing animals.
"It's almost on the verge of polarising people rather than mobilising them, because people have this almost messiah or jihad complex: if you don't do it the way we want you to, we'll kill you.
"It has to be inclusive. As soon as you make people feel they can't be part of it because they have a leather belt, then you've lost a lot of people."
Hynde performed at this year's Glastonbury Festival and last month visited the UK again as part of her current tour – a stint that she followed with an affectionate Facebook post praising the country's audiences and train systems.
She made headlines, however, with a recent show in Dubai where she reportedly lashed out at crowd members for filming on their phones. She later apologised on social media for being a "bitch".
"I prefer smaller venues because I like to see everyone and I am very sensitive to where I would want to be if I was in the audience," she said.
"I turned my nose up to arenas for many years, but performing in US ones with Stevie Nicks lately have been an eye-opener because it felt quite intimate. I draw the line at stadiums because that just isn't very pleasurable."
Hitting out at the many critics who have complained about Hynde continuing to use the same band name despite changes to its line-up – especially since the death of original members James Honeyman-Scott and Pete Farndon – she said that complaining is a "national sport".
She said: "The line-ups have changed, but basically it is still a band that puts it together and brings it to you on stage.
"I'm not like U2 with the four original members, nobody is. It's just the way it is.
"I'm not defending anything but I would tell people to come and see the band and see if they like it. Or don't. I don't care."