by Ronan O'Connell: A journey to remote Daocheng tests a couple's budding relationship in ways they never expected…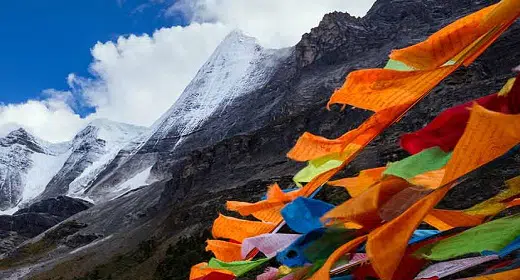 "Please don't let me die, please don't let me die." Even more bracing than that plea from my girlfriend Rungtiwa is the panicked look in her eyes. She is whispering, barely able to breathe. Her grip on my hand is scarily weak.
It's now more than 24 hours since she has been able to keep down any liquids or food. We're on the Tibetan Plateau, at an elevation of 13,000ft (3,960m), some 14 hours by rough roads from the nearest proper city. Rungtiwa is lying on a gurney in a small Chinese hospital where no staff speak English. She's suffering from severe altitude sickness, which can be fatal, and, due to the language barrier, we have no idea exactly how bad her condition is.
All we know is that there is just one cure. We must, as soon as possible, get her to below 8,000ft (2,438m) in elevation. Standing between us and that solution are two obstacles. First, it's after midnight and the streets of the small town of Daocheng in Sichuan Province are empty. Second, the route to a sufficiently low altitude is long and hazardous. We have to wait until daybreak and then tackle the 260mi (420km) trip along the dilapidated road between Daocheng and Kangding.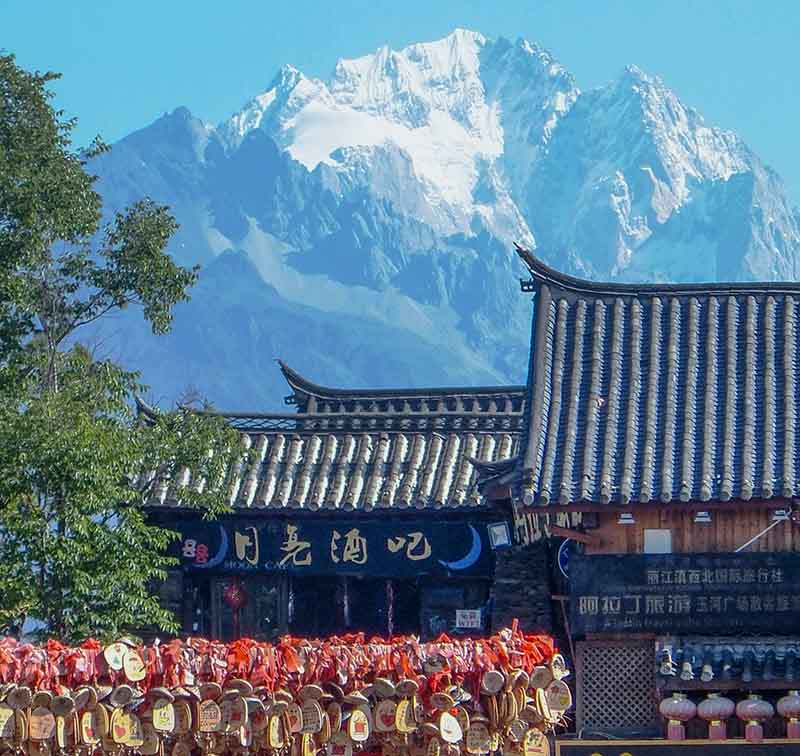 Rungtiwa and I had taken a major leap of faith to arrive at this moment. I had recently moved from Australia to start a new life in Ireland when I decided to take a big risk. I called Rungtiwa, who I had met at a wedding in Thailand and then talked to on Skype from Europe almost every day for four months. I asked her to quit her good job in Bangkok and leave her family behind to embark on this nine-week trip through Thailand, Laos, and China.
Given the chances we both were taking, I wanted us to find out, as quickly as possible, whether we were meant to be together. I figured such an adventure would quickly provide an answer. It has.
Right here, in a cold hospital room in the middle of nowhere, a revelation has arrived. I can't live without her. I want to marry Rungtiwa.
* * * *
Before we landed in Daocheng, this trip had already tested our bond. We had started the journey as relative strangers. Our relationship was built on the thin bedrock of a handful of dates in Bangkok followed by four months of frequent Skype calls. But there was something special between us. Privately, I knew it. When Rungtiwa voiced that same opinion, from the other side of the planet, it triggered a response that shocked my family, my friends and even myself. I asked her to leap, she agreed, and I bought a one-way ticket to Bangkok.
After a month together in the Thai capital, as she completed her work obligations, we began our adventure. The first stop was the southern Thai tropical paradise of Krabi. Rungtiwa had never traveled before, aside from brief trips to the Thai countryside with her family. While I expected her to adore it immediately, she found it hard to accept. Her life had been dedicated to school, then university, then working to help support her family, as is the norm in Thai culture.
By the time we reached Laos, the momentum had swung. Travel was getting under her skin, just as she was getting under mine.
In these early stages of the trip we both felt guilty – her for leaving a lucrative job, and me for asking her to do so. By the time we reached Laos, though, the momentum had swung. Rungtiwa awoke each day pulsing with positive energy. Travel was getting under her skin, just as she was getting under mine. Attraction had become affection.
Each day, I was increasingly beguiled by her honesty, her patience, her quirky sense of humor, her deep interest in the world around her and, above all, her kindness and humility. She gave the same level of attention and respect to everyone she met, from the street vendors to the wealthy owner of our hotel.
As we wandered through markets and temples in Vientiane, I found myself more and more concerned about her physical and emotional safety. Not that we were in any obvious danger – rather, that I couldn't bear the thought of her being harmed in any way.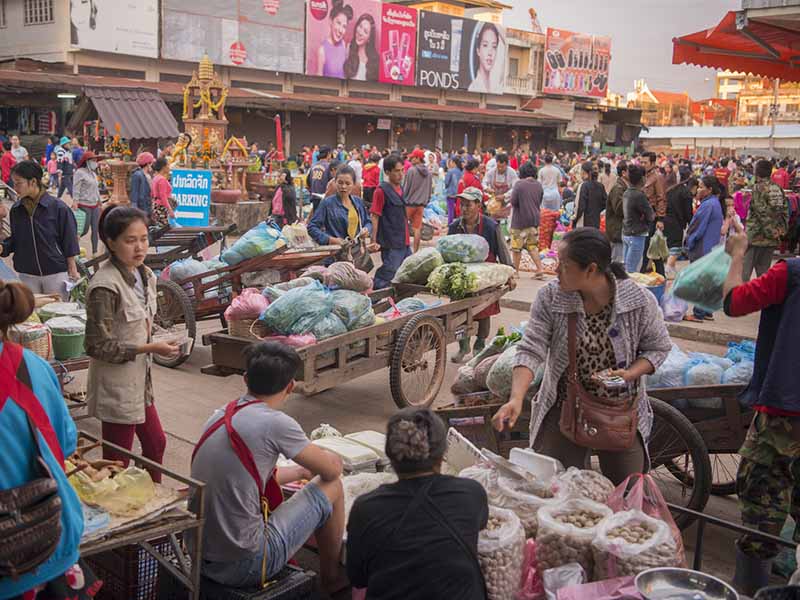 That explains why, weeks later, I felt so helpless as I watched her gasping for oxygen in a bed in Daocheng. Before she finally fell asleep, I made two promises – one to Rungtiwa and the other to myself. As I squeezed her hand, I assured her I would get her to Kangding the next day, and that she would be better.
The next morning, we were in a 4×4 taxi to the town of Litang. Rungtiwa sat next to me, leaning on a huge plastic pillow of oxygen that was attached to her nose by a tube. She was weak and terribly nauseous. The slightest bump in the road caused her discomfort, and to make matters worse, the road to Litang was being resurfaced, so it was incredibly uneven and the speed of our progress was glacial.
The patience of our driver and fellow passengers wore thin after Rungtiwa's third vomit stop. By the time we reached Litang, having pulled over a dozen times in six hours, they couldn't wait for us disappear. I carried our luggage and helped Rungtiwa to a bus stop. Eventually our ride arrived. Another eight hours of torture awaited her.
All the while, we were piercing some of the most exotic and majestic scenery I have ever seen. Snow-draped mountains, plunging gorges, crystalline rivers, flower-filled valleys, and a sequence of stunning Tibetan villages, their buildings intricate in design and drenched in color. Occasionally, I was able to savor it, just for a moment. Then I looked back at Rungtiwa, wincing in pain and craved an end to her ordeal.
A few days later in Chengdu, when she had fully recovered, I revealed something to her – that as she had slipped in and out of consciousness in that hospital in Daocheng, I had cried while imagining a life that didn't include her.
That fear was soon conquered. Immediately after our trip, I packed up my life in Ireland and moved to Bangkok. 18 months later, we married and now, five years on, we've just had our first child. One day, when he's old enough to understand, I'll tell our son everything. I'll explain how he is on this earth, in part, because a near-tragedy made his father see clearly. She was the one. She is the one.