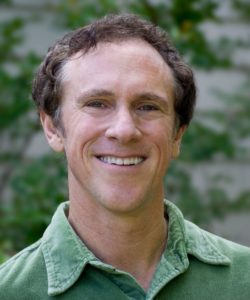 Home Base
Nevada City, CA
Foundation of Teaching
Non-dual awareness, positive psychology, meditation, Couples' issues, and Buddhism.
Quote
"Everything we do is really an attempt to feel positive emotions such as peace, love, and joy. When you find simple methods that help you to experience such states of consciousness quickly and easily, you have a true friend for life."
Total Views: 8,339
Jonathan Robinson, M.A., M.F.T.
Jonathan Robinson is a psychotherapist, best-selling author of 12 books, and a professional speaker from Northern California. He has reached over 250 million people around the world with his practical methods, and his work has been translated into 47 languages. His work has appeared in Newsweek, USA TODAY, and the Los Angeles Times, as well as dozens of other publications. In addition, Mr. Robinson has made numerous appearances on the Oprah show and CNN, as well as other national TV talk shows. He has spent more than forty years studying the most practical and powerful methods for personal and professional development.
Jonathan's second book, "The Little Book of Big Questions," became a New York Times bestseller, as did his book "Communication Miracles for Couples." Mr. Robinson's other books include: Instant Insight, Real Wealth, Shortcuts to Bliss, Shortcuts to Success, The Complete Idiot's Guide to Awakening Your Spirituality, The Technology of Joy, Conversations with Dog, and Find Happiness Now. His latest book is The Enlightenment Project.
Jonathan is the co-host of the popular podcast "Awareness Explorers" in which he interviews spiritual teachers such as Adyashanti, Rupert Spira and Byron Katie. As a professional speaker, Mr. Robinson has spoken to companies such as Microsoft, IBM, Coca-Cola, Dell, Bank of America, Google, Wells Fargo and hundreds of other successful businesses and organizations. He is known for providing his audiences with immediately useful and powerful information, presented in an entertaining and motivating manner.
Quotes
"Take what's useful to you and leave the rest."
"We always make progress towards what we measure, but we often measure the wrong things--like how much money we have.  If you want to be happier or more spiritually aware, begin to measure how you're doing with such things."
"If you want to experience higher consciousness, you need to do the work of letting go of lower motivations and instead become a servant of a higher power."
"Knowing yourself involves knowing what obstacles in you keep you from experiencing deeper levels of peace.  Once you know that, you can begin to let go of such obstacles."
"On each step of your journey, listen to and follow your own heart. Everything else is just a distraction."
"When you stop taking the story going on in your head so seriously, that's when true awakening begins."
"Gratitude is not only a good feeling; it's also a way to awaken to the magic of the present moment and your true nature."
"What you resist persists, so if you want something to be around for a while--resist it being there."
"The ego is always complaining about something.  That's what it does.  But you are not your ego.  You are what watches your ego. That which can witness the ego is where true peace lives."
"Relationships are a great path for seeing all the obstacles in you to truly loving someone else. It's a modern path of spiritual purification if used correctly."
Read More Quotes >>>