by Matt Meltzer:  There's a reason that song they play during the seventh-inning stretch at baseball games isn't called "America the Mediocre."
First, because then there's no way we could ever get T.I. to live here. But also because, well, it's beautiful!
But what is beauty, really? If Rod Serling taught us anything, it's that the word "beauty" means different things to different people. And, accordingly, different things to different states. In Pennsylvania, it might be a towering skyline. In Nevada, a mountain lake. Every state (and/or Commonwealth!) has its own version of beauty, which is why we polled residents and tourism boards from each to determine what that one must-hit (and must-Instagram) spot is. And here's what they told us, the 50 most beautiful places in America.
72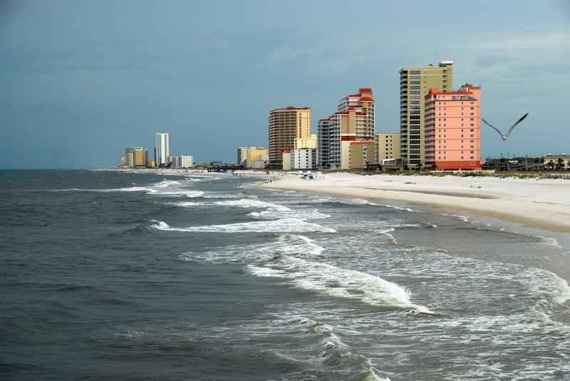 Credit: Flickr/faungg's photos
Alabama
Gulf Shores
It's been said that the Florida Panhandle is basically East Alabama. And, yes, that extends to the alarmingly high rate of jorts and "#3" stickers, but also to the gorgeous beaches; this tiny town on Alabama's Gulf Coast is on par with any you'll find in the Sunshine State. One of America's best small beach towns is also home to the annual Hangout Music Festival, where you can see acts like Skrillex, Paramore, and the Zac Brown Band in the same weekend.
72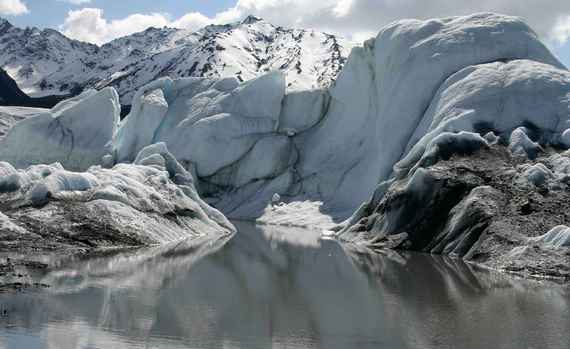 Credit: Flickr/Frank Kovalchek
Alaska
Matanuska Glacier
If you're into glaciers and want to see one from closer than the inside of a terrifyingly small bush plane, Matanuska is the best in Alaska, and the only one that can be reached by land. It's basically a giant floating river of ice in a perfect Alaskan mountain valley, and it is best viewed from within the 229-acre Matanuska Glacier State Recreation Site.
72

Credit: Flickr/Jonathan Boeke
Arizona
Havasu Falls
Created completely out of paper mache by Disney in 1956… wait, what? It wasn't? Wow, who knew Mother Nature could make something that looks as cool as what they create over at Pixar? Anyway, the tropical turquoise falls in the Havasu Canyon (in the Western part of the Grand Canyon) are the kind of oasis you're only used to seeing with the help of CGI, and they're surrounded by the equally spectacular Navajo, Mooney, and Beaver Falls.
72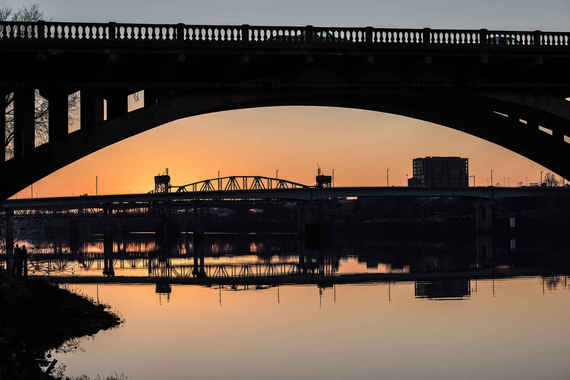 Credit: Flickr/Arkansas Highways
Arkansas
Little Rock skyline (from the Clinton Presidential Center)
With an acknowledging nod to all the beautiful scenery in the Natural State — and especially Hot Springs National Park — even the Arkansas Convention and Visitors Bureau agreed that the view of the Little Rock skyline from the Clinton Presidential Center is the prettiest place in all of Arkansas. And while we're never ones to knock an urban vista, it may ALSO be the top spot because the library doesn't smell like a hot spring.
72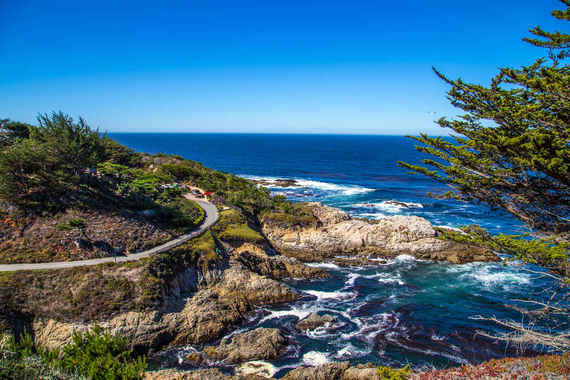 Credit: Shutterstock
California
Big Sur
Though a year from now the most beautiful sight in California might be a water tap that works, right now it's still this spot along California's Central Coast. In a state with pretty much every type of landscape you could imagine, the most breathtaking is Big Sur along CA-1, where the majestic cliffs drop into the Pacific creating perhaps the most postcard-worthy sunsets in America. Pro tip: if you're ever on a road trip through here, make sure you're the passenger. Highway 1 has more twists than a season of Scandal, and you don't want to be looking at asphalt instead of ocean.
72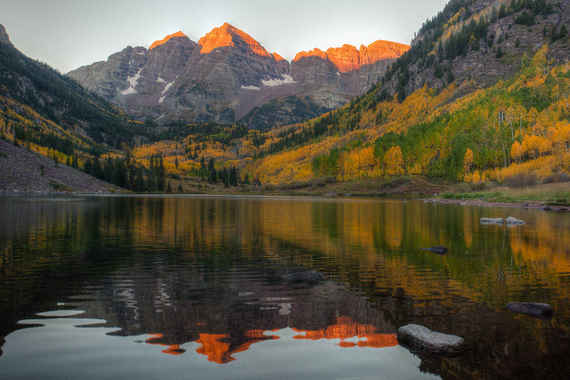 Credit: Flickr/Greg Willis
Colorado
The Maroon Bells
Yes, once upon a time people went to Colorado for crazy stuff like scenery instead of… well, why were YOU thinking about going to Colorado? This pair of jagged mountain peaks that tower above serene Maroon Lake outside of Aspen has been dubbed the most photographed place in the state.
Connecticut
Brownstone Exploration & Discovery Park
If you listen to Jesus H Christ and the Four Horsemen of the Apocalypse (and who doesn't?), Connecticut is pretty much only for something that your phone autocorrects to "ducking." But if you listen to the CT Convention & Sports Bureau, it's for rock climbing, swimming, zip-lining, water skiing, and all the other fun stuff you can do at this recreation park carved into an old rock quarry.
72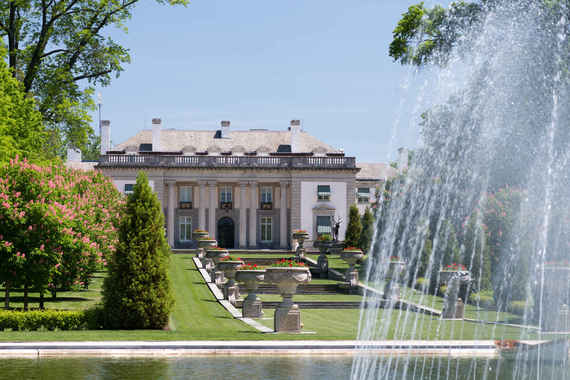 Credit: Flickr/Robert Lyle Bolton
Delaware
Nemours Mansion and Gardens
If you live in Delaware, Versailles is a long way away. Both the famous palace and the landmark Miami Cuban restaurant. Unfortunately, we can't help you with Cuban food in Delaware, but if you'd like to see a building modeled on Louis XIV's famed French château, head to Nemours. It boasts fountains, artwork, gilded sculpture, and reputedly the largest formal French garden in North America. But still no ropa vieja.
72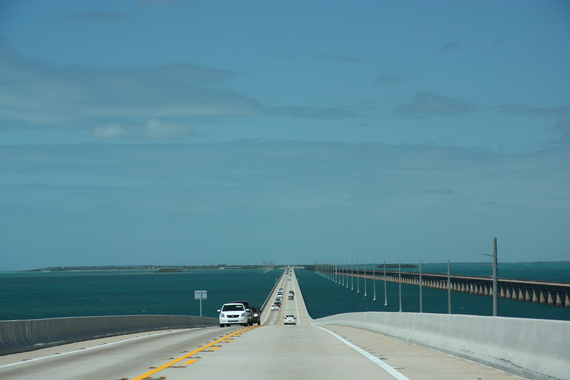 Credit: Flickr/Dan_H
Florida
Seven Mile Bridge
If we were aiming for an all-out comment war, we'd pick a beach like Sanibel or Ana Maria and invite the indignant fans of Port St. Joe to go ballistic, much as they did in the comment section when we rated the top beaches in Florida. To avoid that, we're going with this impressive feat of engineering, a seven-mile concrete stretch in the Keys that connects Little Duck Key and Knights Key. Simply, it offers the most impressive panoramic view of the islands and Moser Channel. Also, fun facts: the original was once part of the overseas railway, but it was actually a model of the bridge that was demolished during the filming of the Schwarzenegger​ flick, True Lies.
72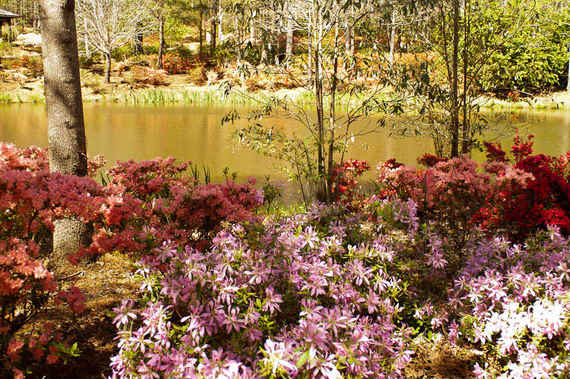 Credit: Flickr/utahwildflowers
Georgia
Callaway Gardens
After driving miles past nothing but trees, the occasional log cabin, and plenty of stands selling peaches, you'll appreciate Georgia's hidden gem: Callaway Gardens. Think lush rolling mountains with bike trails, one of the world's largest indoor butterfly exhibits (!!), plenty of lakes, and spectacular golf courses. And, not only can you enjoy a long weekend of ropes courses and water sports at what's billed as kind of Club Med in the middle of Georgia, but there's even a circus camp held on the grounds. So, at the very least, you can get over your lifelong fear of clowns.
72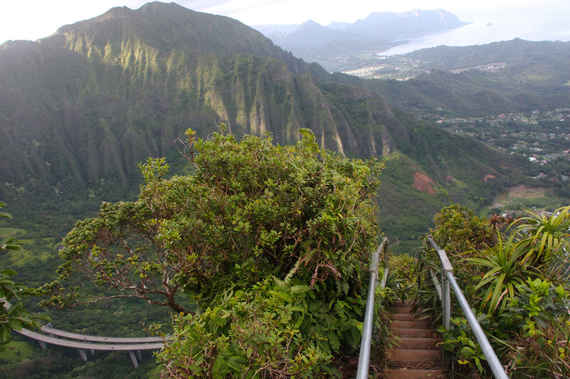 Credit: Flickr/Kelsie DiPerna
Hawaii
Stairway to Heaven
Another title for this one: most scenic place in America where you could, if you're daring but not careful, get arrested. Yep. The 3,922 steps constructed to lead the Coast Guard up to the LORAN radio antenna atop Oahu are technically closed to the public. Then again, Drake is technically a musician. Braving the stairs (and the 2,120ft climb) might be worth the risk, though (not that we would ever advocate breaking the law) — the panoramic view of the island, Honolulu, and the Pacific is insane. Just resist the temptation to put it all on YouTube.
72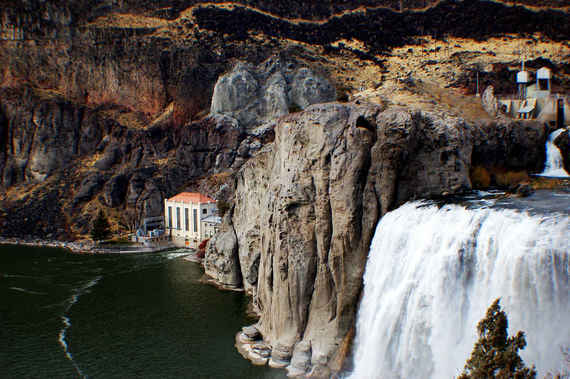 Credit: Flickr/MotoWebMistress
Idaho
Shoshone Falls
With all due respect to the blue field at Boise State, this Idaho behemoth stands tall at 212ft (Niagara Falls, by comparison, is only a buck 67) and is fed by one of the most challenging whitewater rivers in the country, the Snake River. Don't miss it, even to visit that field.
72

Credit: Flickr/Andy Rusch
Illinois
Top of the Willis Tower
Combining both natural and man-made beauty, it's tough to compete with the view from the highest point in Chicago, the Willis Tower, for title of most beautiful spot in Illinois. Not only can you appreciate Lake Michigan and the rest of the Windy City from one of the world's most premiere observation decks, but you can even enjoy a stuffed-crust pizza while you're up there!
72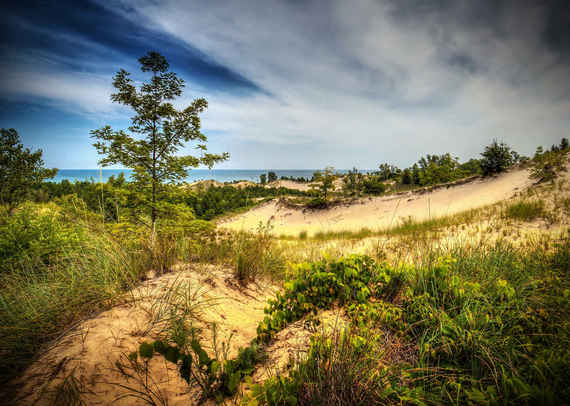 Credit: Flickr/Todd Petrie
Indiana
Indiana Dunes State Park
Indiana is known for a great many things. Basketball? Sure. Auto racing? Absolutely. Regular season NFL football? From September until the second round of the playoffs, Indiana is the place. But beaches?! Yes, believe it or not, this three-mile protected stretch of beach along Lake Michigan is one of the best on the Great Lakes, and is a summer destination spot for Midwesterners looking to camp, hike, cycle, or just work on what will eventually just have to pass as a tan.
72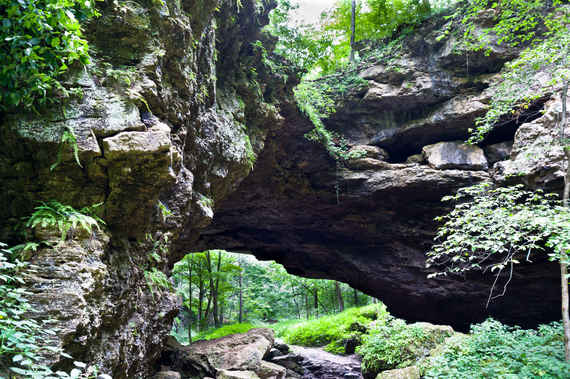 Credit: Flickr/Phil Roeder
Iowa
Maquoketa Caves State Park
People who think Iowa is nothing more than the birthplace of high-fructose corn syrup have probably only seen it from the window of an airplane. The state has A LOT more to offer than just cornfields, like this park in the "Driftless" region. Turns out, glaciers didn't wipe everything out during the last ice age, and these limestone caves (and the green wilderness around them) remain. So while the rest of Iowa might be as flat and corn-filled as you learned in fifth grade, this section looks more like the Pacific Northwest.
72

Credit: Flickr/Gregory Newby
Kansas
Elk Falls
You wouldn't think any place that offers tours of outhouses would be at all scenic. Unless your idea of scenery is the inside of an outhouse in which case, ewwww, what is wrong with you? Assuming you're into more traditional scenery, though, the small town of Elk Falls — known as the world's largest living ghost town — is a mid-19th century settlement in the heart of the Kansas Ozarks that attracts thousands of visitors each year.
72

Credit: Flickr/Joshua Mayer
Kentucky
Natural Bridge State Park
In the heart of the Daniel Boone National Forest sits the Natural Bridge State Resort Park, a 2,300-acre swath whose main draw is this 78ft-long, 68ft-high sandstone bridge. The arch was actually created naturally over years of erosion, and while it's certainly the highlight, Natural Bridge also includes over 20 miles worth of trails and Balanced Rock, which looks vaguely like the Egyptian Sphinx.
72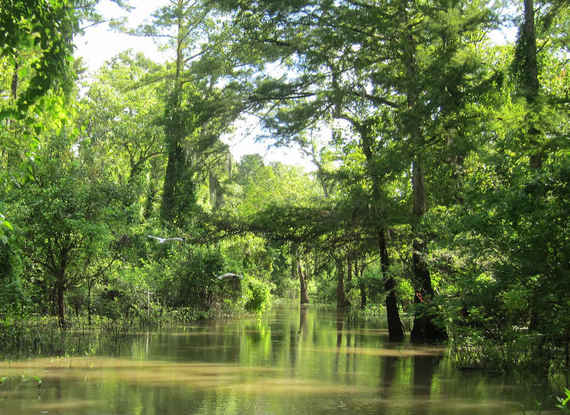 Credit: Flickr/Tobin
Louisiana
Atchafalaya Swamp
If we're to believe the History Channel, the people who inhabit Louisiana swamps aren't what might classically be defined as "beautiful." But really, who needs silicon-enhanced supermodels (or those dudes from Abercrombie & Fitch) when you've got the largest wetland in the United States, 1.4 million acres of mangroves, alligators, and migratory birds. In fact, the cypress-tupelo swamps are actually the largest contiguous stretch of coastal cypress in the nation, providing welcome shade should you opt to see this area by airboat.
72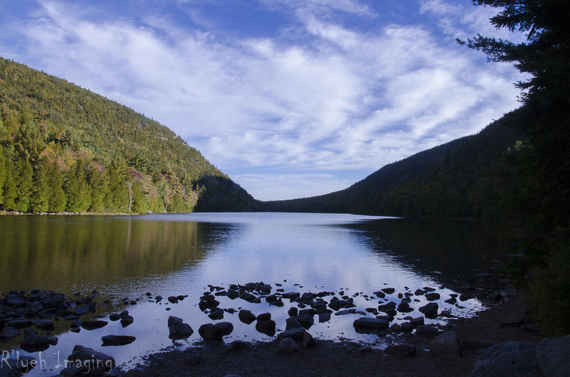 Credit: Flickr/R'lyeh Imaging
Maine
Top of Cadillac Mountain, Acadia National Park
The oldest national park East of the Mississippi — and hands down the best tourist attraction in Maine — Acadia is 47,000 acres of New England beauty. But to visit the most scenic spot in the state, you'll need to climb to the top of Cadillac Mountain. It not only offers visitors one of the best sunrises over Frenchman Bay, but also one of the earliest; the park is among the first spots in America to get daylight.
72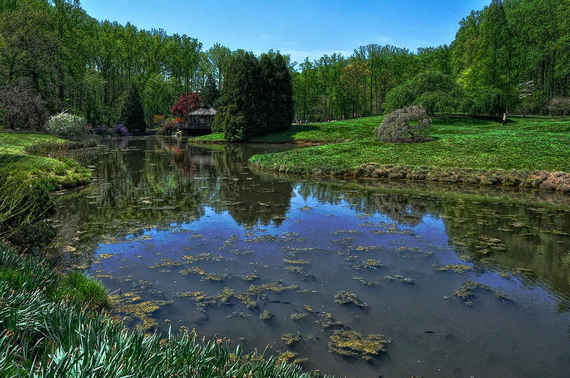 Credit: Flickr/Forsaken Fotos
Maryland
Brookside Gardens
Though the beaches in and around Ocean City are among the nicest in the mid-Atlantic, the nod in the Old Line State goes to Brookside Gardens: a 50-acre, award-winning botanical oasis complete with an aquatic garden, azalea garden, rose garden, regional park, and more. But, sadly, no saltwater taffy.
72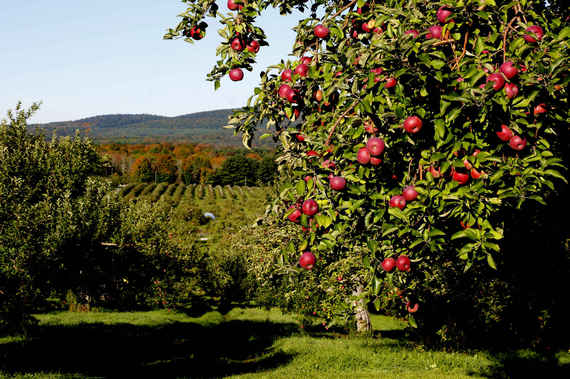 Credit: Flickr/Massachusetts Office of Travel & Tourism
Massachusetts
Route 2 in the Berkshires
Drive through this part of scenic Western Massachusetts in early October and it looks, as one Thrillist editor put it, "like fall created a giant tifo display made from leaves." (A tifo, if you don't watch soccer, is one of those big posters they unveil before games). It's a combination of vibrant fall colors and quaint New England charm that causes peepers from all over the country to descend on the region every autumn.
72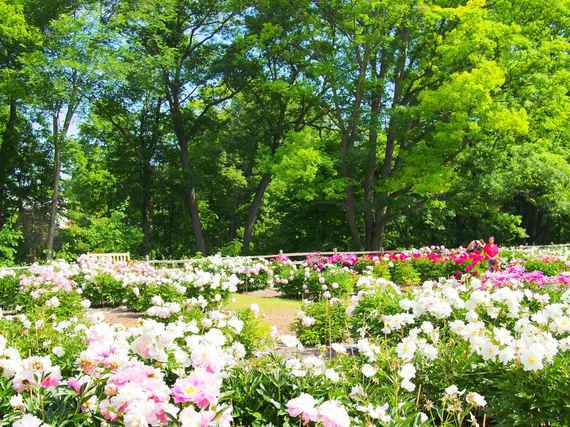 Credit: Flickr/F. D. Richards
Michigan
Nichols Arboretum
We've said it once, and we'll say it again: Michigan might be the most underrated state in America when it comes to natural beauty. Most of it, though, you wouldn't want to visit from November to April — just not that nice in the winter. The 'Arb,' however, with its 123 acres of trails and gardens along the Huron River is beautiful all year-round. And each May, it also becomes the home of over 270 historic cultivated varieties of peonies and 10,000 flowers at peak bloom!
72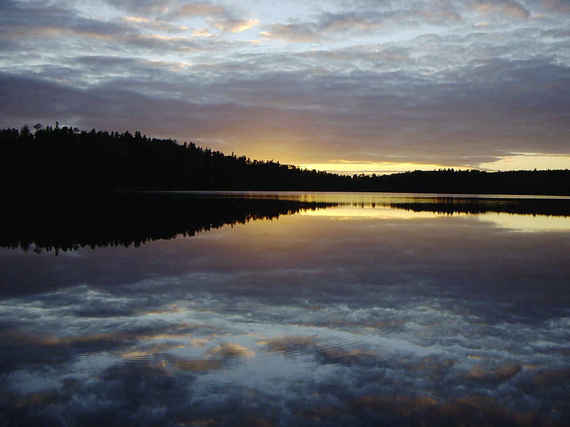 Credit: Flickr/Jake Stimpson
Minnesota
Boundary Waters Canoe Area Wilderness
While our first inclination was to go with "grape salad," the good people at the Minnesota Convention and Visitors Bureau advised against that, recommending the Boundary Waters Canoe Area instead. This MILLION-plus acre area of natural waterways in the Superior National Forest restricts motorized access, allowing for peaceful exploration along the 1,500 miles of canoe routes that run through a bunch of the state's 10,000 lakes.
72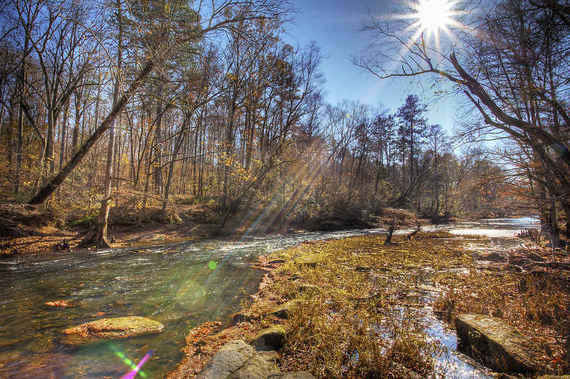 Credit: Flickr/Brad Kebodeaux
Mississippi
Tishomingo State Park
Though some suggested the Jackson Volcano, that's actually located beneath 2,900 feet of sedimentary deposits and the Mississippi Coliseum. And since we'd be remiss sending you to something you can't even see, instead we suggest this park in the foothills of the Appalachians. Not only is it full of waterfalls, massive rock formations, and fern-filled crevices, but it's also part of the famous Natchez Trace Parkway, possibly the most scenic drive in the American Southeast.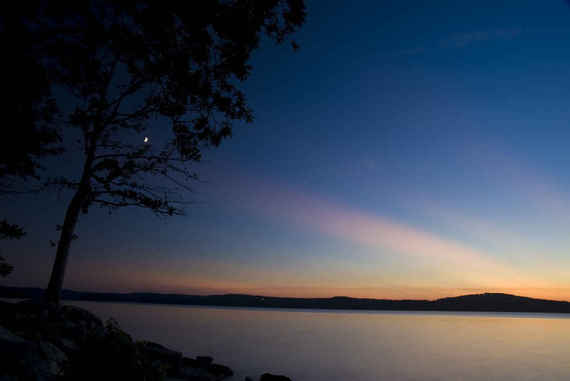 Credit: Flickr/Jeff Weese
Missouri
Table Rock Lake
Though Missouri has no shortage of scenic lakes that are perfect for a summer weekend getaway, there are more than a few that also double as filming locales forGirls Gone Wild. The calm waters formed by the White River (and created by the Table Rock Dam), however, make this not only a naturally beautiful destination, but also one you could legitimately describe as "relaxing."