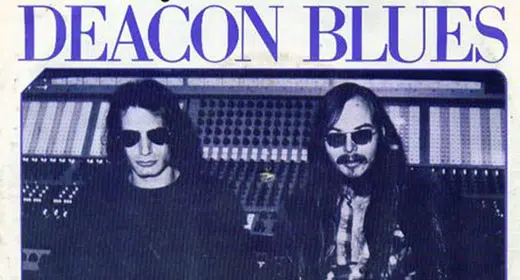 Learn to work the saxophone
Drink Scotch whiskey all night long
They got a name for the winners in the world
I want a name when I lose
They call Alabama the Crimson Tide
It's 2016 and I'm going through the divorce from hell. I don't yet know it, but it will be one of those nightmare divorces that takes three years to resolve. But right now, I'm just like the fabled character in this song that I've loved since I was 11. Only I'm not drunk. But I feel like I am. And I like it. I feel high. I feel free. I'm driving north on PCH, along the coastline, as it winds around Malibu, and I feel great. My walk-around mantra bubbles up effortlessly… At this moment, I am happy.
There's a comfort in the hazy mood of regret that the song conveys. It's a song for dreamers… A tale of a man who wishes he had been a saxophonist. "I cried when I wrote this song… sue me if I play too long." In his fantasy, he would've been a rockstar. But his lament never tasted so good. It plays loudly though my car speakers and I sing every word with passion. It's a balm for the turmoil that is the backdrop of my own life at this moment in time.
I flourished during an age when radio was a big deal. It was before Bluetooth, before Spotify and before Apple Music. The thrill of hearing my favorite song come through the singular dashboard speaker in my Mom's '72 butterscotch Toyota Corona, was better than a bowl full of Lucky Charms marshmallows, which had, of course, been painstakingly separated from the oat bits and saved for last.
You prayed for the DJ to be inspired. Somehow, even as a five year old, I intuited that this faceless wizard with the deep voice held a kind of power over us and could lift us up into another world… with one decision, like a judge who held your fate in his hands. Will he play that song again?
It was during our many morning commutes to LA's Little Red Schoolhouse for kindergarden, when I would implore my mother to STOP THE CAR! when I really liked a song. We still joke today, what was that all about? Perhaps I needed something dramatic to happen in the exterior world… something that felt equal to the spectacular impact that the song was having on me, within. Or perhaps it was a way to say "Hey, everybody, stop what you're doing and listen to this!"
Songs that warranted stoppage were "Close to You," "My Sweet Lord," "Me and Bobby McGee" and Carole King's "It's Too Late." I knew no music theory in those days, but I knew how these songs made me feel. I knew how they transported me. I especially loved songs that made me feel a kind of wistfulness and yearning… despite not yet having that vocabulary or conceptual knowledge, and despite not knowing what I was yearning for.
Bless my indulgent and understanding mother who mostly humored me and actually stopped the car. This is a woman who held me in her arms and danced me around the living room with Edgar Winter's "Free Ride" before the Stop The Car episodes even got started, and who sat me down and put ear phones on my head so that I could properly listen to Traffic's "Low Spark of High Heeled Boys" while holding the album, with its strange, clipped corners in my four-year-old hands.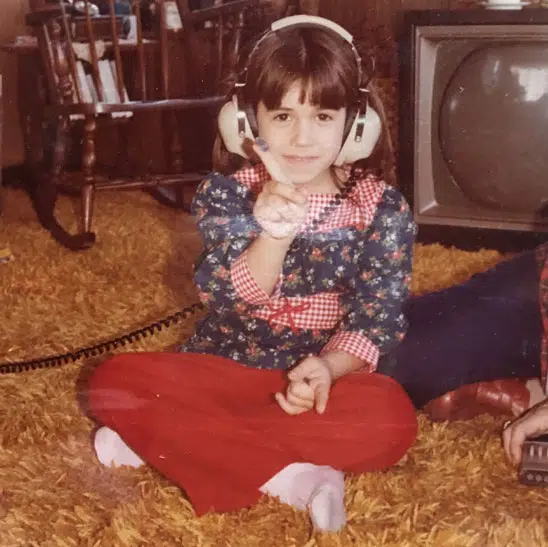 It was now March of '78. I was 11. Steely Dan's 7.36 minute song called "Deacon Blues" was released as a single. It was the last song on side A of the Aja LP, which was released on September 23rd, 1977. With its elusive mix of world weariness, regret, and general existential angst, it stood like a rare and unique bird… between the no-frills punk that was flying in from the UK, with its three chord and three minute dispatch of anger, and the beat-driven disco that dominated dance clubs in New York, with the very different flavors of coke and sex.
The first time I heard it, I was once again sitting in the car with my mother. We had just arrived at our destination and so the car was, in fact, stopped. For old times sake, I beckoned her to wait until the song ended before getting out. And thus we sat. I was hearing the star song of the soundtrack of my life.
It was described by Steely Dan's Walter Becker—who co-wrote the lyrics with his partner, Donald Fagen—as a commentary about the "mythic loserdom" of being a working musician. Despite the glamorous appearance, the reality of being a professional musician is anything but. "Deacon Blues" takes its point of view as the outsider… as one who dreams of living a romanticized life on the road, to the point of drinking himself to death behind the wheel. A kind of daydreamer's private film noir.
Much has been written elsewhere about the pantheon of Steely Dan protagonists—a questionable assortment of delusional misfits, drug dealers, convicts and perverts—and how these two New York music school buddies, turned the stories of everyday recklessness into a thing of beauty… their most consummate offering being Aja. So, on this day, the anniversary of Aja's release, I'll leave my final comments to the way Deacon Blues and the rest of the album continues to make me feel.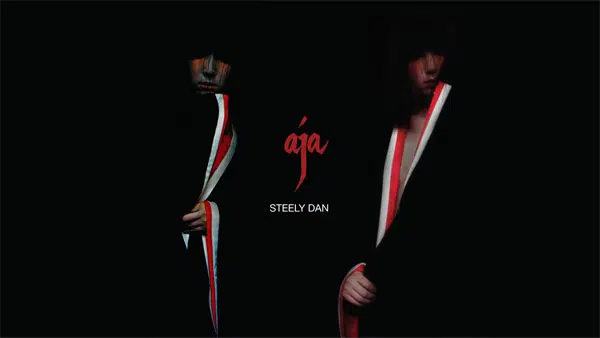 It's a Mood—
No matter how the song is broken down, there's a kind of magic that can't be explained by any amount of music theory. And that's what great art can do. It makes you feel. No matter how I try to understand the voicing and the mechanics of those opening notes—those oft discussed Mu Major Chords—ultimately, it's not just the chords…although it is. No matter how much I love the enchanting sound of the Rhodes piano, it's not just the Rhodes…although it is. No matter how inimitable and identifiable Bernard Purdie's drum groove is, it's not the drums…although it is that, too.
It's Becker's floating bass line, which lifts you above the whisper of dejection that gives character to the song. It's Larry Carlton's classy guitar embellishments. And of course, it's Pete Christlieb's sax solo… a bold brushstroke, adding a voluptuous glow and zest to the whole piece. It's all of those things. And the singular way it came together in a moment in time.
It's the stuff we don't know about. The technical stuff… the microphones, the room, the equipment, the behind-the-scenes, late-night decisions, the engineers, what the musicians ate that day. It's the thickness. It's the warmth that comes through, alongside the tenor of regret. It just feels good. It's not just a song… it's a place. And this place is lush. Its texture is velvet and its colors are gold and rose and sometimes deep Prussian blue.
And it all wraps itself around Fagen's unmistakable vocals, themselves carrying a kind of attitude that says, I don't care, but I kind of do, and it's sort of all ridiculous anyway, and I see through the joke.
This melody… this masterpiece of a song, makes you feel the tenderness and bittersweet quality of existence. And that is the Steely Dan magic; the dark underbelly feels succulent and sweet.
As it progresses into the sax solo, I'm driving into the setting sun… pushing up around the bend toward Ventura, with long sun beams twinkling in my eyes, and the sea breeze blowing through my hair. And as the yearning feeling within soothes itself into tranquility… into a YES AND THANK YOU to the beauty that is life, which includes even its losses, I feel that I could fly away.