by Gary Burnison: "How are you?" These are the three most useless words in the world of communication.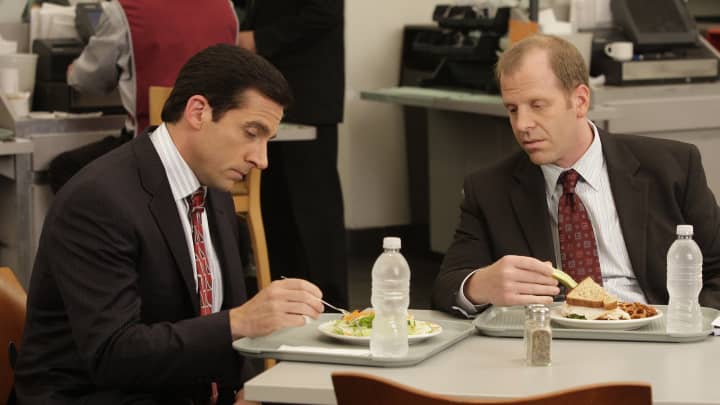 The person asking doesn't really want to know, and the person responding doesn't tell the truth. What follows is a lost opportunity and meaningless exchange with zero connection.
But the key to making the most out of small talk, according to Harvard researchers, is to simply ask the other person follow-up questions. In a series of experiments, researchers analyzed more than 300 online conversations and found that those who were asked more meaningful follow-up questions (a.k.a. questions that aren't "how are you?" or "what do you do?"), found the other person much more likable.
"When people are instructed to ask more questions, they are perceived as higher in responsiveness, an interpersonal construct that captures listening, understanding, validation and care," the researchers wrote.
So how do you move from tongue-tied to being a charismatic and interesting person? It depends on the question you start with, and then you can focus on the stream of follow-up questions.
Here are seven tactics to having a meaningful conversation:
1. Use the A.C.T. trick to start a connection
When was the last time you were in a meeting that didn't start with small talk? It's a natural way for people to connect. Start with a question that will build up to a conversation that meets the A.C.T. criteria:
A – There's authenticity
C – There's a connection
T – There's a topic that will give them taste of who you are
Some of those questions might be:
"What's your current state of mind?"
"What are you looking forward to this week?"
"You remind me of a celebrity, but I can't remember which one — who's someone you relate to?"
2. Move beyond the "hourly update"
The fallback for a lot of people is like the newscast "hourly update" — traffic, sports, weather and so on.
Drill this into your head: It is a horrible icebreaker. There are a few exceptions, like if it's a genuine interest of yours and your boss or colleague shares that passion. But try to move beyond those cliché topics to things that are more important and personal to you.
3. Be in the moment and observe your surroundings
Open your eyes before you open your mouth. Find something to focus on in your surroundings, like the piece of art on the wall, a quirky gadget or family picture on their desk, a race car helmet, scattered coins from various countries and so on. There's bound to be something that will spark small talk and help lead the conversation into unique follow-up questions.
Open your eyes before you open your mouth.
Gary Burnison
CEO, KORN FERRY
Let's say you're talking to the CEO of a large, iconic company who is about to retire, and you noticed a row of empty boxes along the wall of the CEO's office. You might start with the question, "How hard is it for you to leave this job?" This will lead to a much deeper and more emotionally revealing discussion, and it never would've happened had you not noticed those boxes.