by Lisa Miller:  You know Yellowstone and Yosemite… but how much do you know about the America's 56 other National Parks?
These lesser-known National Parks are less popular than their famed counterparts, but they're just as beautiful. Whether you want to explore ocean, mountains, caverns or forest, these parks offer an adventure for everyone.
Lake Clark National Park and Preservation, Alaska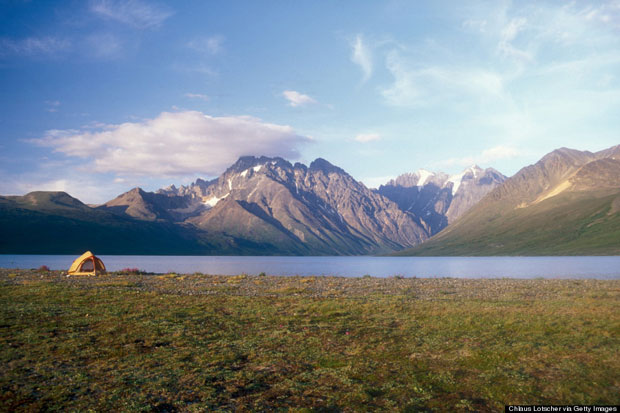 Lake Clark National Park sits 100 miles southwest of Anchorage and is a nature-enthusiast's heaven. Visitors can explore the park's three mountain ranges, two active volcanos, and many lakes and streams on foot, raft or kayak. In the winter, stargazers can catch a breathtaking view of the Northern Lights.
Biscayne National Park, Florida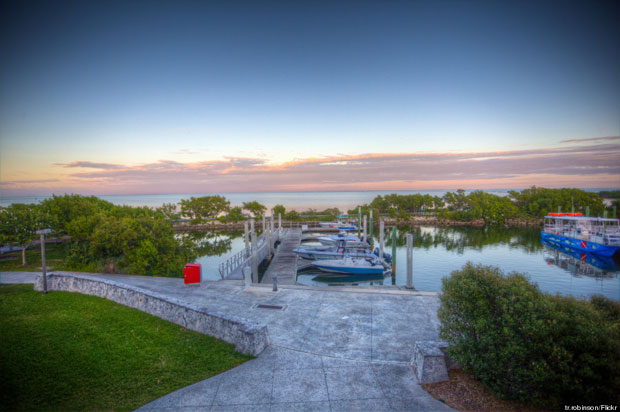 Undersea explorers should flock to Biscayne National Park, where 95 percent of the park's 172,000 acres are covered by water. Visitors can snorkel, scuba dive, go canoeing or kayaking, camp on Boca Chita Key, and view some seriously cool wildlife, like manatees and crocodiles. One of the park's coolest features is the Maritime Heritage Trail, a ranger-guided snorkel tour that visits sunken shipwrecks.
Isle Royale National Park, Michigan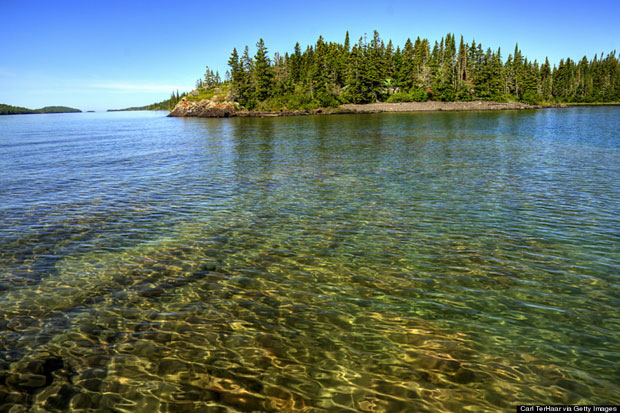 Isle Royale National Park is tricky to get to — you can only access it by boat or seaplane — but it's totally worth it. The park consists of Isle Royale and over 450 smaller islands, all surrounded by Lake Superior. The remote, untouched islands' unique biosphere was designated an International Biosphere Reserve in 1980.
Capitol Reef National Park, Utah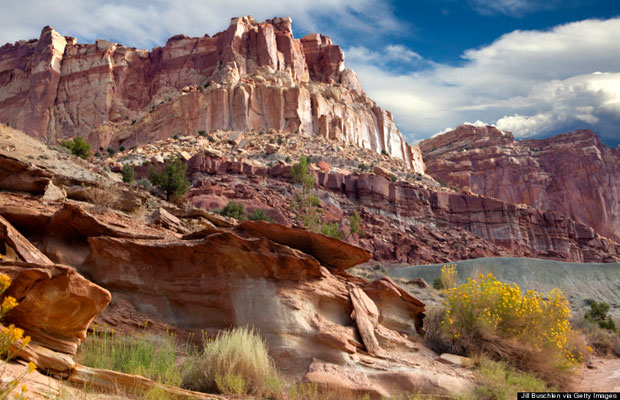 Capitol Reef National Park is located in the Waterpocket Fold, a geologic monocline (aka a wrinkle on the earth) in south-central Utah. The park's unique scenery is great for scenic drives, hikes and rock climbing.
North Cascades National Park, Washington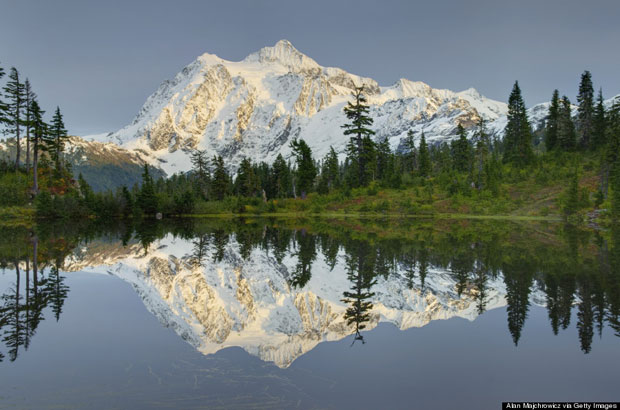 About three hours from Seattle, North Cascades National Park is a mountainous wonderland. Over 300 glaciers top the mountains, feeding the park's many waterfalls. Challenging hikes and rock climbing trails through the alpine wilderness await rugged travelers.
Channel Islands National Park, California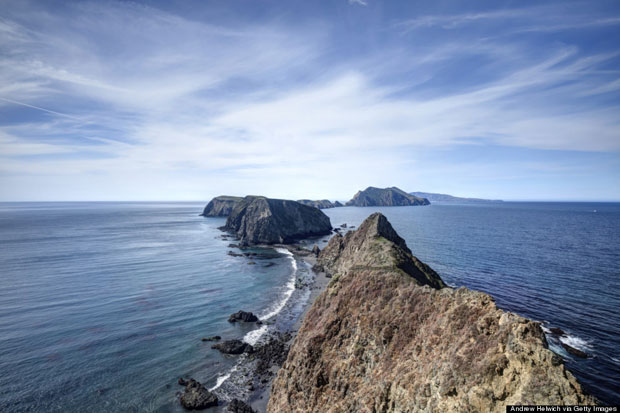 After taking a quick boat ride to Channel Islands National Park, an offshore world awaits you. The park consists of five of the Channel Islands, which sit off the coast of southern California, and are untouched, isolated and reflect the area "as it once was." Snorkelers and scuba divers can delve into the Pacific waters, nature enthusiasts can spot whales, dolphins and seals, and outdoor adventurers can go hiking, tidalpooling, backcountry camping and check out the park's unique wildflower population.
Great Basin National Park, Nevada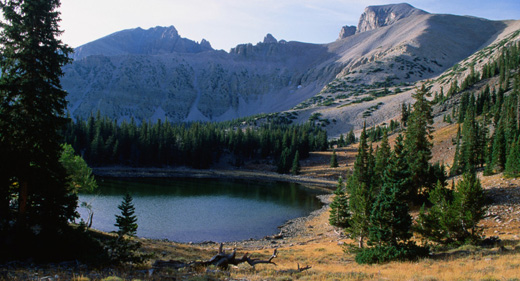 If you want to climb a 13,000 foot mountain, explore caves and experience the solitude of the desert, Great Basin National Park is for you. The park is home to Lehman Caves, which were discovered in the 1880s are famous for their unique ecosystem. If spelunking's not your thing, how about a journey along Bristlecone Pine Trail, on which you will see some of the oldest living organisms in the world, a climb up Wheeler Peak or an evening campfire?
Source:  The Huffington Post