by Steve Taylor: In recent years, the process of 'restorative justice' has been used more and more frequently as a way of dealing with crime…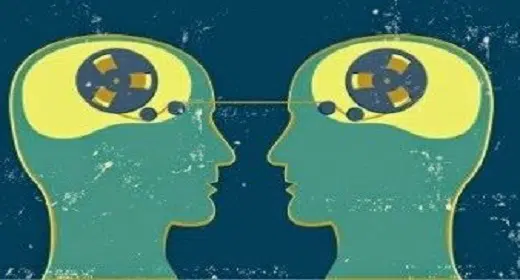 As a part of the process, offenders are brought face to face with the victims of their crimes, to hear how they have suffered as a result. The aim of this encounter is to bring healing, for both victim and offender. The victim transcends their rage with some understanding and forgiveness towards the offender, and the offender empathises with the victim, becoming aware of the real meaning of their crimes. This process changes lives. Victims feel free of the weight of hatred and are able to move on; offenders have a wider sense of perspective, and are less likely to re-offend. Sometimes offenders don't meet their specific victims, but just the victims of similar crimes. But this still leads to a new awareness, and new patterns of behaviour.
This highlights the amazing power of empathy. To a large extent, all crime and all cruelty are the result of a lack of empathy. It's a lack of empathy which makes someone capable of attacking or oppressing other people. A lack of empathy for another tribe or country makes warfare and conflict possible. A lack of empathy towards other ethnic groups, social classes or castes makes oppression and inequality possible.
What is Empathy?
Empathy is the ability to 'feel with' another person, to identity with them and sense what they're experiencing. It's sometimes seen as the ability to 'read' other people's emotions, or the ability to imagine what they're feeling, by 'putting yourself in their shoes.' In other words, empathy is seen as a cognitive ability, along the same lines as the ability to imagine future scenarios or to solve problems based on previous experience. But in my view, empathy is more than this. It's the ability to make a psychic and emotional connection with another person, to actually enter into their mind-space. When we experience real empathy or compassion, our identity actually merges with another person's. The separateness between you and the other person fades away. Your 'self-boundary' melts away, so that in a sense – or to an extent – you become them.
If you experience this state of connection with another person, then it's impossible to treat them badly, except unintentionally. You recoil from their experience of suffering in the same way that you recoil from your own suffering. In fact, you feel a strong desire to relieve their suffering and aid their development.
Empathy has powerful psychological benefits for us too. Research shows that people who are more empathic feel more satisfied with their lives, and have better relationships. Some scientists used to belief that human beings are naturally selfish and individualistic, but more and more research is showing that empathy – not selfishness – is 'hard-wired' into us. Animals often show empathy towards one another, even to members of different species, and this manifests itself in random acts of kindness. As Lynn McTaggart – author of The Bond – puts it, 'Animals often partner up with members of unrelated species…There are even instances of an animal from one species adopting those of another.' And within their own species, animals often share food to make sure that weaker members of their group are fed, even when they have to sacrifice their own food.
Are Women more Empathic?
Studies have suggested that women are generally more empathic than men. For example, studies have shown that women are significantly better at 'reading' people's emotions purely from looking at their eyes. Other research has shown that women's friendships tend to based on mutual help and problem sharing, whereas men usually develop friendships based on shared interests, such as sports and hobbies. Men and women have also been shown to have different speaking styles. Women's conversations usually last longer, because of their use of more 'back channel support', such as nodding, smiling and other gestures. If they disagree, they tend to express their opinion indirectly rather than making a statement, helping to avoid confrontation. On the other hand, men tend to more blunt and opinionated. They use more imperatives and tend to 'talk over' more. As the psychologist Simon Baron-Cohen puts it, 'men spend more time using language to demonstrate their knowledge, skill and status.' This makes sense: after all, the vast majority of 'man's inhumanity' throughout history really has been man's. Almost all wars have been orchestrated and fought by men, and most social oppression has been inflicted by high status men, seeking to protect and increase their power and wealth.
This also makes sense in terms of women's role as mothers. Surely their nurturing role encourages empathy, because of the need for a strong emotional connection to children. At the very least, you could say that this emotional connection would have made it more difficult for them to lose the ability to empathise.
Empathy with Nature
Empathy can spread beyond other humans, to other living beings and to nature itself. Many of the world's tribal peoples respect nature because they sense that it's alive, and because they feel connected to it. They sense that all natural things – not just animals but plants, stones and the whole Earth itself – are not just objects but beings, who are part of the same web of creation as them. They empathise with plants, animals and the Earth, and so are reluctant to damage or destroy them. As the great Native American philosopher Luther Standing Bear wrote, for the Lakota Indians, 'Kinship with all creatures of the earth, sky, and water was a real and active principle. In the animal and bird world there existed a brotherly feeling that kept the Lakota safe among them.' As a result, wrote Luther Standing Bear, anticipating the modern animal rights movement, 'The animals had rights – the right of a man's protection, the right to live, the right to multiply, the right to freedom, and the right to man's indebtedness – and in recognition of these rights the Lakota never enslaved an animal, and spared all life that was not needed for food and clothing.'
This attitude brought a sense of responsibility. Many indigenous peoples saw – and still see – themselves as the caretakers of nature, with a responsibility to preserve harmony. As Chief Edward Moody of the Nuxalk Nation says, 'We must protect the forests for our children, grandchildren and children yet to be born. We must protect the forests for those who can't speak for themselves such as the birds, animals, fish and trees.'
To a large extent, our environmental destruction is a manifestation of our lack of empathy for nature, and the Earth. Our strongly developed ego means that we experience a sense of 'otherness' to nature, that we can't sense its aliveness, and so don't feel any qualms about exploiting and abusing it.
Healing through Empathy
Just as the lack of empathy makes cruelty and oppression possible, the presence of empathy heals conflict. The wider empathy stretches – from victims to offenders, from one ethnic group to another, from nation to nation and religion to religion – the less brutal and more harmonious a place the world will become.
And perhaps most importantly, as Restorative Justice shows, to some degree empathy can be nurtured. When people are brought together in a neutral context, with an open, trusting attitude, empathy naturally establishes itself. Distinctions of ethnicity, religion and other superficial 'identity badges' begin to fade away, as does the sense of grievance and rage derived from past events. The same could be said of nature too: when human beings spend time in natural surroundings, relaxing into its stillness and space, a bond naturally establishes itself.
And it's this bond which is surely our true nature. Empathy shows that the concept of separateness is an illusion. Empathy is simply the experience of our true connectedness, the exchange of feeling through the channel of shared consciousness which unites not just all human beings, but all living and non-living things.
Empathy meditation
Think of someone you love, and be aware of the warm feeling that wells up inside you. Hold on to that warm feeling, and let it spread throughout your body, including to any parts of you body where you feel discomfort. Let it flow into your mind too, so that you feel empathy and compassion to your own thoughts, even the negative ones. Think of all the people around you, in the rooms or buildings close to you, and imagine that warm glow of compassion leaving your body and spreading to them. Think of all the people in your city, in the streets and buildings, and expand the warm feeling to them too. Thinking of all the people in this country, across the towns and countryside, and expand the feeling to them too. Then expand it further, to all the people on this planet, the millions of people in all the different countries. Feel the glow of compassion spreading from your being to the whole world, and into the space above you, rising up into the sky and the whole universe.
Cultivating Empathy
Use your imagination to picture how the world looks through other people's eyes. Think about how other people's predicaments make them feel, and how their experiences mould their perceptions.
When you speak to other people, give them your full attention. Don't think about other things, look into the distance or look at your i-phone. Giving people your full attention shows that your respect them, and establishes a strong connection, which enables empathy to flow between you.
Before you condemn another person for behaving badly, think about the reasons for their behaviour. Is it because of bad experiences they've had in the past, or because of personality traits that they have no control over?
Be altruistic and kind to others. Make sure that your life contains an element of service, where you part the needs of others before your own e.g. caring for the sick or elderly, charity or voluntary work. Altruism and service help us to transcend separateness, and to connect with others, creating a follow of empathy.