by Donna Quesada: Resolutions are too extreme…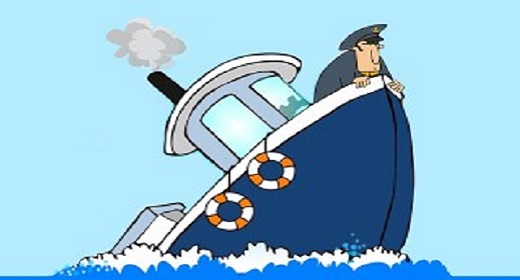 The commonly given explanation for "why resolutions don't work" focuses on the idea that the resolutions we set reflect extrinsic expectations, rather than intrinsic ones. Or, put simply… because the resolutions reflect what others expect of us, rather than what we really want for ourselves.
I don't think this gets to the heart of why resolutions don't tend to work, as I don't think many folks would set resolutions based on what others want.
I believe most people truly do want to change whatever they've set out to change; it's just that the resolution is too extreme.
Habits Rule—
The reason why extreme gestures set us up for failure is because for the most part, barring urgent situations, we operate on habits, rather than sudden, severe and dramatic actions. It is our habits — carried out consistently, over time — that bring lasting transformation.
Cultivating New Behaviors—
Sudden and mighty actions require great strength and willpower, both of which will work in those urgent situations, when we have to act suddenly and when we surprise even ourselves with what we can do when circumstances gave us no alternative. But there is only so much willpower we can draw on. It's like a muscle car… good for a sprint or a car show, but will run out of gas quickly.
And I've noticed that most resolutions do take this dramatic approach. To use another analogy, it's like diving into the deep end, before cultivating a swimming habit that feels easy and fun. This is true for most new and preferred behaviors, that would do well with an gradual and doable build-up. For example, running, or cycling, or even positive thinking… it's a matter of giving more "airtime" to the desired activity, little by little.
To focus on running for a moment: The idea would be to jog for a short stretch, while taking your usual morning walk. Or, with positive thinking… go soft about it: "right now, in this moment, I have everything I need," as opposed to "everything is wonderful and perfect and I'm so happy" (which doesn't feel believable).
Reversing Old Behaviors—
This is true for reversing a certain behavior, as well.
Where cultivating new behavior has to do with making it easy and soft and doable, rather than extreme and overwhelming, reversing behavior has to do with momentum.
But both go back to the limited supply of willpower.
Once momentum is in place, we have no choice but to rely on this limited commodity. If will power is all we've got, we are poking holes in our own raft. The trick is to cultivate a certain habit while the "problem" is still small… while the situation is in its earliest stages. Like those holes in the raft… if you wait until there are too many, the momentum of the mounting flood will be overwhelming and impossible to curtail.
So, easy does it is the game!